UPHS – Portage Heroes | Susan Rosemurgy, Exercise Specialist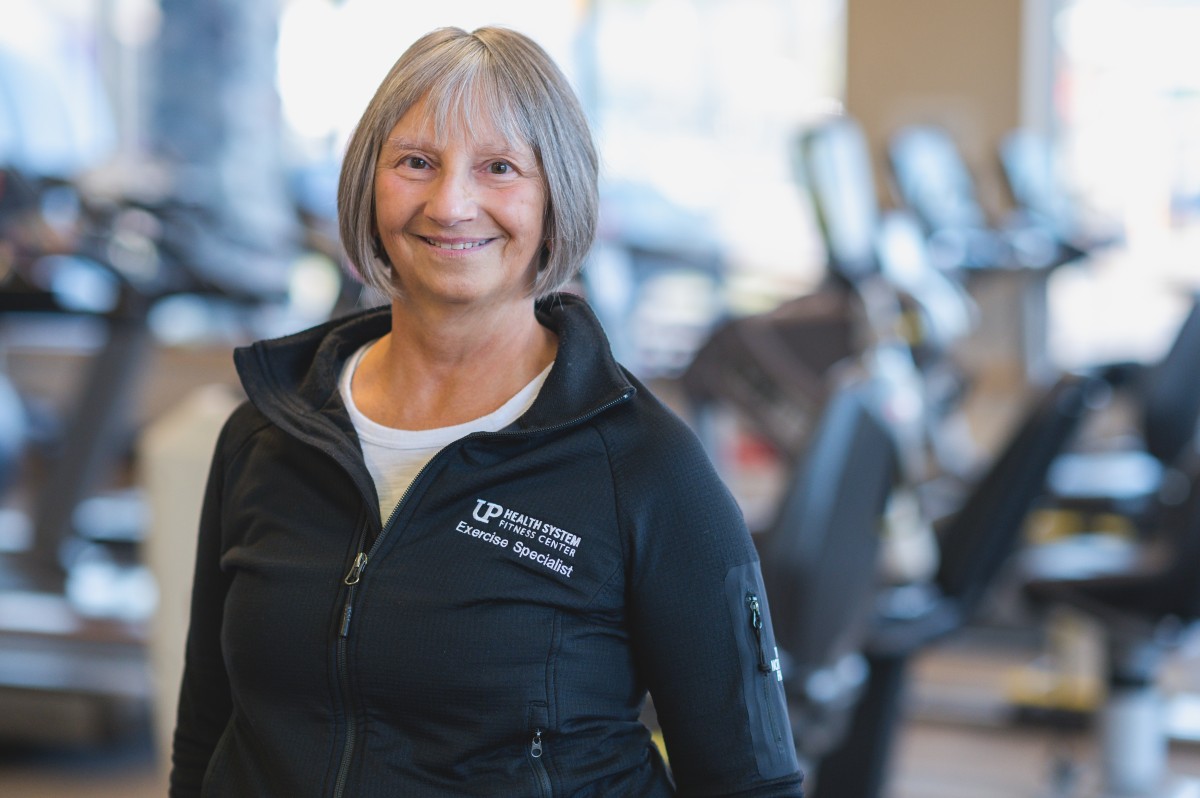 What is your role at UPHS – Portage?
As an Exercise Specialist, I act as a personal trainer and group exercise instructor at the UP Health System – Portage Fitness Center.
What was your inspiration for getting into healthcare?
I have always been very active and fully believe exercise is the best preventive medicine.
What's a typical day like for you?
I usually teach one to two classes daily, with the rest of my hours involving individual personal training sessions, equipment orientations and prep. I also participate in local health fairs and events.
How long have you been employed here? Have you always been in the same position?
I have worked at UP Health System – Portage for 15 years—initially as a part-time Fitness Attendant, then was promoted to a full-time Exercise Specialist.
What are some of the big changes you have experienced in this position?
The addition of free membership programs, such as Silver Sneakers and Renew Active, is a big change for the fitness center, but they are great programs. Also, the increased popularity of fitness as a whole is awesome to see.
What are some of your interests outside of work? What is your favorite local gem?
I love being outdoors, especially near Lake Superior or in the Porcupine Mountains area.
What do you enjoy most about working at UPHS – Portage?
Our team at the Fitness Center is a tight-knit group that works well together. And most importantly, I love my clients!
Read All Posts