UPHS – Portage Heroes | Caren Heath, PharmD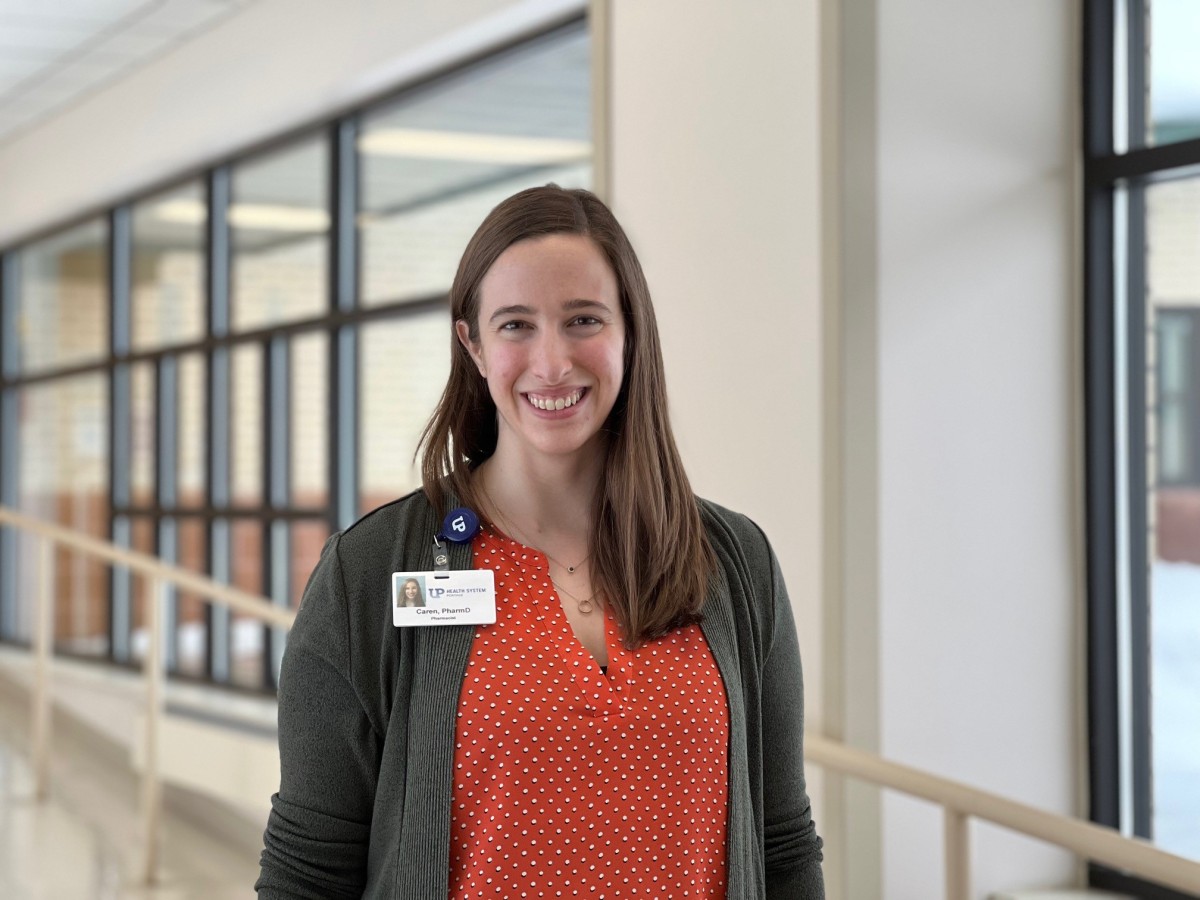 What is your role at UPHS – Portage?
I am a staff pharmacist in the Apothecary at UP Health System – Portage.
What was your inspiration for getting into healthcare?
I always knew I wanted to work in healthcare and I do not actually know why. I specifically wanted to be a retail pharmacist because my first job was at a breakfast restaurant. I enjoyed getting to know our regulars there and decided community pharmacy would be the healthcare equivalent.
What's a typical day like for you?
My role is to check prescriptions for safety and accuracy. I also answer patient questions, communicate with prescribers, and solve problems to make sure patients get the medications they need.
How long have you been employed here? Have you always been in the same position?
I started here in 2017 when my husband and I moved to the area, and I have not left my position.
What are some of the big changes you have experienced in this position?
I think we can all agree that COVID really shook things up in healthcare! But aside from that, the Apothecary implementing vaccine administration was probably our biggest change. I enjoy giving vaccines because it is an opportunity to talk with and get to know our patients better.
What are some of your interests outside of work? What is your favorite local gem?
I love reading and spending time with my two dogs. We just welcomed a baby boy to our family so some of my hobbies have been temporarily on hold. I am looking forward to getting back into mountain biking this summer. Copper Harbor is my favorite place to visit.
What do you enjoy most about working at UPHS – Portage?
Definitely my wonderful coworkers. Working together as a team is so important in a pharmacy. I appreciate my hardworking and considerate colleagues.
Read All Posts