UPHS – Marquette Heroes | Terri Perala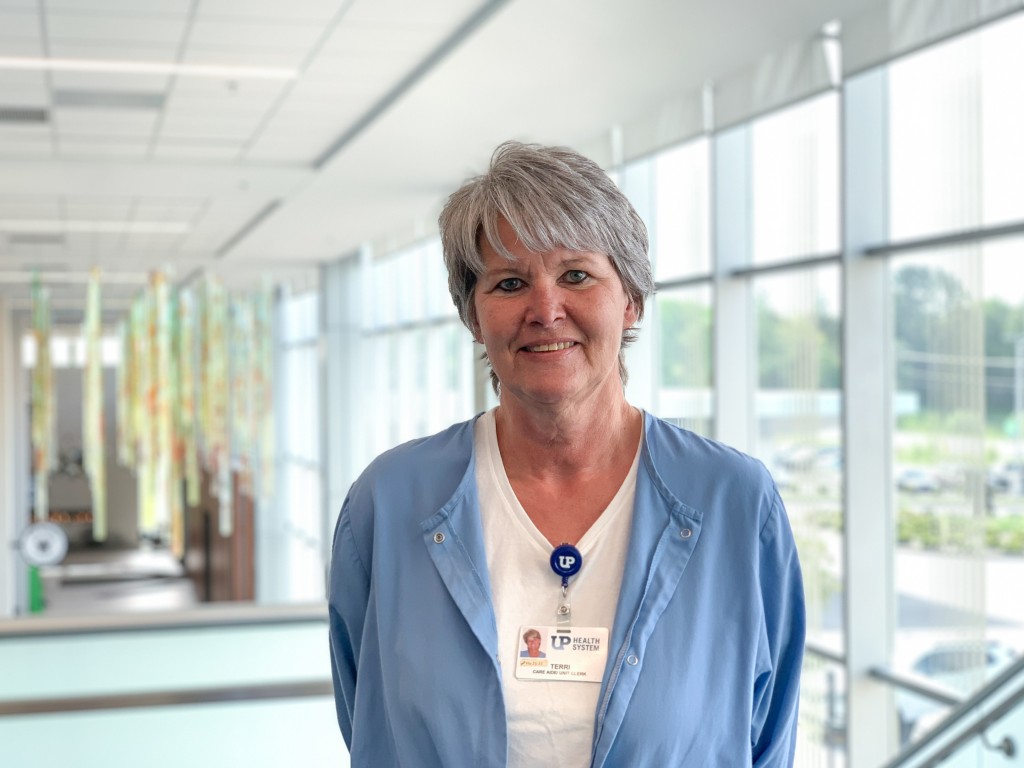 What is your role at UPHS – Marquette?
I am a Care Aide/Unit Clerk for the PACU, or Pre- and Post-Anesthesia Care Unit, at UP Health System - Marquette.
What was your inspiration for getting into healthcare?
I always wanted to work in healthcare since I was young. I had a health occupation class in high school and realized it was definitely my calling. I enjoy how rewarding and fulfilling it is. It's a good feeling to go home every day knowing that you helped patients feel cared for.
What's a typical day like for you? What is it like working in this field?
My days start really early, but I don't mind. At 5:00 am, I open our unit, have a cup of coffee, and start preparing for patients arriving for surgery. When they arrive, I greet our patients and help them to prepare for their procedure.
How long have you been employed here? Have you always been in the same position?
I have been with UP Health System for 26 years, always in the same position.
What are some of the big changes you have experienced in this position?
Several changes include new electronic charting systems, new and more complex procedures, the big move to the new hospital location, and welcoming the many new physicians and faces.
What are some of your interests outside of work? What is your favorite local gem?
I love to camp, rock pick, spend time with my family, travel and try many different restaurants all over the UP. My favorite is the Long Branch Saloon in Faithorn.
What do you enjoy most about working at UPHS – Marquette?
My coworkers make my world go around and we are a great team. It's a good feeling to come to work and be part of providing the greatest of care to our patients.
Read All Posts