UPHS – Marquette Heroes | Nicki Ayotte, RN, BSN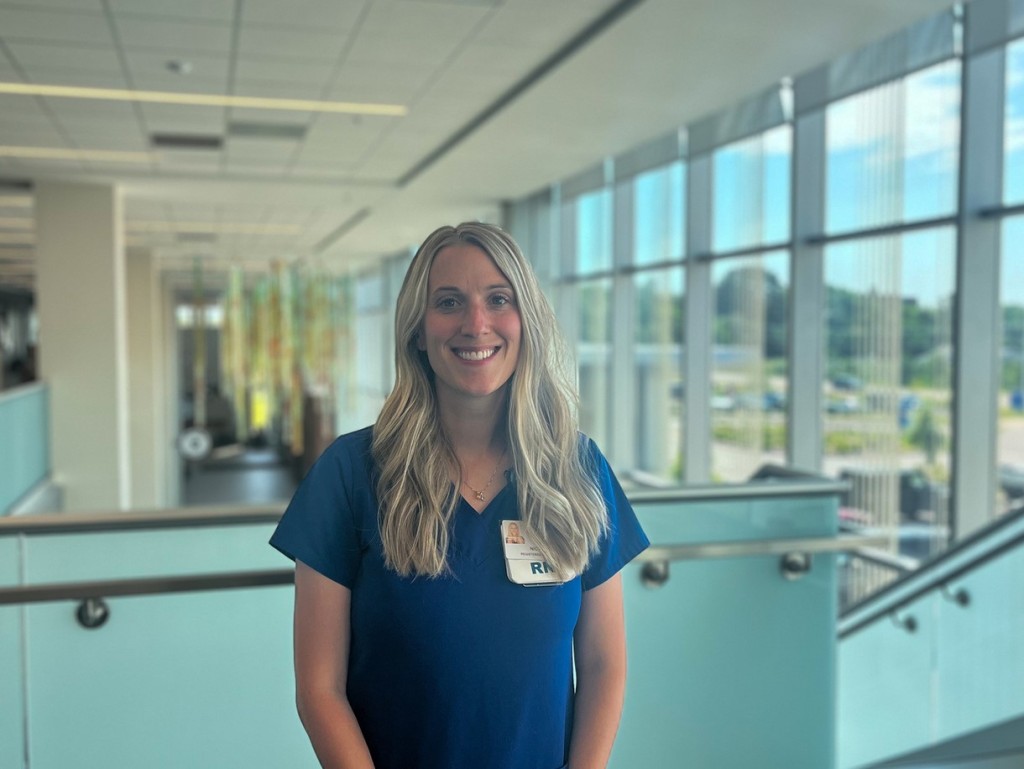 What is your role at UPHS – Marquette?
I am a nurse in the Hematology-Oncology department at UP Health System – Marquette.
What was your inspiration for getting into healthcare?
There was never a particular moment or situation that pushed me into healthcare but I've always had a genuine interest in taking care of people — in my home life and at work. A career in nursing just made sense for me.
What's a typical day like for you? What is it like working in this field?
I typically work as the triage nurse in our department and every day is so different! I work closely with our providers to monitor daily labs, review and discuss various results with patients, monitor patient symptoms, and assist in medication refills — among many other things. It's a really interesting area to work and I am constantly learning something new.
How long have you been employed here? Have you always been in the same position?
I have been employed at UP Health System since 2008. I started on the cardiac unit as a volunteer when I was 17. Once I turned 18, I took a care-aide position while working my way through nursing school. After graduating, I stayed on that unit for a couple more years before eventually making my way down to the Emergency Department. I really loved ER nursing and working there definitely helped me grow as a nurse.
Last year, I made the move to the Hem/Onc office and it has been a great fit for me. I really enjoy what I do and getting to work with this team of professionals!
What are some of the big changes you have experienced in this position?
I think the biggest change for me has been navigating a new department. I'm still relatively new to Hem/Onc and there is so much to learn in this specialty.
What are some of your interests outside of work? What is your favorite local gem?
I love spending time with my husband and two girls. In the summer we try to get to the beach, go for hikes, or just be outside as much as possible. My favorite local gem is the Noquemanon North trailhead off of Big Bay Rd. It is right along the Dead River and is so pretty, especially in the fall!
What do you enjoy most about working at UPHS – Marquette?
Our patients! In the Hem/Onc department, we have such a grateful and kind group of patients — some in the midst of a difficult journey and still doing what they can to stay positive. It really is an incredibly humbling place to work.
Read All Posts