UPHS – Marquette Heroes | Erik Carlson, R.T.(R)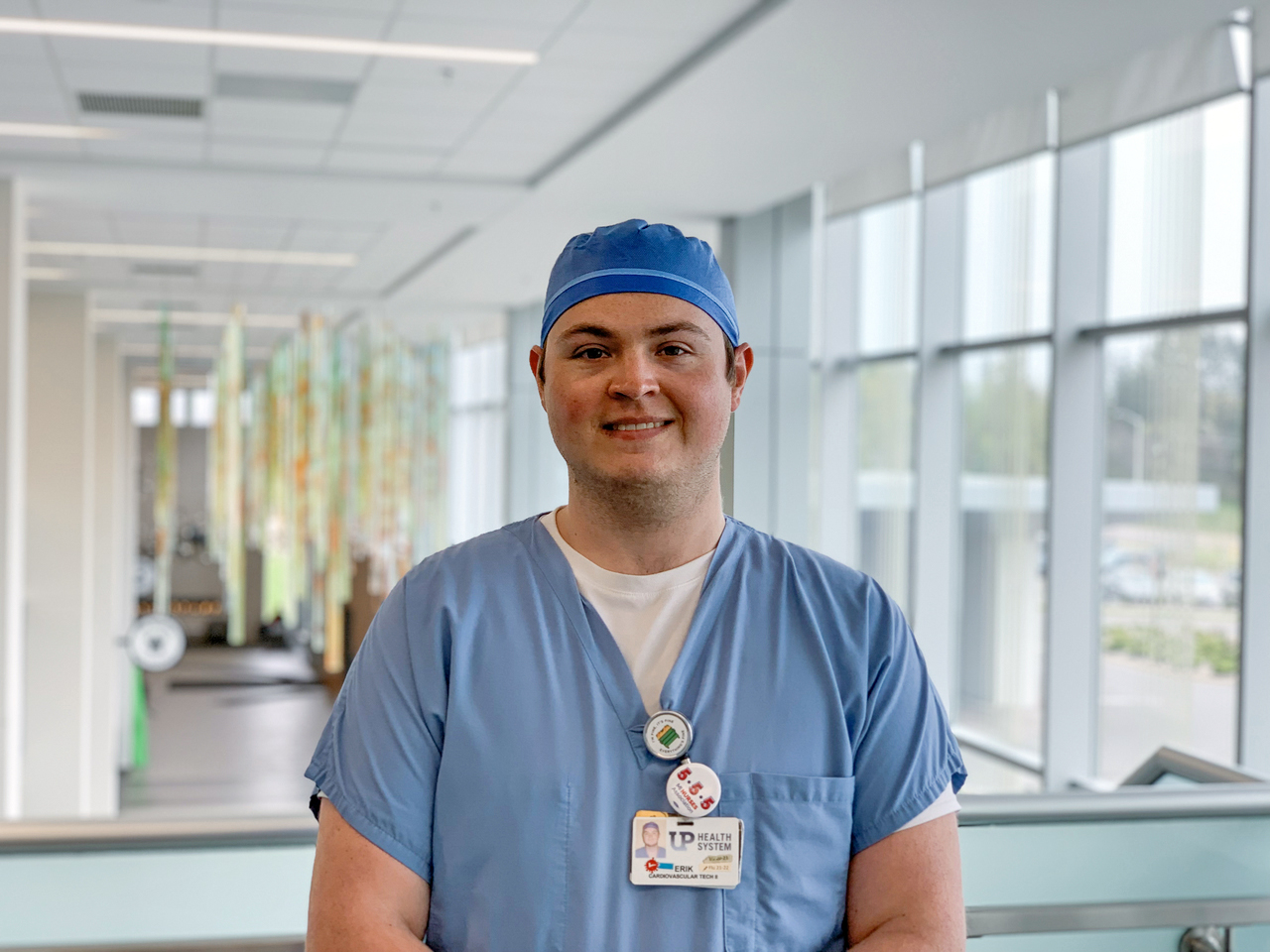 What is your role at UPHS – Marquette?
I am a Cardiovascular Technologist at UP Health System - Marquette.
What was your inspiration for getting into healthcare?
Working in healthcare allows me to help heal the people of my community when they are in need. I've had heart issues of my own in the past, so I know firsthand how important this department is to the hospital and the greater region.
What's a typical day like for you? What is it like working in this field?
Some days can be very busy and impacted by the season (hunting, winter shoveling, summer recreation, etc.). These factors play a huge role in the rate of emergent cases we perform. Working in the Heart & Vascular Center is extremely rewarding, but it also can be challenging due to the complexity of some of the cases we see. It isn't for everyone — my coworkers are very special.
How long have you been employed here? Have you always been in the same position?
I have been with UP Health System for almost five years. I spent four of those years in the Cath Lab and about one year in diagnostic imaging.
What are some of the big changes you have experienced in this position?
All the advances in technology are incredible. It's amazing to see some of the procedures we're able to accomplish now.
What are some of your interests outside of work? What is your favorite local gem?
Hunting, fishing, kayaking — basically anything outdoors. Hiking and fishing around Forestville is always peaceful.
What do you enjoy most about working at UPHS – Marquette?
Getting to know you're making a difference in the local community and saving the lives of people we may know personally, or have gotten to know over the years
Read All Posts