UPHS – Marquette Heroes | Beth Riley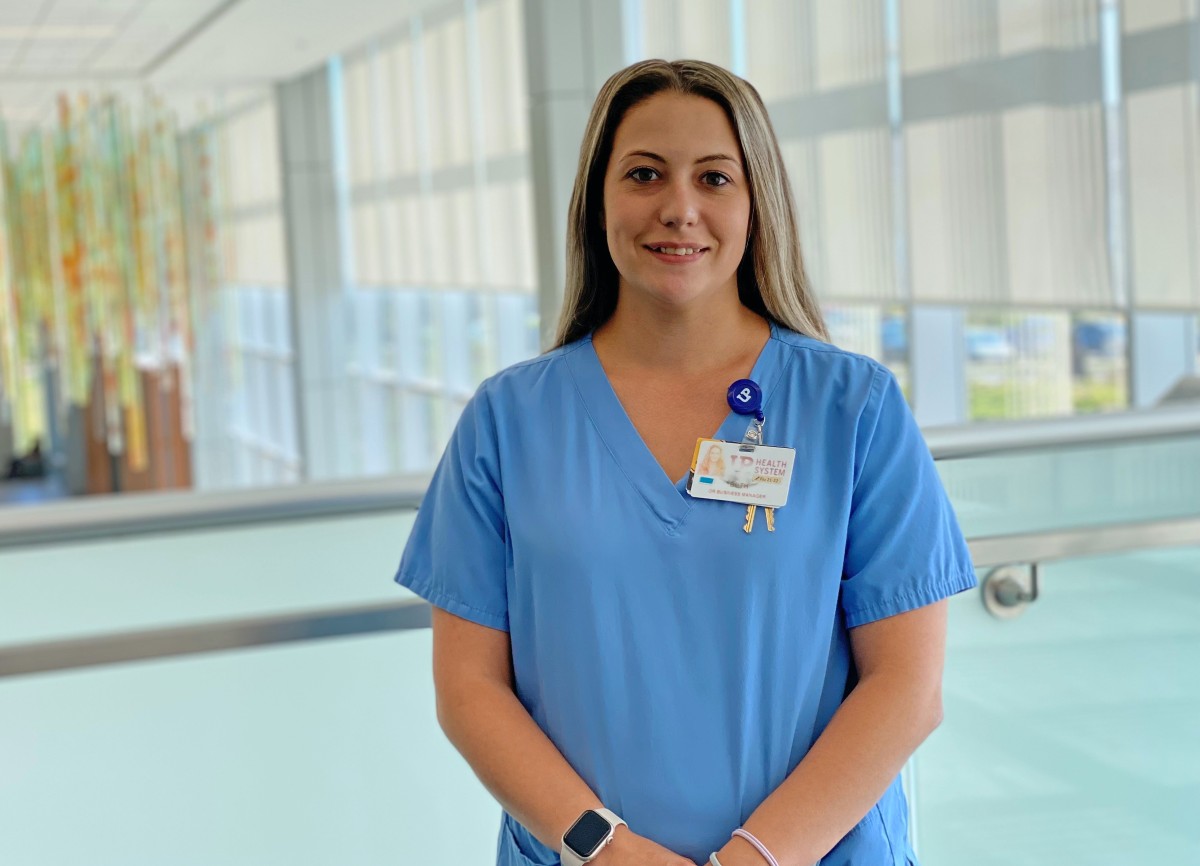 What is your role at UPHS – Marquette?
I am the Business Manager for the Operating Room at UP Health System – Marquette.
What was your inspiration for getting into healthcare?
I enjoy helping people and getting to be a part of their journey. The ability to help someone at the most vulnerable stage in their lives is what led me to become a surgical technologist, and the ability to make a difference is what brought me to my current position.
What's a typical day like for you? What is it like working in this field?
I'm here before surgical cases start each morning to assist the operating room staff in preparing their rooms for our patients. Once cases are in progress, I check in with the rest of my staff and then work on upcoming projects and surgeon requests. Most of my day is spent coordinating with vendor and surgeon requests in order to make sure that we have what we need when we need it to take the best care of our patients.
How long have you been employed here? Have you always been in the same position?
I have worked at UP Health System – Marquette for six years now and have been in my current position for a little over a year. I was a surgical technologist prior to that.
What are some of the big changes you have experienced in this position?
Some of the biggest changes I've experienced in this position would be the onboarding of a variety of new surgeons and the growth of our surgical robotics program.
What are some of your interests outside of work? What is your favorite local gem?
Spending time with my family, friends, and my two dogs – they are my whole world. I enjoy hiking, kayaking, camping, sledding, or just being outside with the dogs. My favorite local gem would have to be the hiking trails that are off the beaten path near my house – I could explore them for hours.
What do you enjoy most about working at UPHS – Marquette?
Getting to be a part of the team that provides our Upper Peninsula communities with the best care close to home.
Read All Posts