UPHS – Portage Heroes | Renee Laitila, Patient Navigator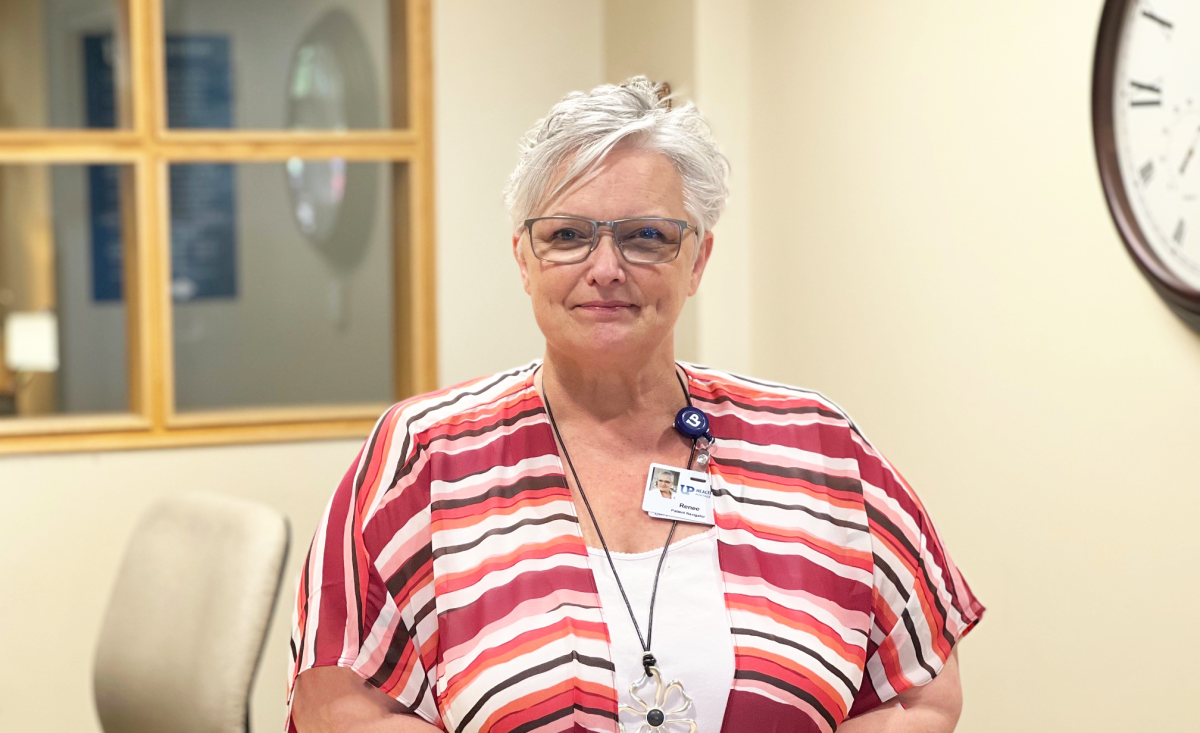 What is your role at UPHS – Portage?
My role at Portage is the Patient Navigator.
What intrigued you about being our patient navigator at Portage?
I was really intrigued by this position as it will allow me to have a good understanding of our daily operations to be able to help our patients. This position overall seemed like a great fit for me.
What does a typical day look like for you?
Well, on a typical day, directing our incoming foot traffic in the right direction is my main focus. I help with maintaining the wheelchair availability, answering any questions patients may have, as well as contacting transportation if that is needed for a patient. Things are busy!
What are you most looking forward to with your role?
As the patient navigator, I am most looking forward to providing assistance and reassuring our patients as they make their way into our facility.
Outside of work, what are some of your interests or hobbies? Do you have a favorite local gem?
I enjoy gathering with my family and friends as much as possible. I also enjoy touring our amazing shorelines!
What do you enjoy most about working at UPHS – Portage?
The best part about Portage is working with dedicated staff and being a dependable healthcare resource for our community.
Read All Posts