UPHS – Portage Heroes | Elissa Labyak, PT, WCC, OMS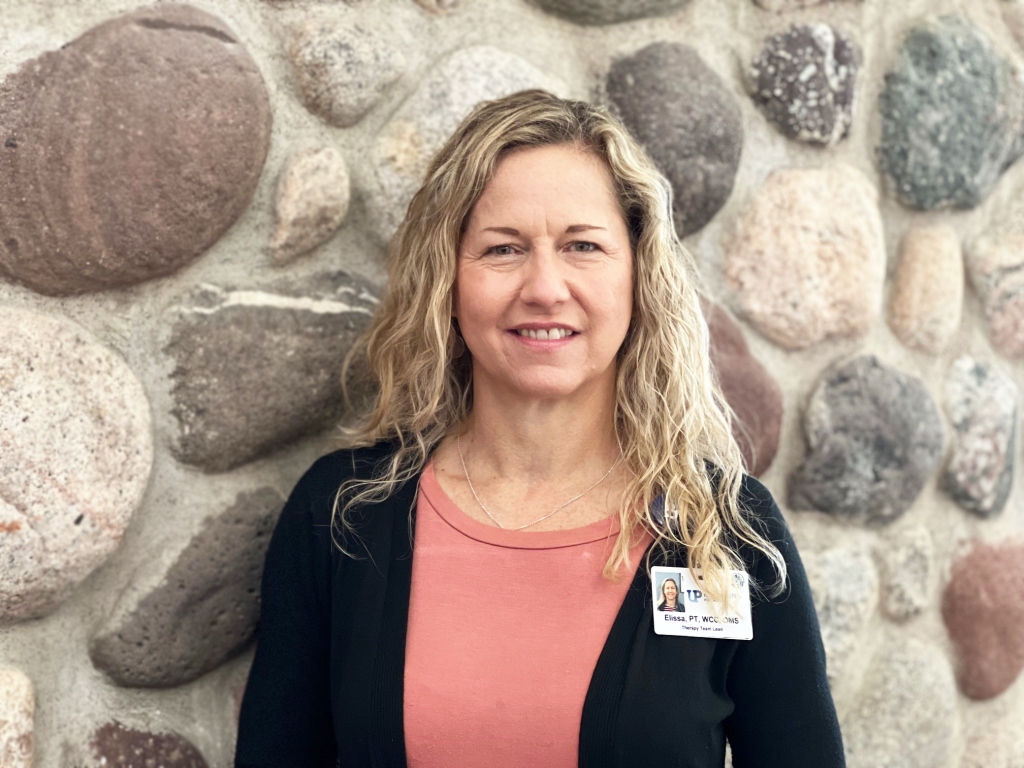 What is your role at UPHS – Portage?
I am a Physical Therapist (PT) at UP Health System – Portage. I am responsible for inpatient acute, swing-bed and PortagePointe physical therapy. I am also a PT, with wound and ostomy specialty certifications in the wound care center. There, I evaluate and treat wounds and wound-related issues, as well as ostomy patients in the clinic and inpatients.
What was your inspiration for getting into healthcare?
The first thing was my family. My father is a dentist, and my mother is a registered nurse and a nursing instructor. Healthcare was all I knew growing up. I was an athlete in high school and college and had a chronic injury requiring surgery and physical therapy. Although, treating athletes did not turn out to be my area of interest.
What's a typical day like for you? What is it like working in this field?
A typical day is not very typical, which is what I love most about my career. My week varies day by day. I spend each morning treating PT patients, and the rest of the days treating wound patients in the wound care center or on the inpatient floor. Some days I only do rehab and go from the inpatient floor to PortagePointe and back — this means I'm always moving. My days never get boring and every patient brings new challenges.
How long have you been employed here? Have you always been in the same position?
I have been at Portage for 17 years. I have always been a PT for inpatient and PortagePointe and started seeing wound care patients shortly after I started.
What are some of the big changes you have experienced in this position?
I would say the biggest is starting our wound care center. In 2008 I started the wound care center from the ground up with my PTA colleague and Dr. Liston. Prior to that, my PTA colleague and I treated wound patients in outpatient rehab. It was a labor of love as wound care is my passion. Another big change is our Hancock Rehab department. When I started we treated outpatients out of the Cardiac Rehab area. Our outpatient rehab clinic was built, and when we moved in there we were a small group. It has grown so much with very talented therapists. Our rehab inpatient services have also grown, with the addition of our swing-bed program, and rehabbing patients to return home at their highest functional level.
What are some of your interests outside of work? What is your favorite local gem?
I love trail — running nothing beats a morning run on the trails. During the winter I love to cross country ski and snowshoe, and in the summer I spend a lot of time on our boat. I love Copper Harbor and Eagle Harbor — my parents live between the two areas and I love to be up there.
What do you enjoy most about working at UPHS – Portage?
My coworkers! We have an amazing group of staff! I am fortunate to work in almost all areas of Portage. I get to work with staff from every department daily and I love it. Everyone works together so well to help each other and our patients.
Read All Posts