UP Health System – Portage Rehab Welcomes Katie Miller, PT, DPT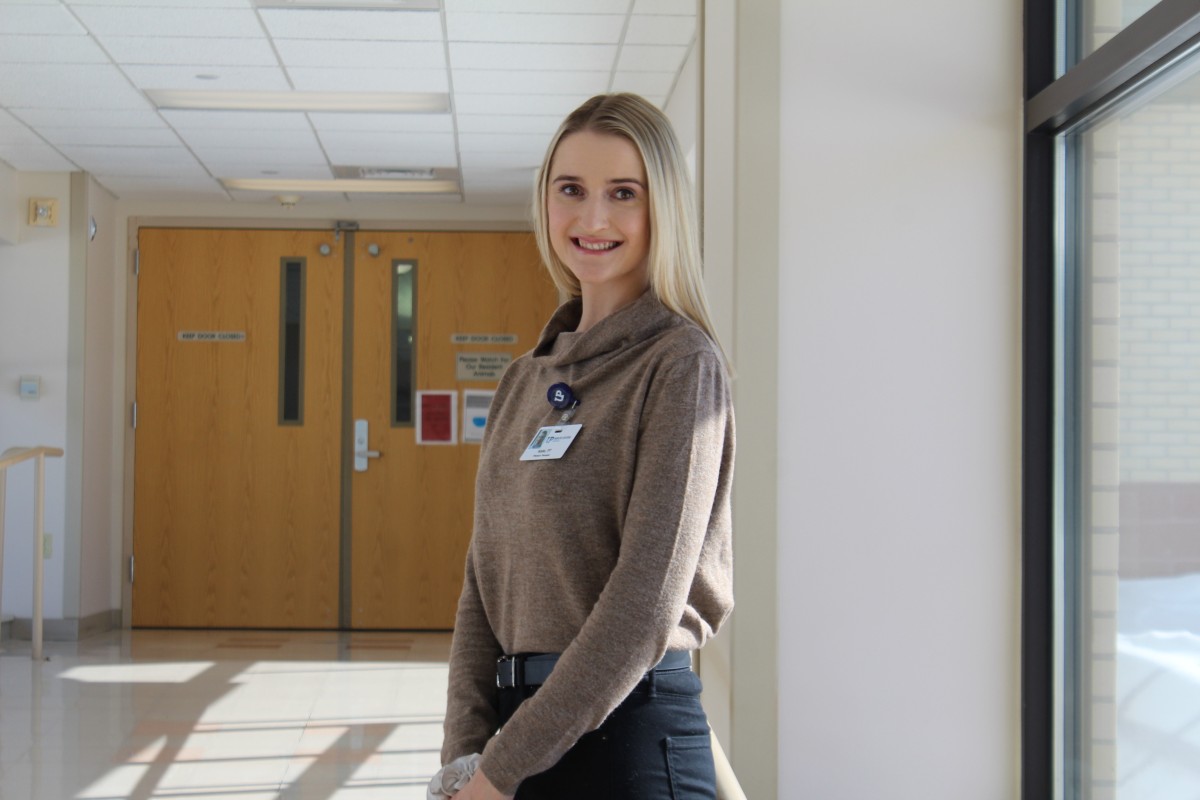 UP Health System – Portage is pleased to welcome Katie Miller, PT, DPT, to the Rehabilitation team. A native of the Copper Country, Katie earned her Bachelor of Exercise Science degree from Michigan Technological University and later completed her Doctorate of Physical Therapy degree from Western Michigan University in Kalamazoo, MI. Prior to her employment at UP Health System – Portage, Katie held various clinical internship roles at Ascension Hospital in Kalamazoo and the Detroit Medical Center in Detroit, MI.
"I am excited to be back home in the Upper Peninsula. After working with reputable health systems throughout my graduate-level training, it was important for me to choose a practice that aligned with my high standards for patient care, and UP Health System – Portage was it," stated Katie. "I look forward to providing high-quality care and giving back to my community that raised me."
As a physical therapist, there are many moving parts throughout the day, and educating patients on their unique treatment plans is one of them. When focusing on this philosophy, it allows patients to become more motivated to continue through the process and achieve their goals," said Katie. "The most compelling part of my job is encouraging my patients to work towards decreasing pain and increasing their overall joint functionality."
Outside of work, Katie enjoys staying active through volleyball, hiking, biking, kayaking and snowboarding. She is also a big hockey fan, so finding her at the hockey rink supporting her alma matters is not uncommon.
Katie joins a robust team of rehabilitation specialists at UP Health System – Portage. If injury strikes this winter or spring season, we are here to help. Ask your primary care provider about physical therapy. For more information or to request a free injury screen, call 906.483.1000. Need a provider? Visit UPHealthSystem.com to help get you connected to the right care
Read All Posts