UP Health System – Portage Recognized for Excellence with ACC Chest Pain Center Accreditation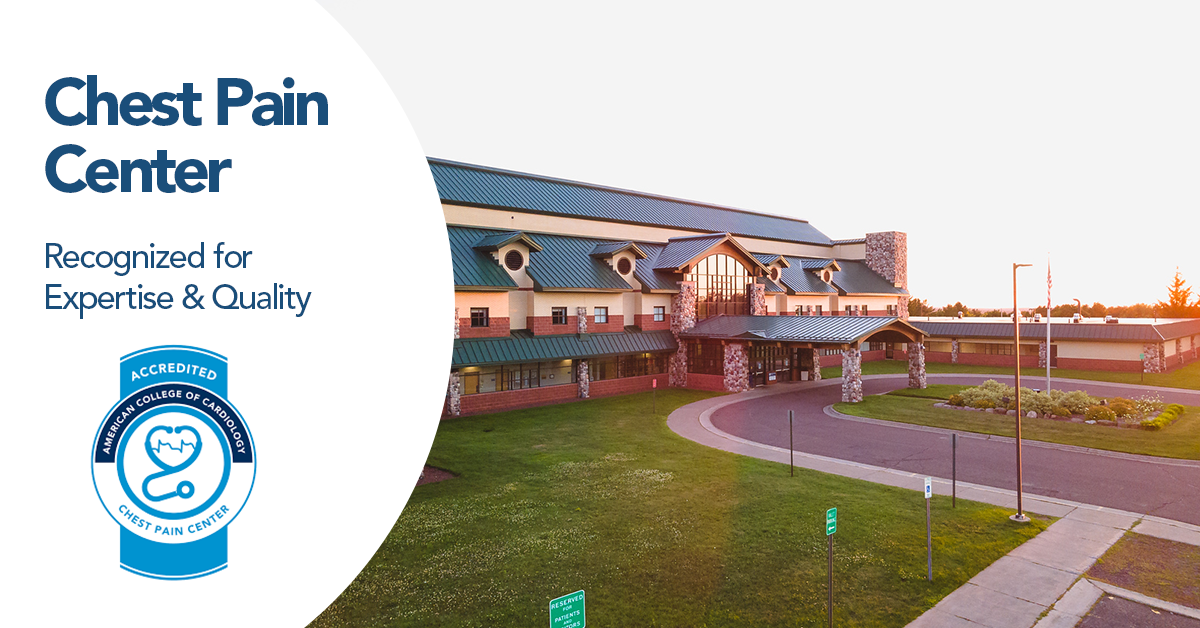 UP Health System – Portage provides necessary care, and resources to patients with heart attack symptoms
ACC Accreditation Services, the accrediting arm of the American College of Cardiology, has recognized UP Health System – Portage, for its demonstrated expertise and commitment to treating patients with chest pain. UP Health System – Portage again received the Chest Pain Center Accreditation in September 2022 based on a rigorous onsite evaluation of the staff's ability to evaluate, diagnose and treat patients who may be experiencing a heart attack.
According to the Centers for Disease Control and Prevention, more than 805,000 Americans suffer a heart attack each year. The most common symptom of a heart attack for both men and women is chest pain or discomfort. However, women are more likely to have atypical symptoms. Other heart attack symptoms include, but are not limited to, tingling or discomfort in one or both arms, back, shoulder, neck, or jaw, shortness of breath, cold sweat, unusual tiredness, heartburn-like feeling, nausea, or vomiting, sudden dizziness, and fainting.
"UP Health System – Portage has demonstrated its commitment to providing the Upper Peninsula with excellent heart care," said Deepak L. Bhatt, MD, MPH, FACC, chair of the ACC Accreditation Management Board. "ACC Accreditation Services is proud to award them with Chest Pain Center Accreditation."
Hospitals that have earned ACC Chest Pain Center Accreditation have proven exceptional competency in treating patients with heart attack symptoms. As required to meet criteria and the clinical process of the accreditation designation, UP Health System – Portage has streamlined its systems from admission to evaluation to diagnosis and treatment all the way through to appropriate post-discharge care and recommendations and assistance in patient lifestyle changes.
"I am incredibly proud of our commitment to providing a higher level of cardiac care to our patients," said Sarah Niemela, Chest Pain Coordinator, UP Health System – Portage. "The renewal of this accreditation speaks to the quality of not only the Chest Pain Center but Heart & Vascular services as a whole. Our communities have been and will continue to benefit from this effort."
UP Health System – Portage is a Joint Commission-Accredited Hospital and Level III Trauma Center and is one of three hospitals within UP Health System, providing a spectrum of health and wellness services across the Upper Peninsula of Michigan. Services include general cardiology, diagnostic testing, rehabilitation, and more.
The ACC offers the U.S. and international hospitals like UP Health System – Portage access to a comprehensive suite of cardiac accreditation services designed to optimize patient outcomes and improve hospital financial performance. These services are focused on all aspects of cardiac care, including emergency treatment of heart attacks.
Read All Posts