UP Health System - Marquette Heroes | Ashley Veale, PA-C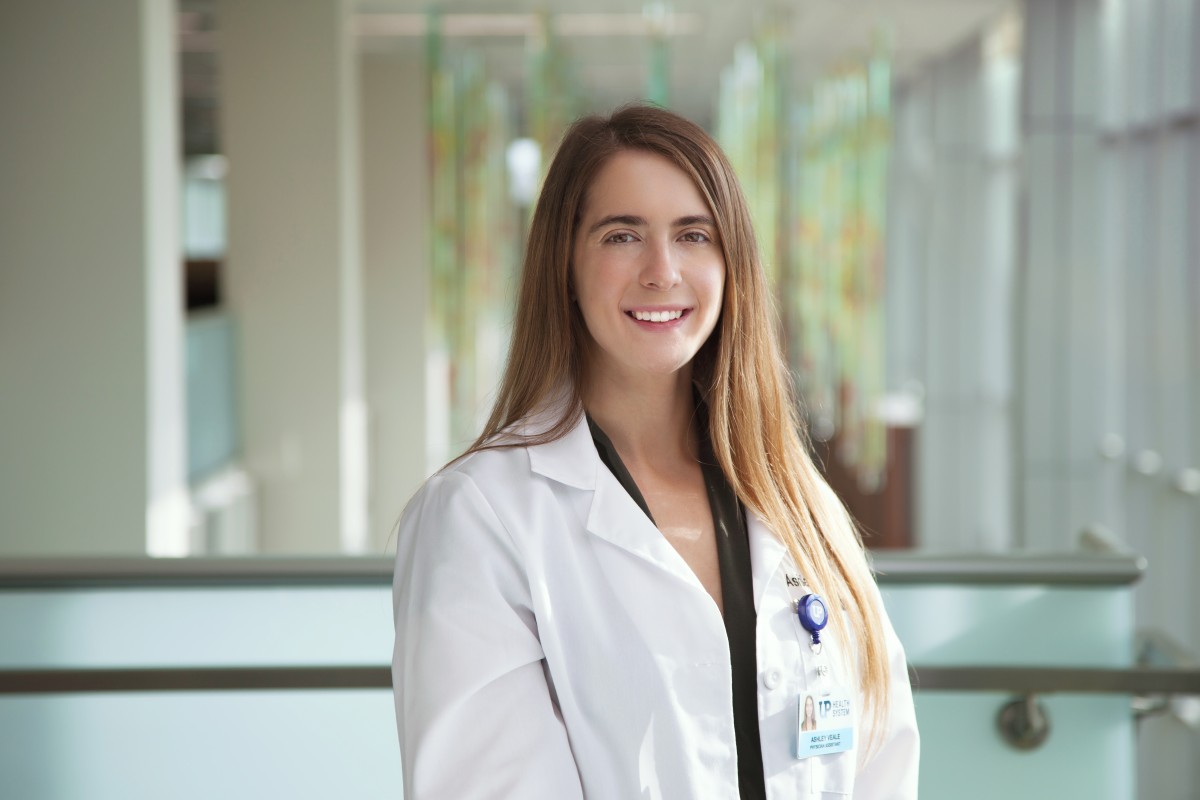 What is your role at UP Health System – Marquette?
I am an Interventional Radiology Physician Assistant at UP Health System – Marquette.
What was your inspiration for getting into healthcare?
As a child, a close family member of mine had cancer and I was frequently surrounded by medical professionals. I found myself looking up to them in many ways—including for support. I admired their dedication to helping my family member and eventually realized that the medical profession was going to be my future path. When I found the physician assistant profession, I thought it was the perfect balance for what I wanted my future lifestyle to look like.
What is a typical day like for you working in this field?
Every day is different for me. Some days I spend in the clinic seeing patients, writing orders, and charting. On other days, I help support interventional radiology on the hospital side of things. This entails writing outpatient history and physicals prior to patient procedures, doing inpatient consults, communicating with other providers about patient care plans and doing minor procedures such as lumbar punctures, myelograms, PICC lines, feeding tube exchanges, and paracenteses.
How long have you been employed here? Have you always been in the same position?
I've been employed here for almost two and a half years and have remained in my current role for the entire time.
What are some of the significant changes you have experienced in this position?
I think the biggest change since I've been working in my current role has been the number of cases we see daily. Interventional radiology has really grown since I started my position and we have seen a large increase in cases. We rarely have slow days and work hard as a team to find ways to become more efficient while still providing exceptional care to our patients.
What are some of your interests outside of work? What is your favorite local gem?
I'm a very active person and was an athlete for the majority of my life, so I really enjoy playing sports like basketball and volleyball. I also have a two-year-old Siberian husky and we love to hike all the trails here in Marquette. One of our favorite trails to hike, and our favorite local gem, is Little Presque Isle.
What do you enjoy most about working at UPHS – Marquette?
My coworkers! They are always supportive and helpful and really make coming to work more enjoyable.
Read All Posts