Preparing for Your New Baby | Resources Available for Expecting Parents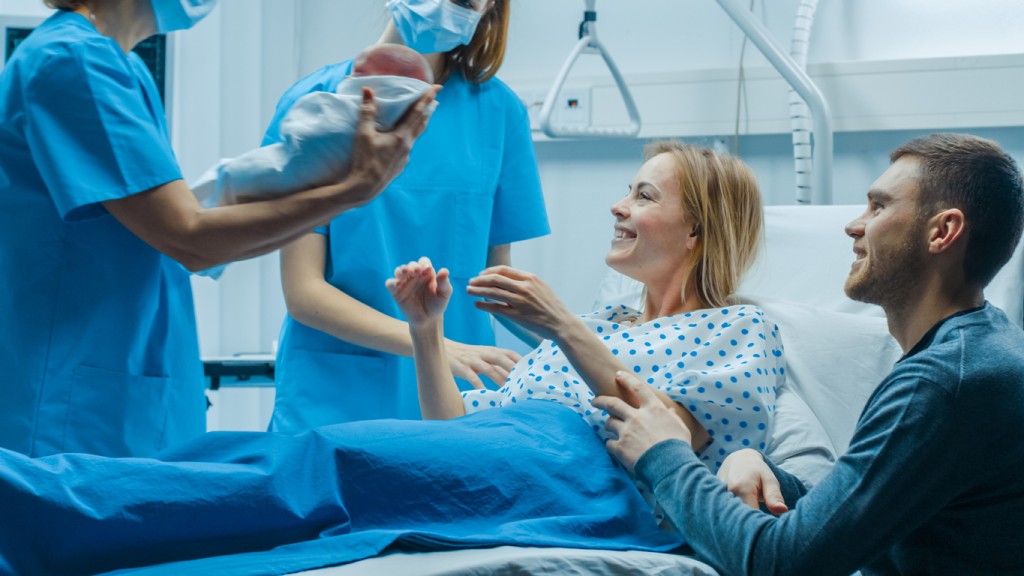 From finding baby gear, prepping older siblings and loved ones, and creating a birth plan – we know there's a lot to do when you're expecting a new addition to the family. Whether this will be your first baby or your fourth, childbirth classes can help you and your loved ones feel more prepared for the big day.
The Family Birthing Centers at UP Health System are excited to share new resources in Childbirth Education – now available for patients to access online, from any location. Classes include both live and self-paced options to help expecting families fit the right resources into their unique schedules.
"We consider it an honor to help care for our community's families. We want nothing else but to help them feel prepared and excited for the journey ahead – from pregnancy through parenting," said Tina Huhta, Manager of the Family Birthing Center at UP Health System – Portage.
Live, virtual classes include Early Pregnancy Preparations, Prenatal Education Bootcamp (English and Spanish), Coping and Comfort, Breastfeeding 101 (English and Spanish), as well as Newborn Care. Since each class type is offered multiple times a month, patients now have the flexibility to choose a time that fits their schedule and can attend classes virtually via their laptop, tablet, and other mobile devices. Live classes are available through our partnership with the Birthly prenatal education platform.
There is also a self-paced, virtual class option through our partnership with the InJoy prenatal education platform. Through the class, expecting parents will become familiar with the physical and emotional aspects of the childbirth experience. This resource can be accessed anytime, anywhere via their laptop, tablet, and other mobile devices. Once granted access to the class, the patient's unique login information remains active for nine months.
"We're excited to be able to offer such a wide variety in childbirth education resources for our patients – many of which live across the Upper Peninsula and are limited in how and when they can travel. By offering classes virtually, patients and loved ones can attend easily from anywhere," said Anne Loman, Clinical Director of the Family Birthing Center and Neonatal Intensive Care Unit (NICU) at UP Health System – Marquette.
Patients can register for as many classes as they like. To get started, visit our website and choose the education platform that works best for you. All classes require registration, and some are limited in class size. Some class options require payment, but the cost may be covered by your insurance provider.
Whether you're a first-time mom or ready to grow your family, our Family Birthing Centers across the Upper Peninsula can't wait to help you welcome your new addition. Learn more at UPHealthSystem.com/Childbirth.
UP Health System provides comprehensive Women's Health services for women of all ages. We have the privilege of providing compassionate, quality healthcare for our family, friends and neighbors. Need a provider? Visit the Find a Provider tab at UPHealthSystem.com to get connected with the care you need, from prenatal care to annual wellness exams.
Read All Posts