UP Health System - Marquette Heroes | Robbie Jo Fezatt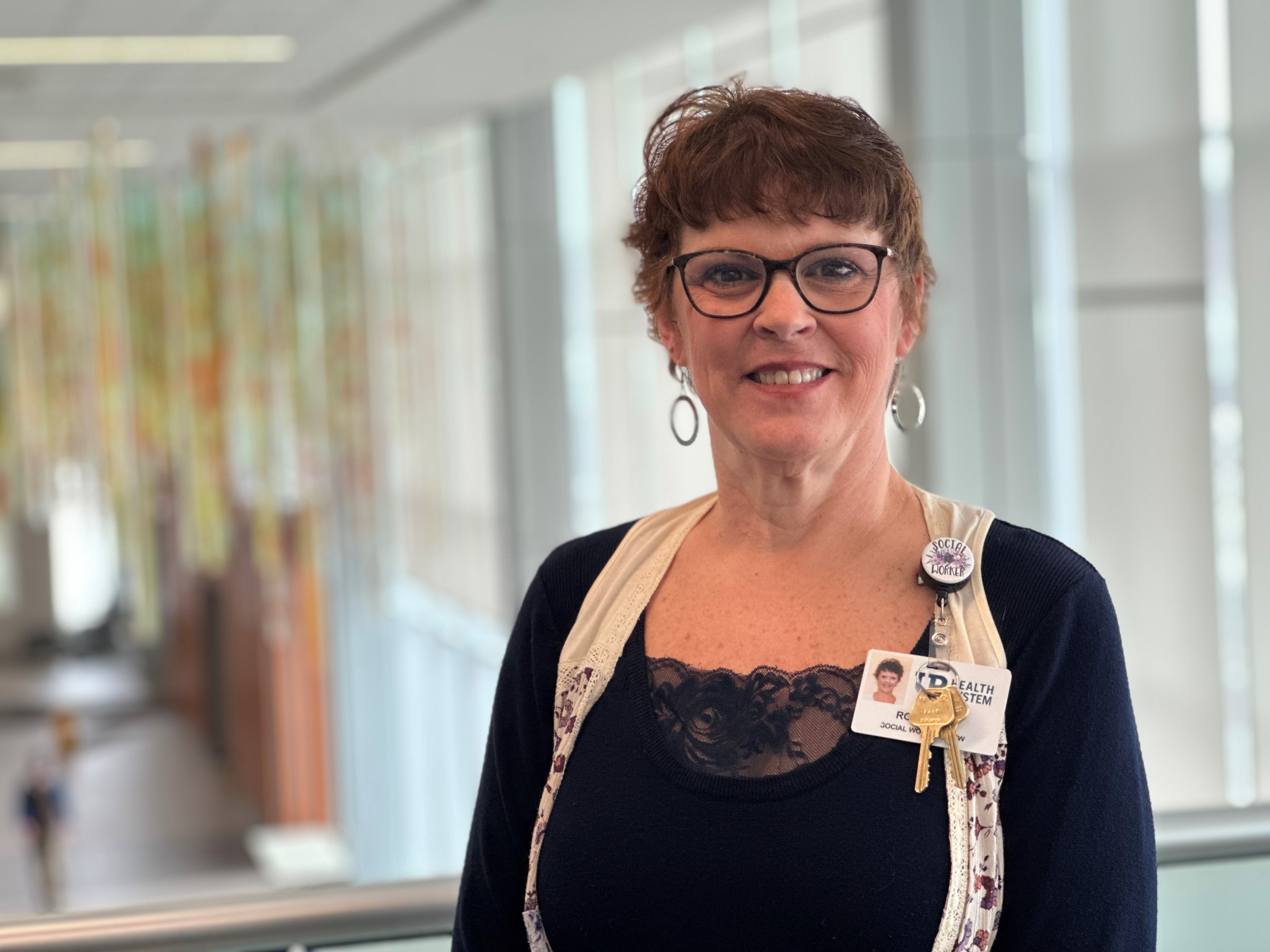 What is your role at UP Health System – Marquette?
I am the Social Worker and Discharge Planner for the Inpatient Rehab Unit at UP Health System – Marquette.
What was your inspiration for getting into healthcare?
While growing up I had family members with illnesses and needed support in navigating the services, systems, and programs. I did a health class in high school and a college internship at the hospital and became interested in helping others.
What is a typical day like for you working in this field?
I meet with the patients and their families on the unit and discuss the supports they have and will need at the time of discharge. I am part of a multidisciplinary team that makes referrals in obtaining what the patient will need to make a safe transition home.
How long have you been employed here? Have you always been in the same position?
I have been working in the Rehab unit for seven years. I worked at the hospital many years ago and returned when my parents became ill.
What are some of the significant changes you have experienced in this position?
Working during Covid was a big change with patients not having their loved ones with them. Many calls or Zoom meetings with the families needed to occur in order secure support upon discharge. Resources are limited in many areas, so collaboration with community resources needs to begin as soon as possible to secure the services for the patient to have a network to assist them at home.
What are some of your interests outside of work? What is your favorite local gem?
I enjoy spending time with family and friends, going to camp, and remaining active.
What do you enjoy most about working at UPHS – Marquette?
My coworkers are very supportive and I enjoy being part of a multidisciplinary team that is here to serve our patients and community.
Read All Posts