A Compassionate Team of Speech-Language Pathologists Ready to Help You Meet Your Goals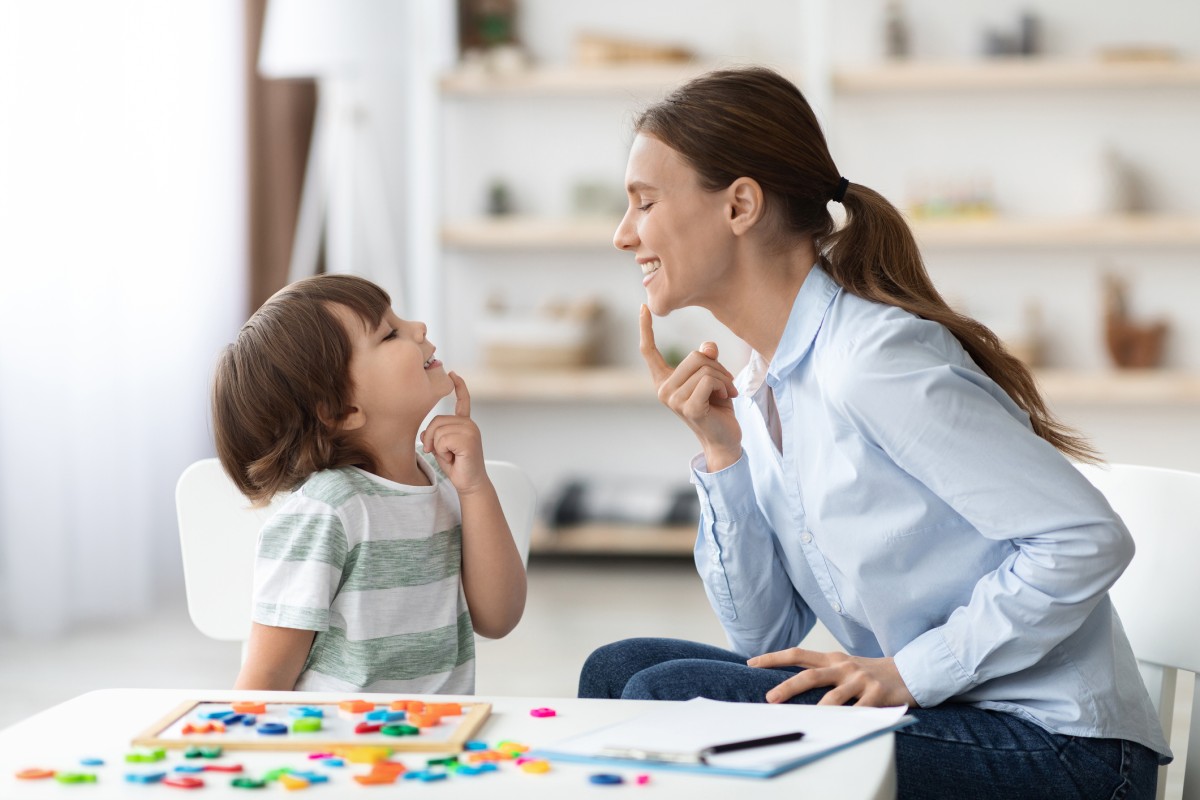 The ability to communicate effectively with others is a basic tenet of the human experience. Speech allows you the ability to connect with others, effectively communicate your needs and desires, and develop the confidence to reach your goals in life.
At UP Health System – Portage (UPHS – Portage), we have a dedicated and compassionate team of speech-language pathologists who are trained to evaluate and treat individuals of all ages with a variety of communication, cognitive or swallowing issues. It's their goal to equip you or your family member with the necessary tools and skills to foster strong communication in your everyday life.
What is a Speech-Language Pathology (SLP)?
Speech-language pathologists, or speech therapists, are healthcare professionals who have extensive education in the field. In addition to demonstrating advanced knowledge of human communication and the processes related to speech and social/behavioral sciences, they must possess an advanced degree from an American Speech-Language Hearing Associated (ASHA) accredited institution. They also complete supervised clinical experience and have passed a nationally regulated licensing examination.
SLP falls under the umbrella of rehabilitation services, which also includes occupational therapy and physical therapy, among many others. Speech therapists participate in many patient care teams across UP Health System and often work in tandem with radiology to perform Modified Barium Swallow Studies for individuals needing further evaluation of their swallowing function.
"We feel very fortunate to have a team of speech pathologists who are well-versed in various areas of speech, language, cognition and swallowing disorders," said Anica Roy, MS CCC-SLP, a speech-language pathologist and clinical coordinator of UPHS – Portage's Rehab Center. "The ability to help individuals with their communication and eating — two very important human behaviors — is an absolute privilege."
What conditions/issues do speech therapists help treat?
Our speech therapists utilize technology, speech or language exercises, and other training tools to help patients develop effective communication and cognitive skills, including the following:
Receptive language
Expressive language
Articulation
Cognition
Stuttering
Feeding/swallowing
Voice and resonance
Augmentative and Alternative Communication (AAC)
Pragmatic and social language
Our team can also assist with autism spectrum disorder, cerebral palsy, delayed development in children, cleft lip and palate, dementia, Parkinson's disease, stroke, aphasia, apraxia, dysarthria and traumatic brain injury.
UP Health System – Portage has SLP services available in both the Houghton (600 MacInnes Drive | 906.483.1888) and Hancock (500 Campus Drive | 906.483.1000) clinic locations. To get a referral for SLP services, ask your primary care provider. To find a provider, visit UPHealthSystem.com and click on the "Find a Provider" tab or call UPHS – Portage at 906.483.1000.
Read All Posts