UP Health System - Marquette Heroes | Shaquita Jones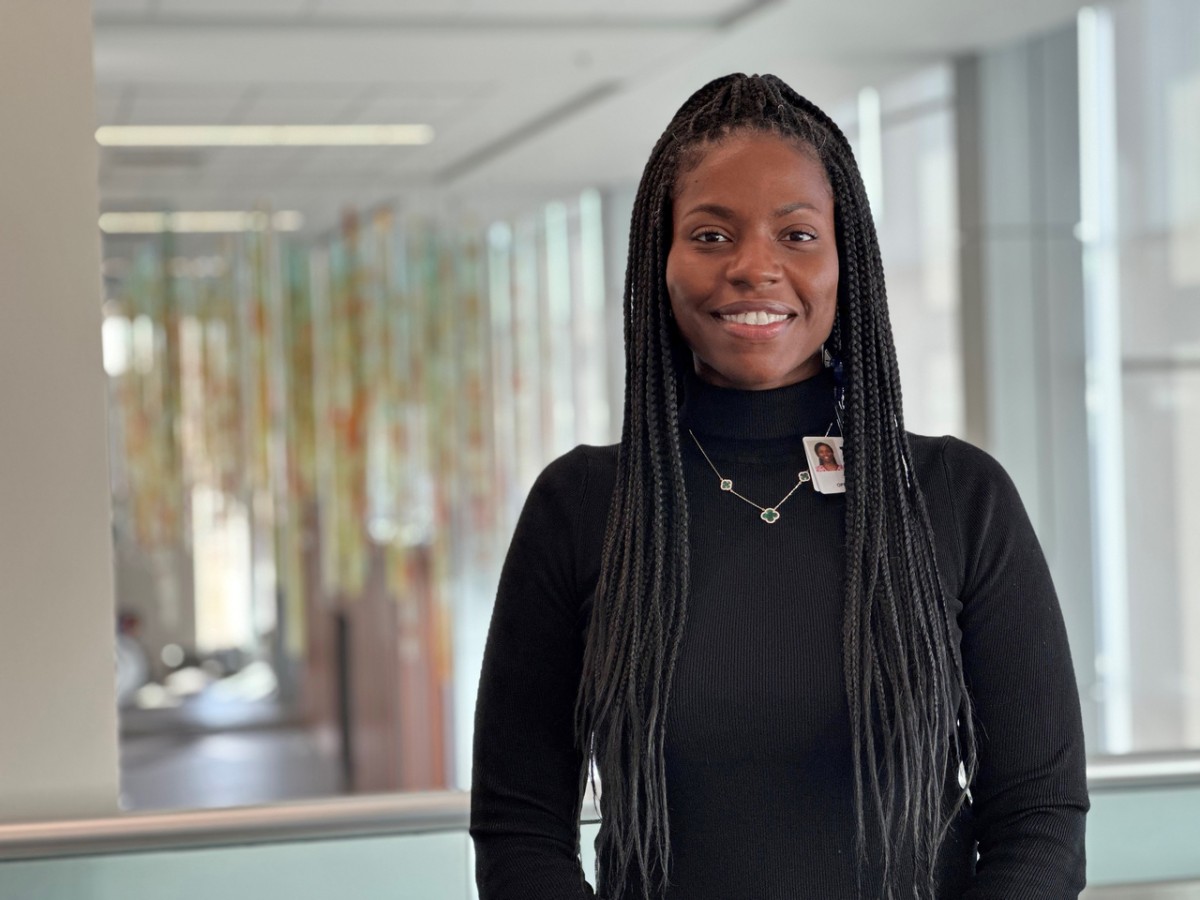 What is your role at UP Health System – Marquette?
I am Operations Manager for the Brain & Spine Center at UP Health System – Marquette.
What was your inspiration for getting into healthcare?
My inspiration for getting into healthcare was to simply make a difference in the lives of those in my community. I have always had a passion for nursing. As I progressed in my career, I realized that management was the avenue that suited my skills the best. Our work is important and to complete it with care and compassion while being efficient and professional is what I strive for daily.
What is a typical day like for you working in this field?
I am extremely involved with the day-to-day flow of our clinic, so it varies daily. Some days I am enthralled by my computer, working on various projects. On other days, I am providing support to my team by way of answering questions, addressing concerns, managing physician schedules, coordinating inpatient call coverage, developing a plan for the week to ensure adequate staff/provider coverage, and essentially meeting the daily demands that come with a specialty practice. My goal is to make sure that our patients are receiving the best care and that my team has all the tools and support to make their duties easier.
How long have you been employed here? Have you always been in the same position?
I have been employed since November 2019. I transitioned into this position in August 2022.
What are some of the significant changes you have experienced in this position?
No two days are the same in Brain & Spine. I think the biggest change is managing a multidisciplinary specialty practice.
What are some of your interests outside of work? What is your favorite local gem?
My interests outside of work are baking, spending time with my family, boxing with my fiancé, grilling, and hiking. My favorite place in Marquette is Presque Isle. I am a city girl, so when I moved here, I found solace in this little island primarily because it symbolizes the essence of the UP—the power of Lake Superior, amazing geological formations, endless evergreens, and the absolute best place to see the sunset all year round. My family and I love to watch the sun slowly say goodnight as it provides us with the best display of colors and dances its lights across the waves of Lake Superior.
What do you enjoy most about working at UPHS – Marquette?
My team! They are compassionate, hard-working, and unbelievably reliable. I am fortunate to work with such a dynamic group of people.
Read All Posts