Tick Safety | UP Health System - Portage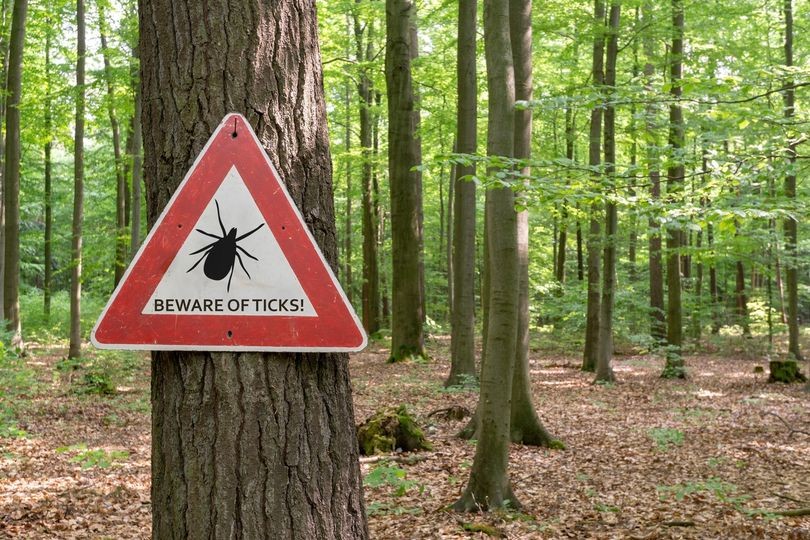 Tick exposure can occur year-round, however, most ticks become active during the warmers months (April – September). At UP Health System – Portage, your health is important to us and we are here to help guide you in the right direction with a few tricks and tips this tick season.
Before you go outdoors
Spring, summer and fall in the Upper Peninsula (UP) is the perfect opportunity to get outside and enjoy all the beauty – whether hiking, camping, walking, etc. But the worry of ticks during prime tick season is real. Before you go outdoors, try these few tips to help you keep tick free.
Know where to expect ticks – ticks live in grassy, brushy, or wooded areas. While walking outside know your surroundings and adjust your route.
Treat clothing and gear with products containing 0.5% permethrin – this helps when coming in close contact with a tick, they will quickly become incapacitated and are unable to bite.
After you come indoors
After a long day of being outside and enjoying everything that the UP has to offer, it is important to:
Check your clothing – ticks may be carried into the house on clothing. To ensure the removal of ticks, place your clothing in a dryer for 10 minutes on high heat.
Examine gear and pets – ticks can attach to anything and everything, including pets. Carefully examine your pets, coats, and backpacks to make sure you are in the clear.
Shower soon after being outdoors – showering within two hours of coming inside has been shown to reduce the risk of getting Lyme disease and may effectively reduce the risk of other tick-borne diseases (according to the CDC).
Lastly, check your body including under the arms, back of knees, between the legs and around the waist to catch them early.
Not everyone is lucky enough to escape a tick, meaning there is a possibility a tick could be attached or embedded to your skin. It's important to remove the tick as soon as possible, and UP Health System – Portage shares a few tricks to removing a tick successfully.
How to remove a tick
Use clean, fine-tipped tweezers to grasp the tick as close to the skin's surface as possible.
Pull upward with even pressure. Note: do not twist or jerk, this can cause the mouth parts to break off and remain in your skin.
After removing, thoroughly clean the bite area and your hands with rubbing alcohol or soap and water.
Dispose of a live tick by – putting it in alcohol, in a sealed bag/container, or flushing it down the toilet.

Tick removal follow up
Many tick-borne diseases can have similar signs and symptoms. If you had a tick bite and develop any of the following symptoms within a few weeks, it is highly encouraged to speak with your Primary Care provider to properly treat and diagnose the disease. The most common symptoms of tick-related illnesses include:
Fever and/or chills
Aches and pains – including headache, fatigue and muscles aches
Rash
This spring and beyond, don't let a tick bite get in your way. Follow the tricks and tips above to ensure a healthy and enjoyable spring and summer for you, your family and our entire community. If you experience a tick bite, talk to your provider right away or visit UP Health System - Portage Express Care located in both Calumet and Houghton. Visit UPHealthSystem.com/Express-Care to learn more about our services.
For more information on tick prevention and tips, visit the CDC.
Read All Posts