Living with Diabetes: Tips for A Healthier Holiday Season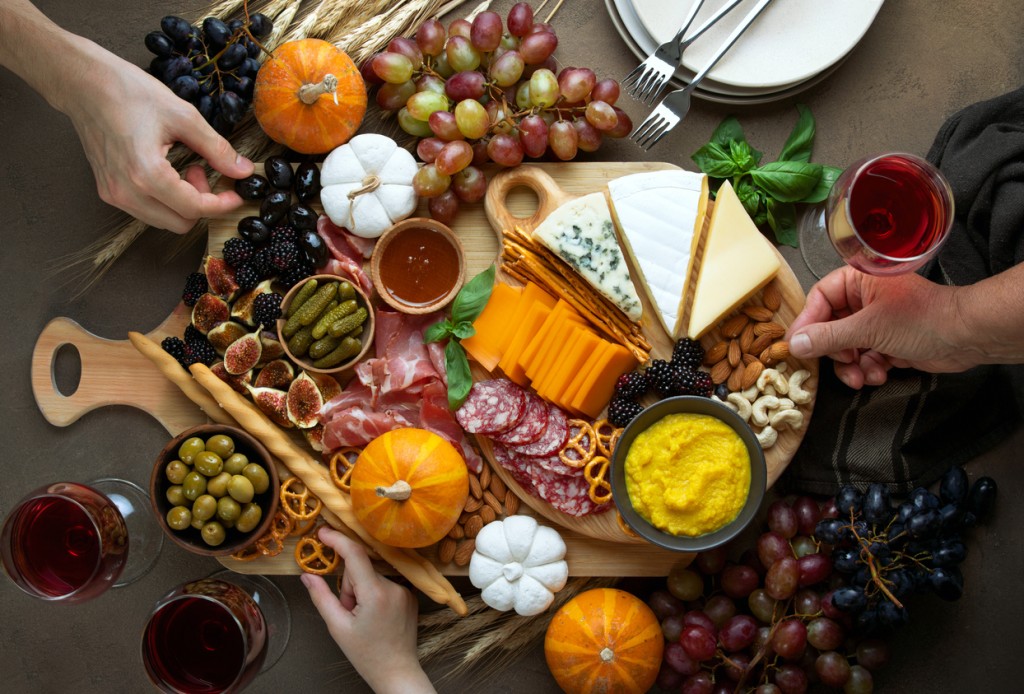 Thanksgiving is upon us, and we all look forward to getting together to celebrate meals with family and friends. People with diabetes, need to be prepared for plenty of dietary temptations throughout the holiday season. If you have diabetes it's important to eat mindfully and follow your treatment protocols. For smoother sailing, here are five helpful holiday tips for diabetics:
1. Be proactive! You may not be able to control what food will be served but you can control what you consume. Have a plan in place before the gathering:
Eat close to your usual times to keep your blood sugar steady. If your meal is served later than normal, have a snack at your usual mealtime and eat a little less when dinner is served.
Invited to a party? Bring a healthy dish. Bringing a dish with you that you know is healthy will ensure you are able to enjoy healthy eating wherever you are.
If you have a sweet treat, cut back on other carbs (like potatoes and bread) during the meal.
Don't skip meals all day to save up for an evening feast. It will be harder to manage your blood sugar and your hunger will likely result in overeating.
If you fall off track, don't kick yourself. Get right back to healthy eating with your next meal.
2. Outsmart the buffet. When you face a spread of delicious holiday food, make healthy choices easier:
Take small servings of the foods you like best and add vegetables. Then move away from the buffet table.
Drink water to take the edge off your appetite.
Eat slowly. It takes at least 20 minutes for your brain to realize you're full.
Avoid or limit alcohol. If you do have an alcoholic drink, have it with food. Alcohol can lower blood sugar and interact with diabetes medications.
3. It's the holidays – don't ignore favorites! No food is on the naughty list but it's important to be mindful if you choose to indulge. Slow down and savor a small serving and make sure to count it in your meal plan. If you plan ahead and control portions, no food needs to be off-limits.
4. Keep Moving! Being active is your secret holiday weapon; it can help make up for eating more than usual and it also helps lower stress. Plan a fun activity with friends and family after a holiday meal, such as taking a walk or hike, or having a snowball fight.
5. Get Your ZZZs. Going out and staying up late often results in a lack of sleep, which can make it harder to manage your blood sugar. If you're sleep-deprived you may tend to eat more high-fat, high-sugar foods. Aim for 7 to 8 hours per night to guard against mindless eating. And remember, alcohol can disrupt your sleep.
Most important of all, remember what the season is about: celebrating and connecting with the people you care about. When you focus more on the fun, it's easier to focus less on the food. For more tips from the CDC on living with diabetes, go here: https://www.cdc.gov/diabetes/managing/index.html.
If you have questions or would like more information on nutrition, wellness, and diabetes, contact UP Health System – Marquette | Nutrition and Wellness, Diabetes Education, or call 906.449.3460.
Read All Posts