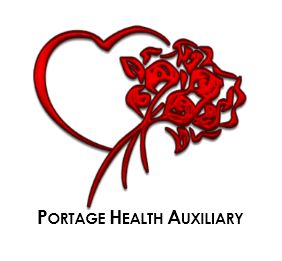 The Portage Health Auxiliary is a non-profit organization, whose mission is to serve the health and well-being of the elderly and youth causes in Baraga, Houghton, Keweenaw, and Ontonagon counties and to provide medical field scholarships. This volunteer group dedicates its time to raising funds through its Lights of Love program, the Guilded Rose Gift Shop, bake sales, and more. The Auxiliary welcomes new members and meets on the first Thursday of each month.
If you are interested in becoming a member of the auxiliary, please contact:
Barb Worrall
Phone: 906.523.4445
Email: gbworrall@live.com
---

Scholarship Opportunities, Now Available!
The Portage Health Auxiliary is pleased to announce that it will be awarding healthcare scholarship(s) to students pursuing a career in healthcare who are registered residents of Baraga, Houghton, Keweenaw, or Ontonagon County.
To be eligible for a scholarship, students must (1) complete one year of higher education before the fall of 2022, (2) be pursuing a career in healthcare, (3) have a GPA of 3.0 or higher, (4) complete the healthcare scholarship application which can be found below, (5) in a letter, briefly outline career intent, volunteer work and financial need, and (6) provide a transcript of grades.
All scholarship applications with letters must be mailed to the following address no later than April 15, 2023, to be considered. Mail your application and required information to:

Portage Health Auxiliary
UP Health System-Portage
500 Campus Drive, Hancock, MI, 49930