MSU College of Human Medicine UP Education Corporation
Office Phone: 906-228-7970
Fax: 906-228-5734
850 W. Baraga Ave.
Marquette, MI 49855
---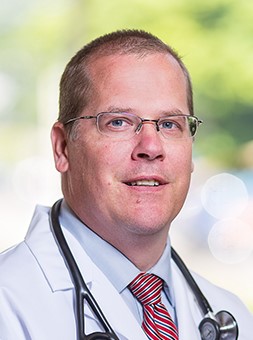 Stuart Johnson, DO
Chief Executive Officer &
Community Assistant Dean
Stuart.Johnson@mghs.org
In May 2017, Stuart K. Johnson, DO, was named CEO and Community Assistant Dean of the Michigan State University College of Human Medicine, Upper Peninsula Region. He will continue to serve as the Designated Institutional Official at UP Health System – Marquette. He was previously the Director of the Marquette Family Medicine Residency Program, and a member of the program's twenty-second graduating class. He directed and developed the osteopathic program and is an advocate for education in osteopathic principles and practice.
Dr. Johnson completed the Primary Care Faculty Development Fellowship Program through Michigan State University in 2004, the National Institute of Program Directors Fellowship in 2008, a Palliative Care Education and Practice Fellowship through the Harvard Medical School in 2011, and is currently involved with the Duke LifePoint Physician Leadership Fellowship. He is boarded in Family Medicine and carries a Certificate of Added Qualification in Hospice and Palliative Medicine.
Dr. Johnson began working with Friends of Haiti through Green Bay in 2015. On several occasions he visited the rural villages of Haiti on medical mission trips, often accompanied by other medical learners. There is a significant need for volunteerism locally and abroad. This is one way that Dr. Johnson brings hope to those who have limited access to healthcare. "Hope strengthens, hope builds, hope heals."
Dr. Johnson is involved in local church and community activities. He and his wife Beth enjoy family time with their five children. When they have a free moment, they enjoy a walk on the beach. Dr. Johnson enjoys working in the yard, building, remodeling, and cycling.
Education/Credentials
Undergraduate degree: Northern Michigan University, Marquette, MI, Biochemistry – BS
Medical Degree: Michigan State University College of Osteopathic Medicine, East Lansing, MI – DO
Internship: Mercy General Health Partners, Muskegon, MI
Residency: Marquette Family Medicine Residency, Marquette, MI
Board Certified: Family Medicine through the AOBFP and the ABFM
Certificate of Added Qualification: Hospice and Palliative Medicine
---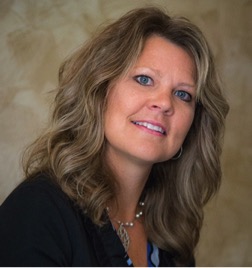 Susan F. Tincknell, BS, Communication Studies
Student Programs Administrator for Upper Peninsula Clinical Campus
susan.tincknell@mghs.org
In October of 2017, Susan Tincknell was named Community Administrator of the Michigan State University College of Human Medicine UP Region.
Prior to her MSU appointment, Tincknell was the residency administrator of the Marquette Family Medicine Residency Program, UP Health System – Marquette, a position she assumed in 2000. While there she served as president of the Association of Family Medicine Administration. She also served on the Training Administrators of Graduate Medical Education (C-TAGME) board of directors and worked with a task force to develop a certification exam for residency administrators in family medicine. Tincknell became certified in TAGME-Family Medicine in 2008. She was a finalist for the Accreditation Council for Graduate Medical Education GME Program Coordinator Excellence Award.
Throughout the years, Tincknell has given several presentations on graduate medical education administration at regional and national workshops and conferences. Prior to joining the residency program in 1998 as the residency secretary, Tincknell held various positions in UP Health System-Marquette. She has worked in the healthcare realm for over 28 years.
Tincknell received her Bachelor of Science degree in Communication Studies with a minor in Management from Northern Michigan University. She is a native of Michigan's Upper Peninsula and enjoys flower gardening, traveling, playing tennis, creating custom made greeting cards and spending time with her family.
---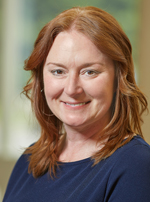 Tanya Donohue, BS - Business Management
Finance & Benefits Manager
Tanya.Donohue@mghs.org
---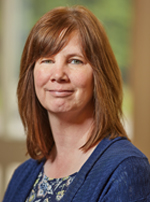 Tamara Frank
Community Clerkship & Administrative Assistant
Tamara.Frank@mghs.org
---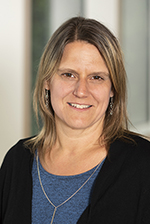 Tamara Frank
Community Clerkship & Administrative Assistant
Tamara.Frank@mghs.org
---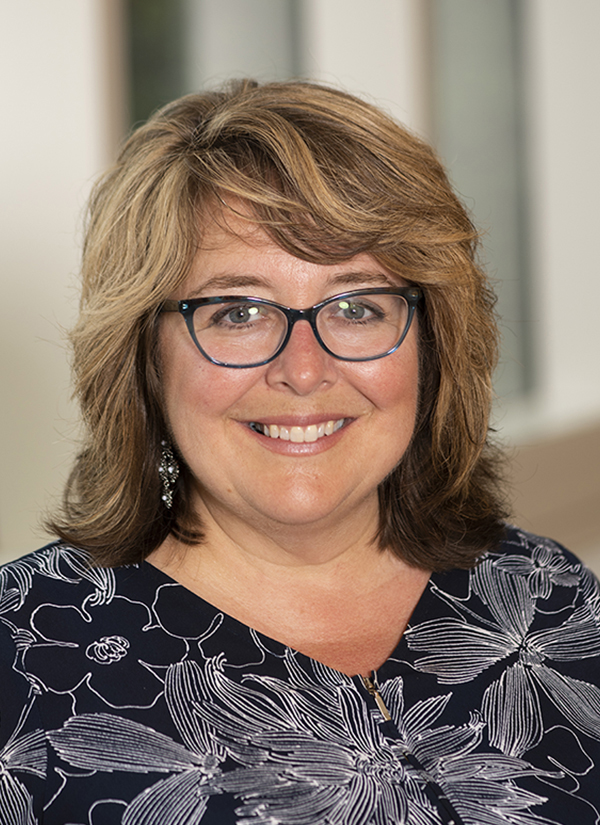 Elizabeth Beckman, BFA - Graphic Communications
Communications & Marketing Specialist
Elizabeth.Beckman@mghs.org
---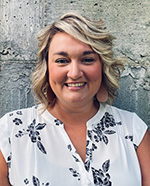 Angela Leece
Clinical Experience Liaison
Angela.Leece@mghs.org
---
Michigan State University College of Human Medicine, Upper Peninsula Education Corporation, Researcher
In collaboration with UP Health System – Marquette and Northern Michigan University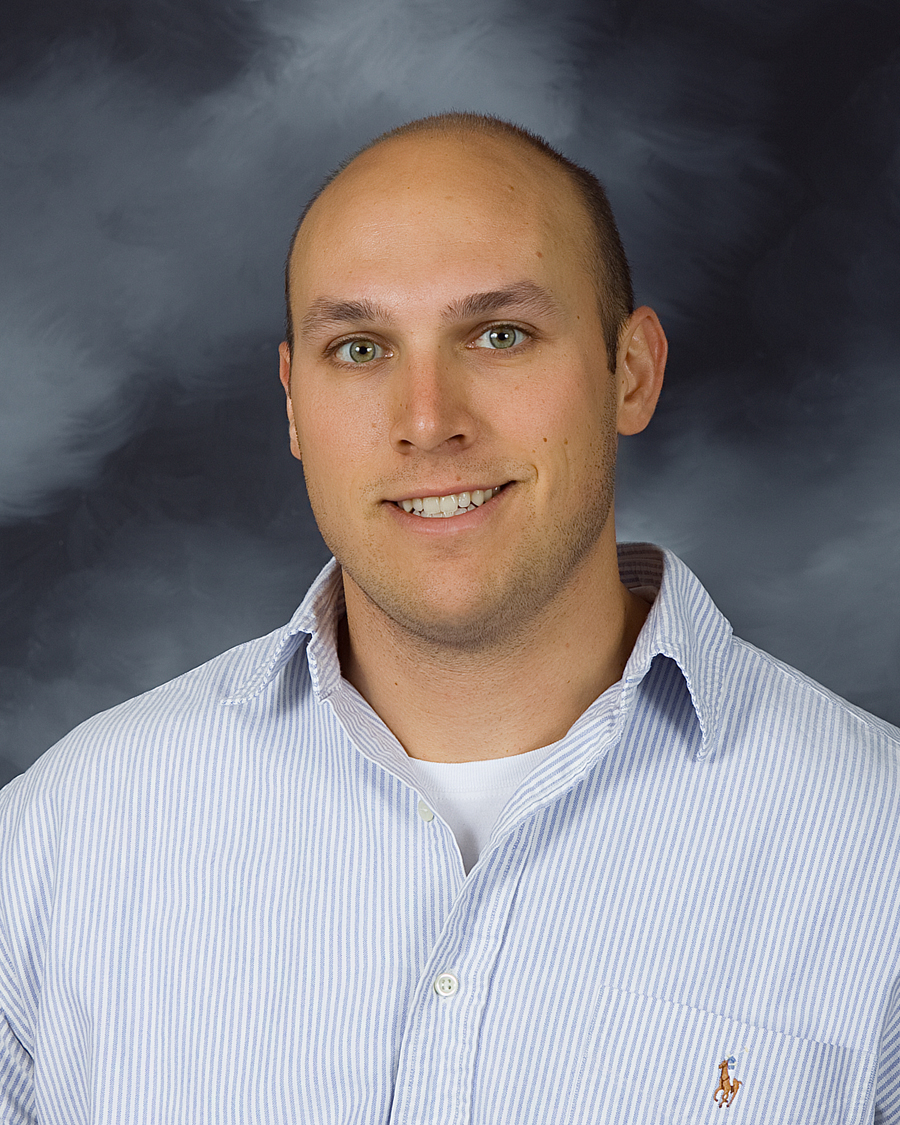 Erich Petushek
Assistant Professor, Michigan State University College of Human Medicine, Upper Peninsula Region
Research Associate, Northern Michigan University
petushek@msu.edu
Dr. Petushek was a National Science Foundation (NSF) Graduate Research Fellow and recipient of an NSF GROW fellowship for international collaboration (Oslo, Norway). He completed his postdoctoral training at the University of Huddersfield in the Applied Cognition & Cognitive Engineering Research Group in collaboration with the English Institute of Sport. His research specializations are in applied expertise, psychological measurement/modeling, implementation/dissemination, biomechanics, and injury/illness prevention. He is founder and lead scientist on the computerized injury prediction skill assessment and outreach project www.ACL-IQ.org. He holds professional certifications through the National Strength and Conditioning Association and USA-Weightlifting. He also has applied experience in Strength & Conditioning with Major League Baseball
Education/Credentials:
B.S. in Exercise Science - Marquette University, Milwaukee, WI
M.S. in Exercise Science - Northern Michigan University, Marquette, MI
Ph.D. in Applied Cognitive Science and Human Factors, Michigan Technological University, Houghton, MI
Postdoc in Applied Cognition and Cognitive Engineering, University of Huddersfield, Huddersfield, UK