Patient & Visitor Information
Access and Hours
Visiting hours are from 7 am – 7 pm.
The main entrance to the hospital is open from 5 am – 8 pm, Monday through Friday, and from 8 am – 8 pm Saturday and Sunday.
The Emergency Department entrance is open 24 hours a day, 7 days a week.
Visitor Recommendations
UPHS – Marquette will be allowing recommended visitation as follows:
Visiting hours are from 7 am – 7 pm.
Visiting hours in the Inpatient Behavioral Health Unit are Wednesdays from 6 - 7 pm; Saturdays and Sundays from 1 - 2 pm; and on holidays. Exceptions may be made to scheduled visiting hours by the Charge Nurse if extenuating circumstances warrant alternative times.
Two (2) well visitors at a time for Inpatients.
One (1) well visitor at a time for patients in the Emergency Department.
Two (2) well visitors for Pediatric patients.
Up to four (4) support persons for Family Birthing patients. Two (2) support persons for NICU patients.
Children under 14 require approval to visit hospital patients.
Please utilize alternative methods of communication, including technology, with patients as much as possible.
PLEASE NOTE | All special visitation circumstances must have prior approval.
---
Campus Map
View Campus Directory with Map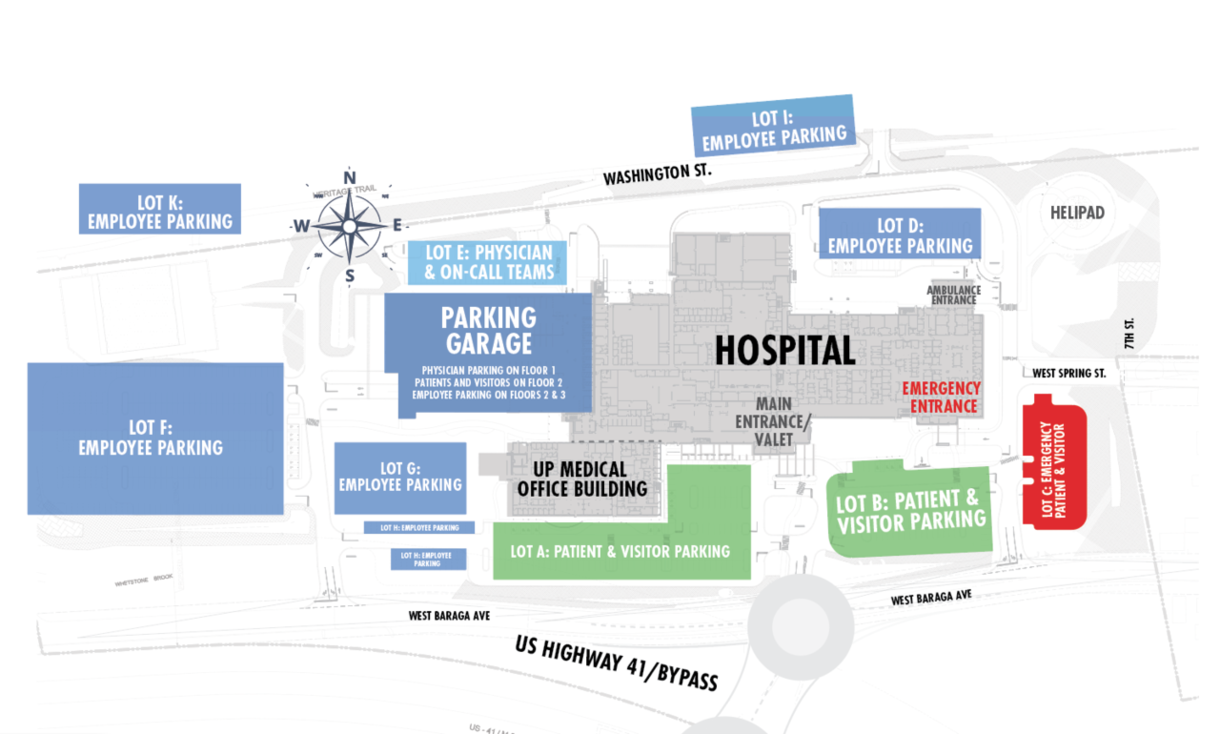 ---

Coffee for a Cause
Enjoy a coffee or specialty drink, packaged lunch options, sweet & savory treats, and more. Located on the first floor near the information desk at the main entrance.
Hours
Mon. - Thurs. | 6:30 am - 5 pm
Fri. | 6:30 am - 4 pm
Sat. - Sun. | 8:30 am - 12 pm
---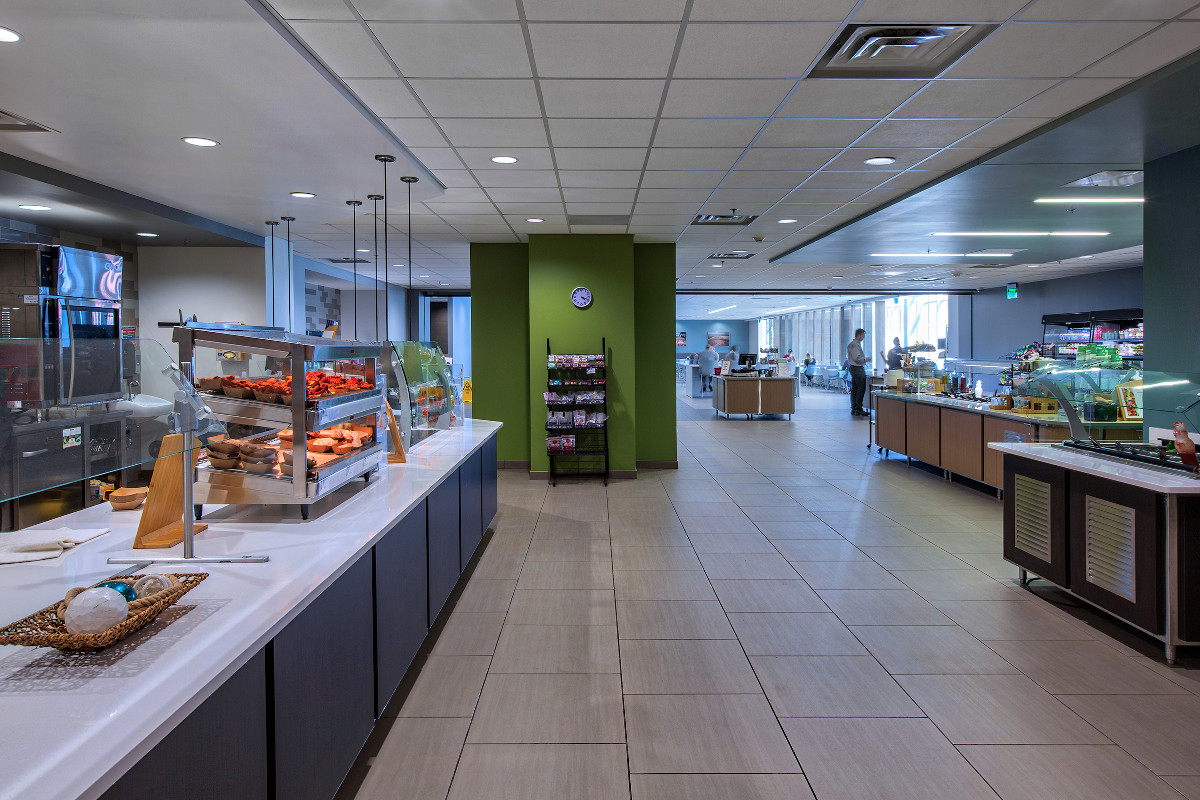 Bistro on Baraga
The Bistro on Baraga offers a wide range of rotating meal options, grab & go snacks, hot and cold beverages, and more. Located on the first floor.
---
Gift Well | Send Flowers & Gifts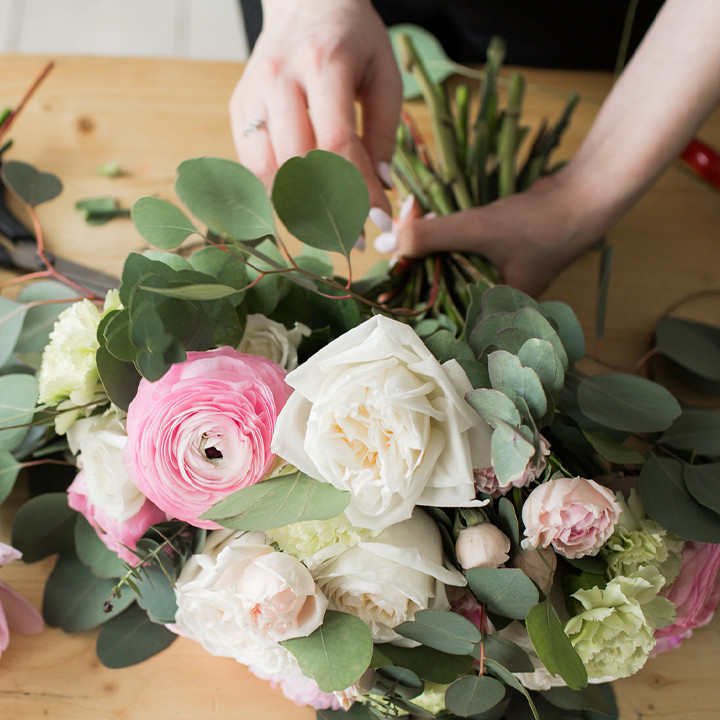 Order hospitality gifts online from the Gift Well. We deliver to patient rooms! Payments using Mastercard/Visa card or Discover card are accepted by phone. Order UP Health System attire, flowers, gifts, and more.
Hours
Monday - Friday: 9 am to 6 pm
Saturday: 12 to 4 pm
Phone: 906.449.3344