UP Health System - Marquette Heroes | Nicole Coleman, MS, AT, ATC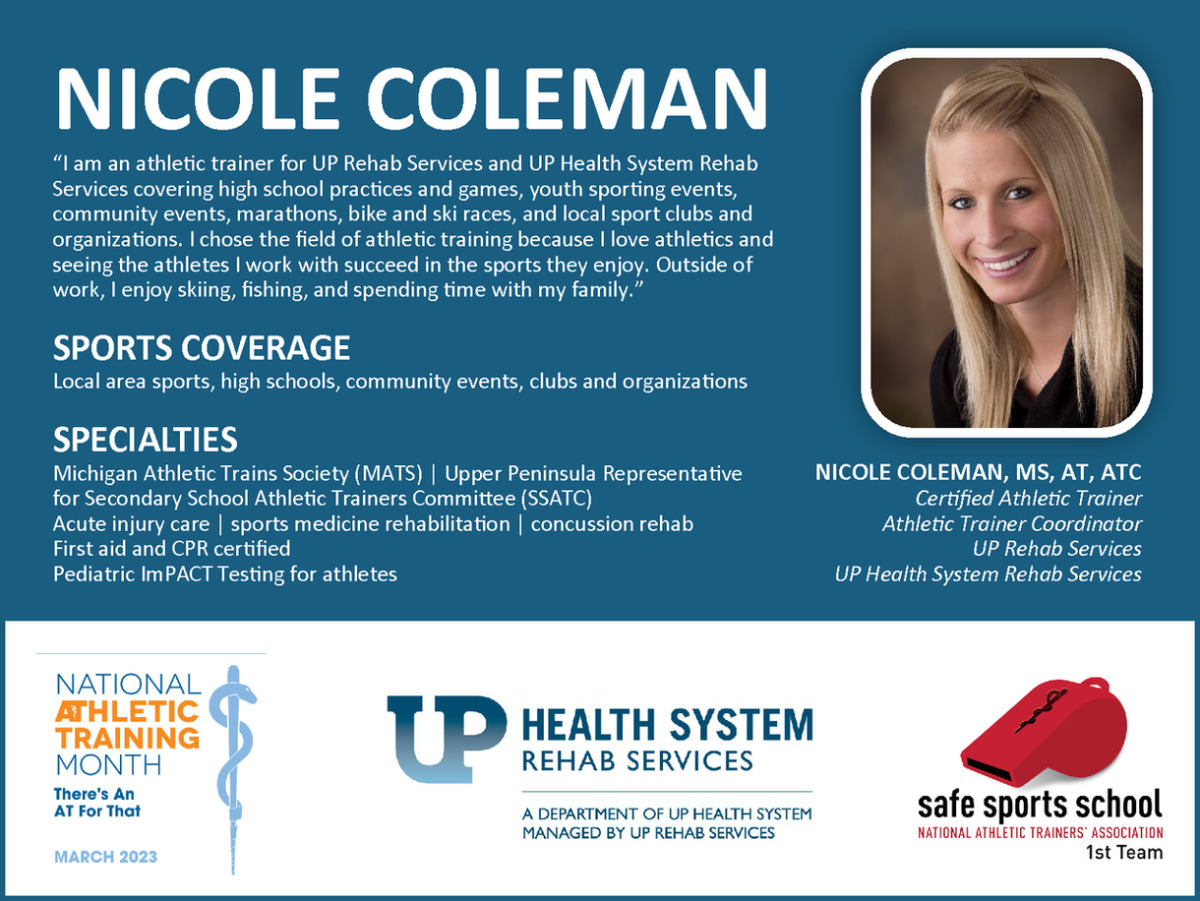 What is your role at UP Health System – Marquette?
I am a Certified Athletic Trainer and Supervisor for UP Rehab Services and UP Health System Rehab Services.
What was your inspiration for getting into healthcare?
I have always been the type of person to want help people. I knew I wanted to continue to do this in the medical field. Being an athletic trainer combined my love for athletics and my desire to help people.
What is a typical day like for you working in this field?
I work in the administrative office coordinating the schedules of our athletic trainers, ordering supplies, entering physicals, completing paperwork on our athletes, and communicating with our team of athletic trainers.
I also coordinate the Pediatric ImPACT concussion testing for a local youth organization, and I work directly with providers to better serve our patients.
How long have you been employed here? Have you always been in the same position?
I have been an athletic trainer for nine years and recently became the athletic training supervisor.
What are some of the significant changes you have experienced in this position?
Transitioning into the athletic training supervisor was a significant change in my career. During the pandemic, it was a struggle for the athletes and the teams when COVID would cancel a practice or a game.
What are some of your interests outside of work? What is your favorite local gem?
My interests outside of work are spending time with my family, going to the beach, fishing, hiking, and attending sporting events. My favorite local gem would be Sugarloaf!
What do you enjoy most about working at UPHS – Marquette?
My amazing team of athletic trainers — we couldn't provide the great care we do without each and every one of our athletic trainers.
Read All Posts