UP Health System – Bell Welcomes Mollie Pruett, PA-C, to the Family Medicine Staff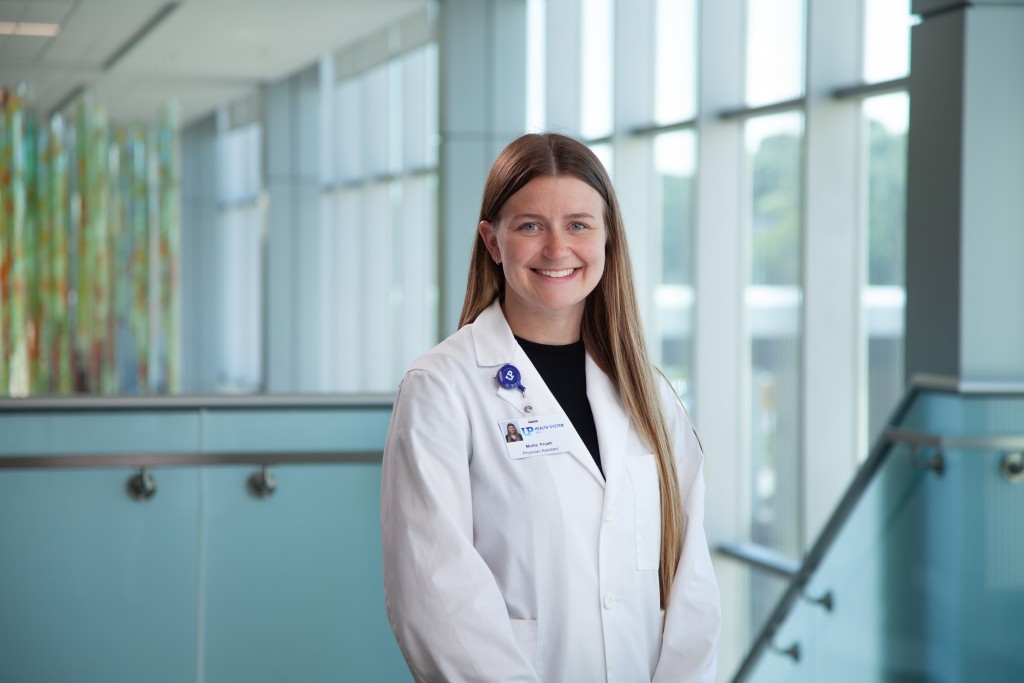 UP Health System – Bell is pleased to welcome Mollie Pruett, board-certified Physician Assistant, to the Family Medicine staff. Mollie earned her Bachelor of Science in biomedical science from Grand Valley State University and later completed her physician assistant training at Midwestern University. Mollie will focus on treating patients with high blood pressure, heart disease, arthritis, breathing issues, routine screenings and physicals, chronic diseases, mental health conditions, and more.
Mollie strongly believes in patient-centered healthcare. "My goal is to provide the best possible care that I can for my patients, while also ensuring it aligns with their goals and values," said Mollie. When considering joining the UPHS – Bell team, Mollie was drawn by the outstanding leadership, positive work environment, and supportive staff.
Mollie was born and raised in the Upper Peninsula and is proud to call Marquette County home once again. "After completing my medical training, I knew I wanted to return home and give back to my community," said Mollie. Outside of work, she enjoys hiking, spending time with family and friends, playing tennis, and snowshoeing.
Mollie Pruett, PA-C, joins the Family Medicine staff at UP Health System – Bell located at 901 Lakeshore Drive, Ishpeming, MI. To schedule an appointment or to learn more about Family Medicine services at UP Health System – Bell, call 906.486.4431 or visit UPHealthSystem.com
Read All Posts