UPHS – Marquette Heroes | Robert and Barbara Grove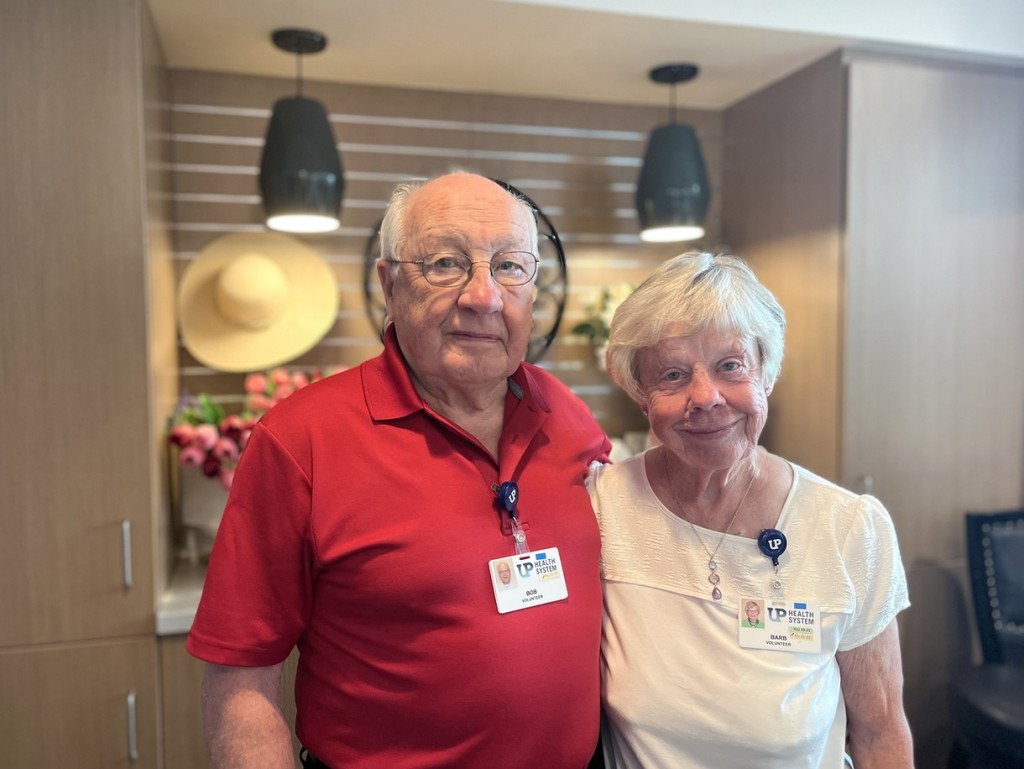 What is your role at UPHS – Marquette?
We both serve as Volunteers in the Gift Well at UP Health System – Marquette.
What was your inspiration for getting into healthcare?
Barbara: Before I retired from my teaching career, a coworker volunteered at the hospital and recommended it, and here we are today.
Robert: My wife had been volunteering for years, and inspired me to join as well.
What's a typical day like for you? What is it like working in this field?
Barbara: We assist customers, helping them find what they need in the Gift Well. We have many nice gifts to choose from, so there's something for everyone here. I find the work very rewarding.
How long have you been employed here? Have you always been in the same position?
Barbara: I have been volunteering in the Gift Well for 30 years.
Robert: I have been volunteering for 10 years, also in the Gift Well.
What are some of the big changes you have experienced in this position?
Barbara: I've seen many changes as the gift shop grew and evolved. At first, we focused on fresh flowers, candy, and small gifts. Today, we offer a lot more items, but we still have a nice selection of beautiful flowers.
Robert: The move to the new hospital was definitely a big change.
What are some of your interests outside of work? What is your favorite local gem?
Barbara: Outside of volunteering, I enjoy biking and logging my miles — each summer I try to outdo the previous year's total.
Robert: We both like to keep active, and spend as much time with family as we can.
Barbara and Robert's 60th wedding anniversary is coming up on August 4, and so their family is looking forward to celebrating this wonderful milestone.
What do you enjoy most about working at UPHS – Marquette?
Barbara: Everyone is so friendly, and it's rewarding to make them all feel welcome.
Robert: I enjoy being helpful and giving back to the community.
Read All Posts