One Mom, Two Bell Babies: Emma and Her Birth Story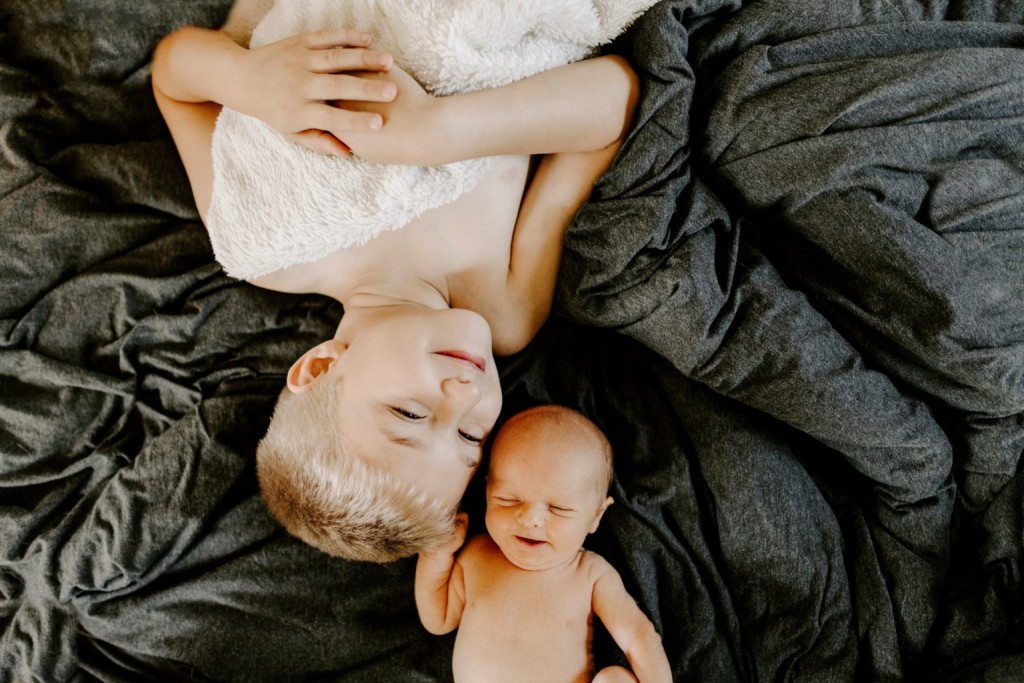 Emma Lindemann's Bell Babies: Ayden, who will be 8 in December, and Emmett, born August 1, 2020.
When Emma Lindemann was pregnant with her first child, she had many relatives and friends recommend UP Health System – Bell for various health needs, including to deliver her baby. As a student at Northern Michigan University and a resident of L'Anse, UPHS – Bell seemed like a convenient midway point. Not only was Emma impressed by the quality care of the OB/GYN team, but she also decided to have her second child at UPHS – Bell seven years later.
"Something that made me want to return to UPHS – Bell was during my first birth experience, I was overdue and thought we were having a girl, but we ended up having a boy on Christmas Eve," Emma said. "Dr. Menge came in on Christmas Day shortly after giving birth to her own son so she could give us some baby clothes because we only came with the pink outfit that I had come home in as a newborn."
Kelly Menge, DO, is an Obstetrics and Gynecology provider at UPHS – Bell and attended Michigan State University College of Osteopathic Medicine. Dr. Menge is a UP native and enjoys helping members of the community through different stages of life.
"The most rewarding part of my job is getting to be there for those intimate moments of having your baby and feeling like I made a difference in their health for the better," Dr. Menge said.
After the experience she had with Dr. Menge and the OB/GYN team, Emma knew that she would be returning to deliver her second child at UPHS – Bell. Although her first pregnancy went smoothly, her second pregnancy would prove to have its own set of challenges.
"It was a very smooth pregnancy until around 35 weeks when he was breech for a while," said Emma. "After attempting helpful techniques from alternative medicine specialists and doula specialists outside of Bell, we were able to get him to properly flip by the morning we were scheduled for an external cephalic version at the Bell Birthing Suites. The team sent us home to wait for labor to occur naturally again."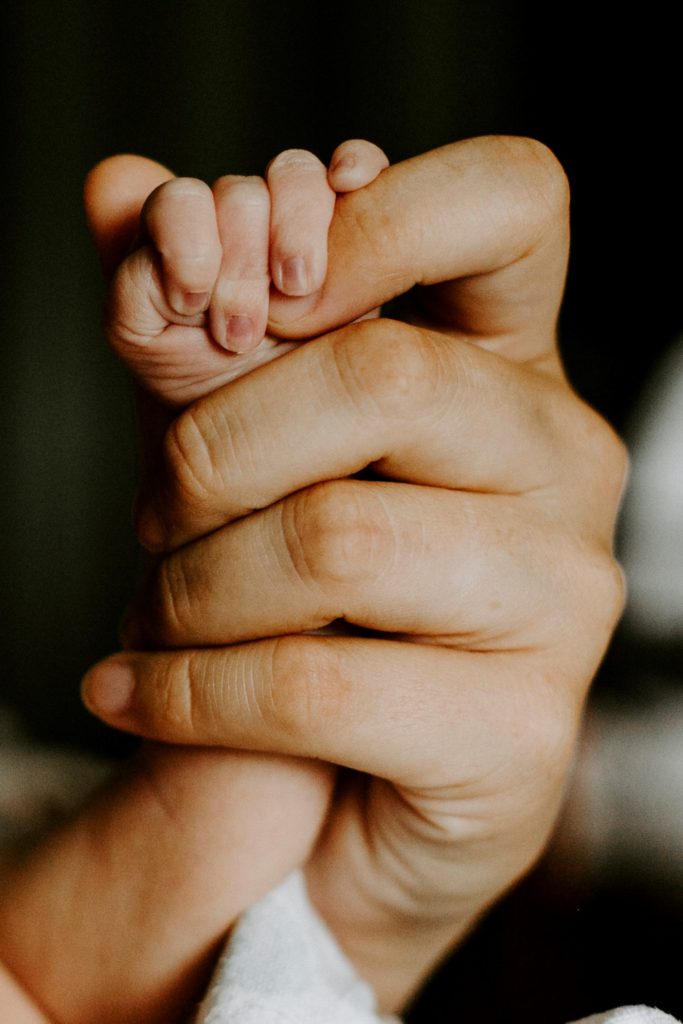 After Emma's baby was no longer in a breech position, she was excited to move forward with the natural birth she had hoped for. Unfortunately, after Emma was settled on a vaginal birth, she developed a condition called cholestasis. Cholestasis impairs the functioning of the liver, resulting in a buildup of bile – a fluid produced in the liver to digest fats – in the blood. For babies, elevated bile levels can become toxic and cause complications if left untreated.
The OB/GYN team induced Emma on July 30, 2020. Due to the breech position her baby had been in, Emma wasn't having much luck progressing during labor because he had not dropped far enough in her pelvis.
"I stayed overnight for two nights and tried different things, but basically my body wasn't ready to give birth because of the cholestasis," she said.
After two days in the hospital, Dr. Menge and the OB/GYN team scheduled Emma for a cesarean section on August 1.
"I was trying to avoid having a c-section, but they were amazing at making me feel at ease and made sure there were no surprises. They helped me feel well aware and educated on what I would be experiencing," Emma said. "I was anxious about the anesthesia, but they did an amazing job helping me calm down. Having no previous history of surgery, the c-section went much better than I ever could have imagined."
On August 1, Emma's son, Emmett, was born.
"They didn't insist that we attempt a c-section at first, they were exemplary in listening to our wishes; we felt heard," she said. "Our feelings and thoughts about what we wanted were always taken into consideration."
Although Emmett's birth didn't go exactly as she had planned, she was still impressed with the quality care she received throughout the entire process by the healthcare staff at UPHS – Bell.
"Everyone was incredibly kind and ready to explain what they were doing. I was blown away with the kindness of the staff in its entirety; the doctors, nurses, cleaning staff, cooking staff, and all else who came into our room," she said. "We're closer to other hospitals, but we do not mind the drive. We really do love the staff here."
Emma is a full time photographer and photographs weddings, families, and graduating seniors. She enjoys spending time with her husband, Dustin, and two sons, Ayden, who will be 8 in December, and Emmett, who is now two months old.
"If I have another child, I will definitely deliver at UPHS – Bell again. I have quite a few friends expecting, and almost everyone asks if I recommend Bell, and I always tell them yes," Emma said.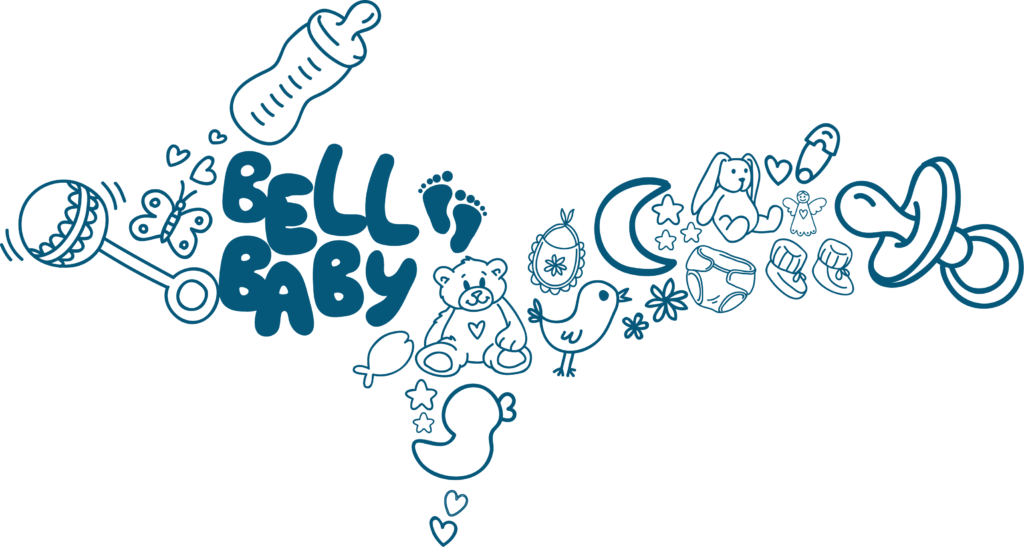 The Women's Health team at UP Health System – Bell is here to help women at all different phases of life. Whether you're looking for yearly exams and preventive screenings, experiencing menstrual issues, expecting a child, or undergoing menopause, they're here to help provide personalized care for each patient. To learn more or to make an appointment, call 906.485.2665 or visit our Women's Health page.
Read All Posts