After a person receives the diagnosis of breast cancer, everyday life comes to a standstill. It is a life-changing experience. The Breast Cancer Team at UP Health System helps our patients through every step of their journey.
Our multidisciplinary team consists of medical oncologists, radiation oncologists, surgeons, radiologists, plastic/reconstructive surgeons, pathologists, a genetic counselor, health psychologists, physical therapists, psychological services, clinical trials nurses, a dedicated breast imaging nurse, and a breast cancer patient navigator.
Next Steps
Schedule Your Mammogram
Talk to your primary care provider about scheduling a mammogram.
Learn More
Find a Doctor
Use our online directory to find a primary care doctor or breast specialist.
Search Doctors
Quality Breast Cancer Diagnosis & Treatment, Close to Home
The Breast Center offers ACR-accredited mammography, breast ultrasound and ultrasound-guided biopsy, stereotactic breast biopsy, breast MRI, MRI-guided breast biopsy and Lymphoscintigraphy.
Providers in the Breast Center are trained to detect the slightest abnormalities in breast imaging. A trained eye increases the survival rates when paired with innovative breast-imaging equipment.
The breast imaging services at UP Health System are fully accredited by the ACR. Peer-review evaluations, conducted in each breast imaging modality by board-certified physicians and medical physicists who are experts in the field, have determined that our facility has achieved high practice standards in image quality, personnel qualifications, facility equipment, quality control procedures, and quality assurance programs.
Locations
---
Accreditations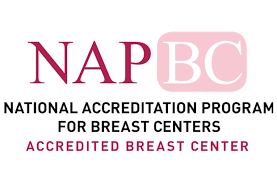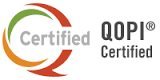 ---