Expect the Unexpected | Allison's Story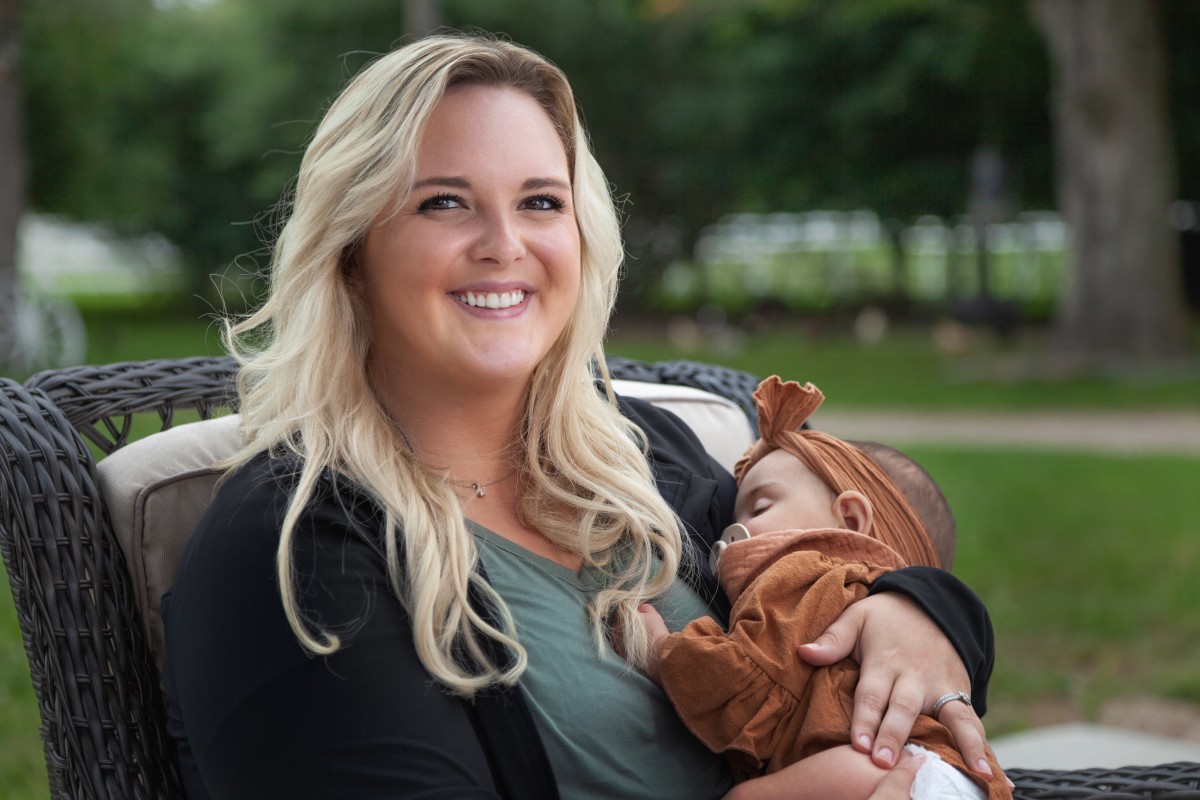 Allison and her husband were over-the-moon excited to welcome their baby girl, Lilah, into the world. After struggling with some challenges throughout the pregnancy, they were looking forward to meeting their baby girl and becoming new parents.
When the moment arrived, the family was in complete bliss and awe of her. Lilah was finally here. Then, suddenly, the energy in the room changed.
Lilah started making noises like she was struggling to breathe. The medical team quickly identified the newborn had collapsed lungs on both the right and left sides. Instead of enjoying those first precious moments with her, she was headed down the hall to the Neonatal Intensive Care Unit (NICU) at UP Health System – Marquette.
Eight months later, Lilah is healthy and thriving. "She has a set of lungs on her now. You would have never known something happened to her. I didn't count on my daughter having collapsed lungs, but I did count on the NICU at UP Health System – Marquette to see us through."
Click the video link to watch their story.
The Neonatal Intensive Care Unit (NICU) at UP Health System – Marquette is the region's only intensive care unit specializing in the care of ill or premature newborn infants. Our NICU is staffed by expert neonatologists, nurse practitioners, nurses, and medical professionals who are trained in the life-saving care of newborns.
Our compassionate staff goes above and beyond to ensure that you and your child are comfortable. Your newborn may be placed in an incubator, to create conditions that mimic a mother's womb. This ensures an optimal growth environment for a prematurely born child. The incubator balances just the right amount of heat, humidity, and in some cases, oxygen, depending on your newborn's needs.
Read All Posts