UPHS – Portage Heroes | Tamar Gagnon, RN, BSN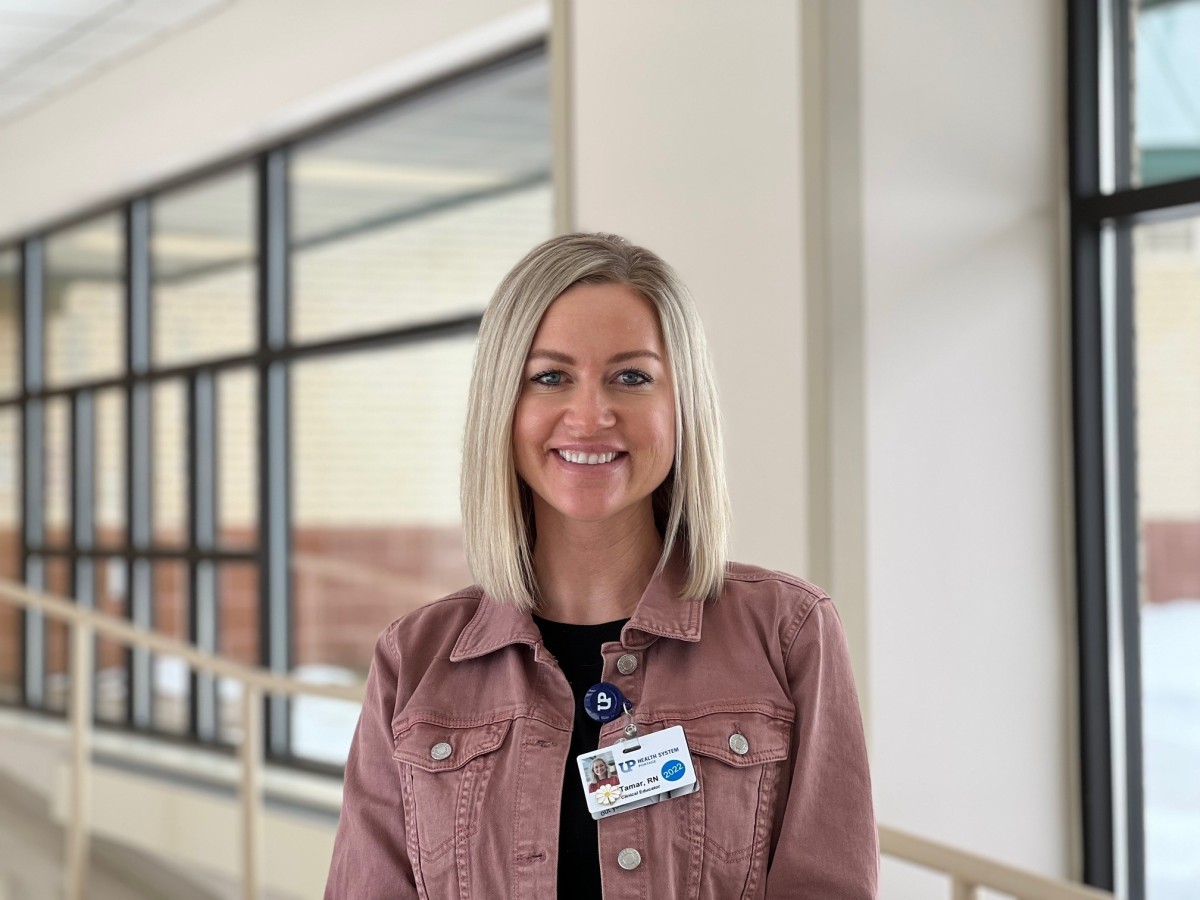 What is your role at UPHS – Portage?
I am a Clinical Educator and a Registered Nurse in the Emergency Department at UP Health System – Portage.
What was your inspiration for getting into healthcare?
I have always wanted to be a nurse, and I knew that since kindergarten.
What's a typical day look like for you?
As a clinical educator, I am involved in various initiatives and collaborations for process improvements and education. I am part of the onboarding of new clinical staff as well as coordinating annual education for some of the departments in the hospital. I also get the opportunity to stay hands-on with patient care by still working in the Emergency Department.
How long have you been employed here? Have you always been in the same position?
I have been with UPHS – Portage for 10 years. I started on the med/surg floor, then worked a little bit with home health, but have primarily been in the Emergency Department throughout my nursing career. However, most recently I have moved to the Clinical Educator role.
What are some of the big changes you have experienced in this position?
The biggest change about this position is being able to work behind the scenes to improve patient care.
What are some of your interests outside of work? What is your favorite local gem?
Some of my interests outside of work include anything with my husband and our two kids. As a family, we enjoy camping. My favorite local gem is Agate Beach and Steep & Brew coffee.
What do you enjoy most about working at UPHS – Portage?
What I enjoy most about Portage, is my coworkers. The positive working environment makes even the hardest days bearable!
Read All Posts