UPHS – Portage Heroes | Cathy Paul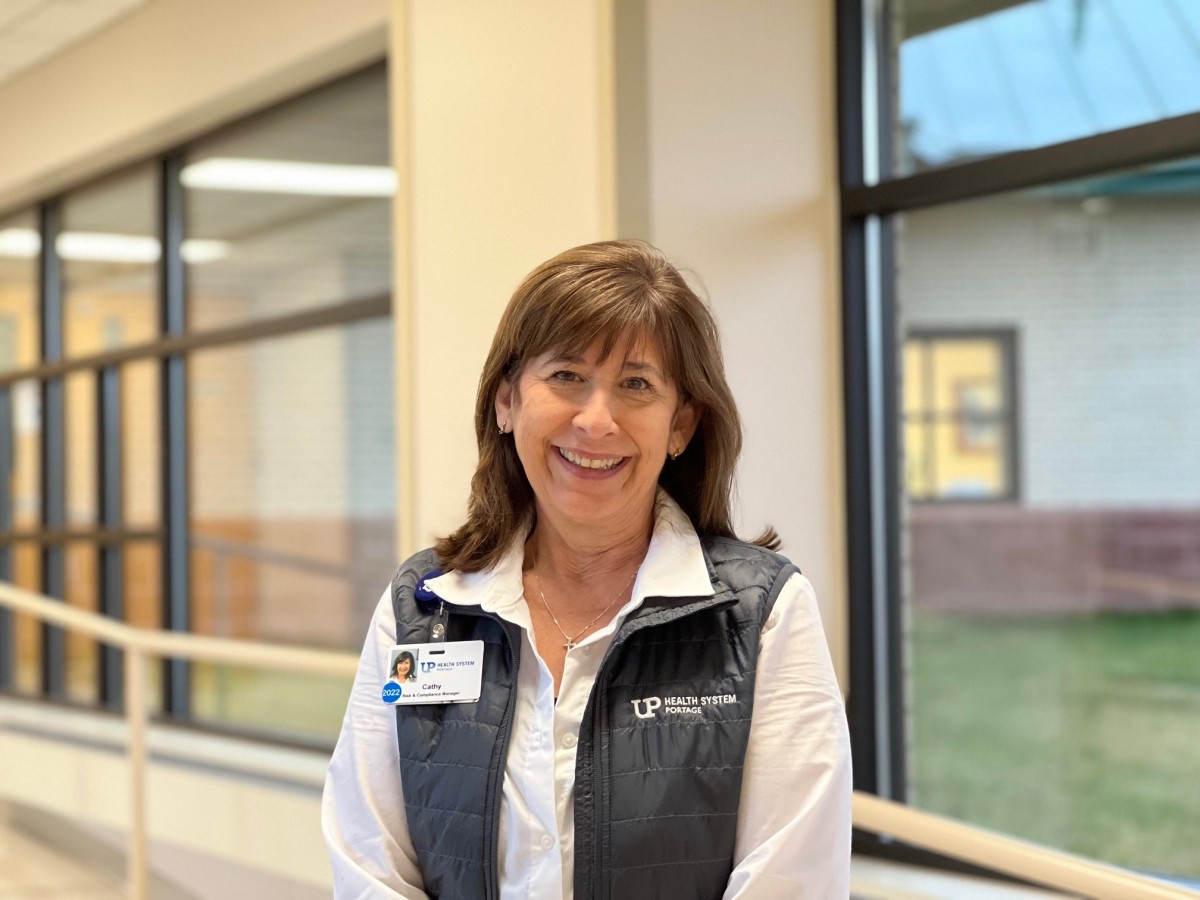 What is your role at UPHS – Portage?
I work with Risk and Compliance but also am the Patient Advocate and Facility Privacy Officer at UP Health System – Portage.
What was your inspiration for getting into healthcare?
Interacting with such kind people while my family was dealing with some very serious illnesses is what motivated me to pursue a career in healthcare.
What's a typical day like for you?
There are not many typical days working in this area. I work with individuals to collectively contribute to high-quality patient care and I really enjoy that. As the Privacy Officer, I work on behalf of our patients to keep their protected health information private.
How long have you been employed here?
I have been at Portage for 10 years and this is my first year in Risk and Compliance.
What are some of the big changes you have experienced in this position?
The pace of my day — having to watch the big picture, but keeping an eye on so many details at the same time is a big change.
What are some of your interests outside of work? Where is your favorite local gem?
I enjoy anything outside — boating, working in my garden, and hanging out at the campfire. Lastly, driving to beautiful Oskar Bay — is a slice of paradise. My favorite local gem is boating to Dreamland — with a name like that, it's hard not to love.
What do you enjoy most about working at UPHS – Portage?
Without any hesitation, the people are the best part of working at Portage. Good UP, Midwestern folks both here and within the community.
Read All Posts