UPHS – Marquette Heroes | Valerie Fraser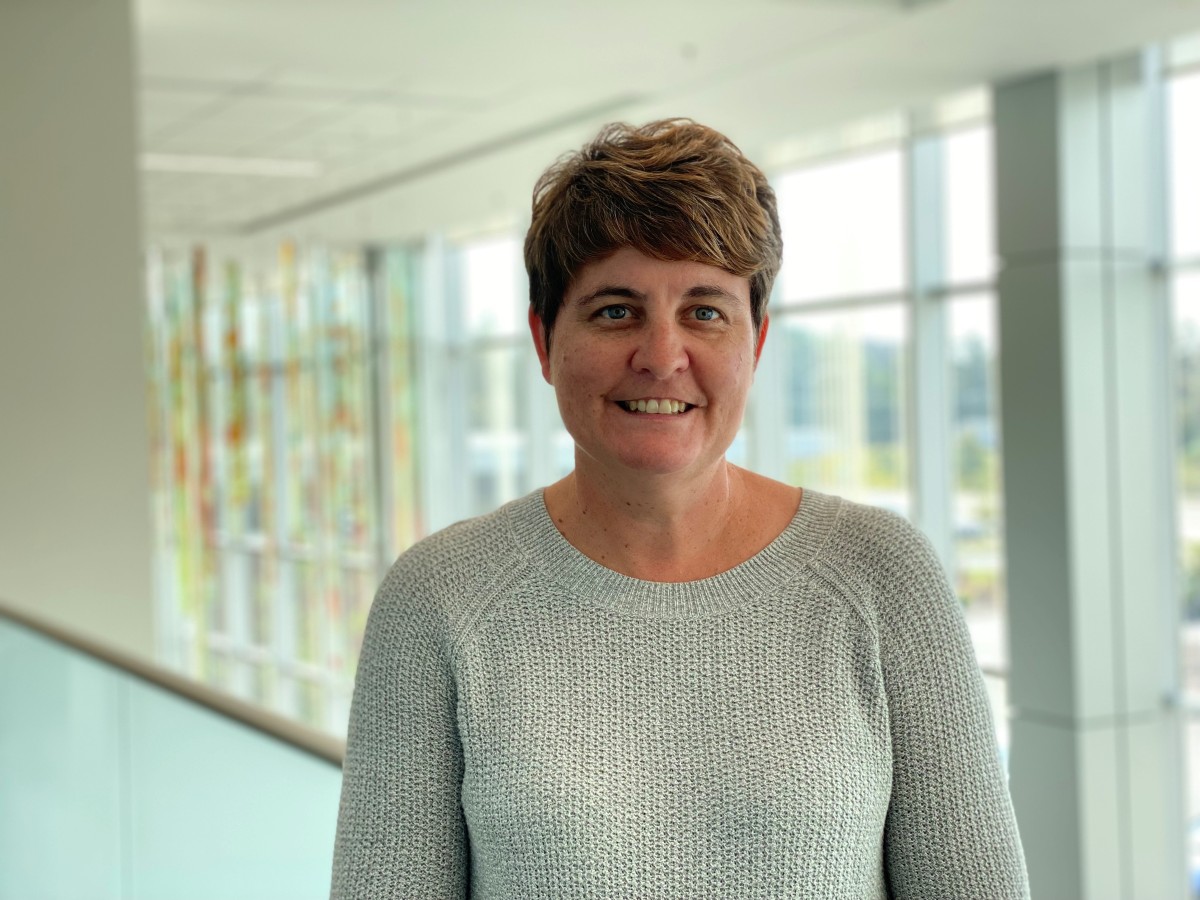 What is your role at UPHS – Marquette?
I am the Clinic Supervisor in the Pediatric Specialists office at UP Health System – Marquette.
What was your inspiration for getting into healthcare?
I always wanted to do something in the medical field, but I wasn't sure what I wanted to do. When I saw an opening at a Pediatric office I thought it would be fun working with children every day. My five-year plan was to start at the office and continue my schooling to become a nurse. I soon found out that I enjoyed working in the front office and put my education on hold.
What's a typical day like for you? What is it like working in this field?
I work in a pediatric office! So working with kids, there isn't a typical day! Every day there are new challenges — from managing daily operations, to ensuring the staff is up-to-date on any changes throughout the day, and answering any staff questions that may arise.
How long have you been employed here? Have you always been in the same position?
I started in the pediatric office in 1998 when it was Pediatrics and Adolescent Health Care. In November 1998, Marquette General Hospital took over the practice. I started out as a receptionist in 2002, and then I became a supervisor.
What are some of the significant changes you have experienced in this position?
Moving from the paper system to transitioning to an electronic medical system (EMR) in 2011.
What are some of your interests outside of work? What is your favorite local gem?
Spending time with my family. Camping, hunting, skiing, traveling. To pick a local gem — I would say being outside in the summer and fall enjoying the beauty around us.
What do you enjoy most about working at UPHS – Marquette?
I enjoy watching the children grow from their first visit as a newborn to their teenage years! I also work with some pretty amazing pediatricians, and I have a great team of clerical and clinical staff.
Read All Posts