UPHS – Marquette Heroes | Lily Kerry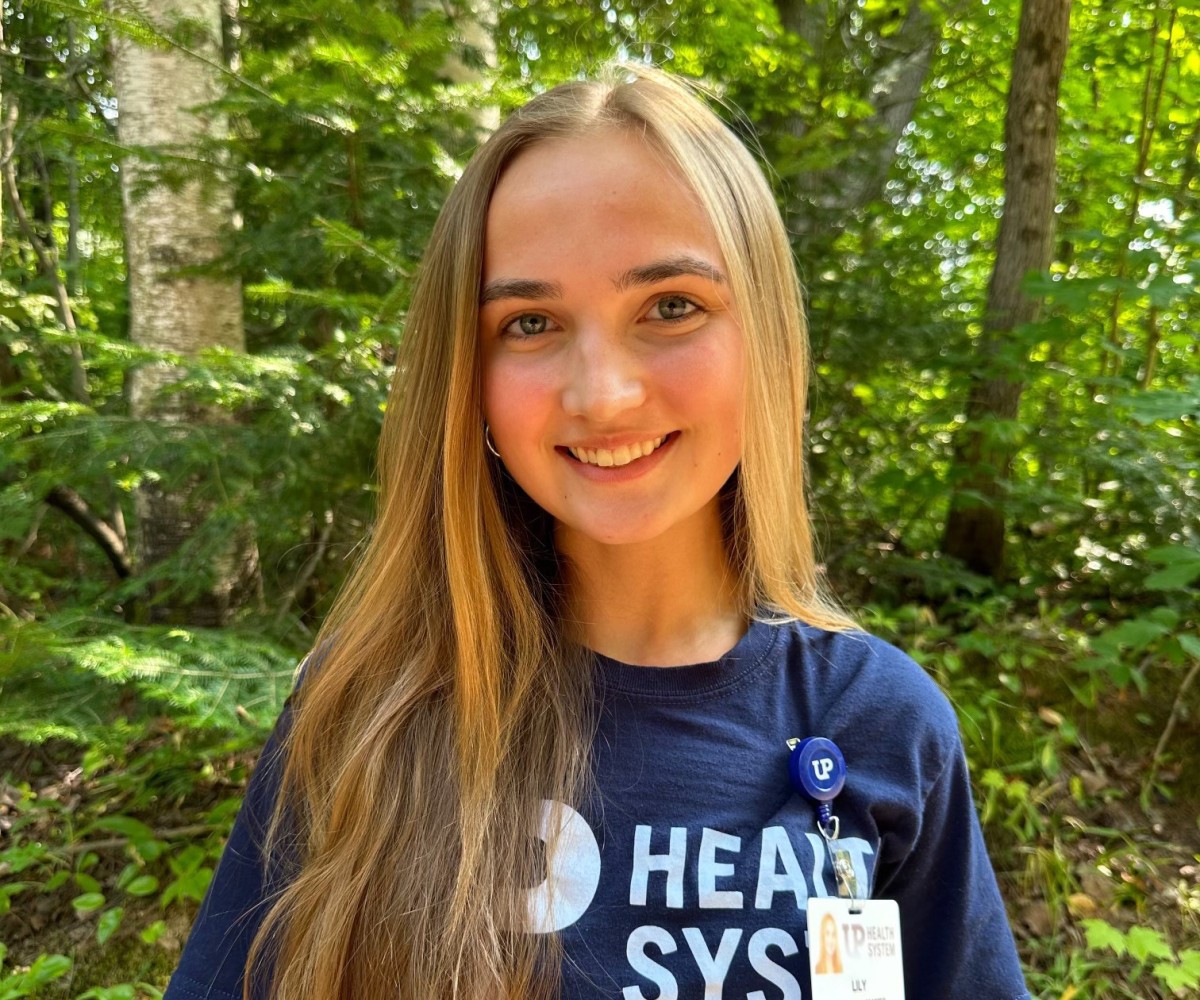 What is your role at UPHS?
I am a Patient Transporter at UP Health System – Marquette.
What was your inspiration for getting into healthcare?
My grandfather worked here as a physical therapist for several years and he enjoyed the process of helping people get back on their feet. I always admired that and this inspired me to get into healthcare. I started in patient transport and it made me realize I love helping others and I might be going to school for occupational or physical therapy.
What's a typical day like for you? What is it like working in this field?
There isn't a typical day in patient transport. We are always on the go transporting patients around the hospital and connecting with others.
How long have you been employed here? Have you always been in the same position?
I have been employed here for almost a year now.
What are some of the big changes you have experienced in this position?
Working at UP Health System has given me confidence that I am exactly where I need to be to pursue my career in healthcare.
What are some of your interests outside of work? What is your favorite local gem?
I like going to the gym, playing pick-up basketball, beach volleyball, hiking, traveling, and spending time with my family and friends.
What do you enjoy most about working at UPHS – Marquette?
I enjoy our transport team and the teamwork and camaraderie we have as a group—we all get along very well.
Read All Posts