UPHS – Marquette Heroes | Jason Hausmann, RPSGT, RST, REEGT, CNIM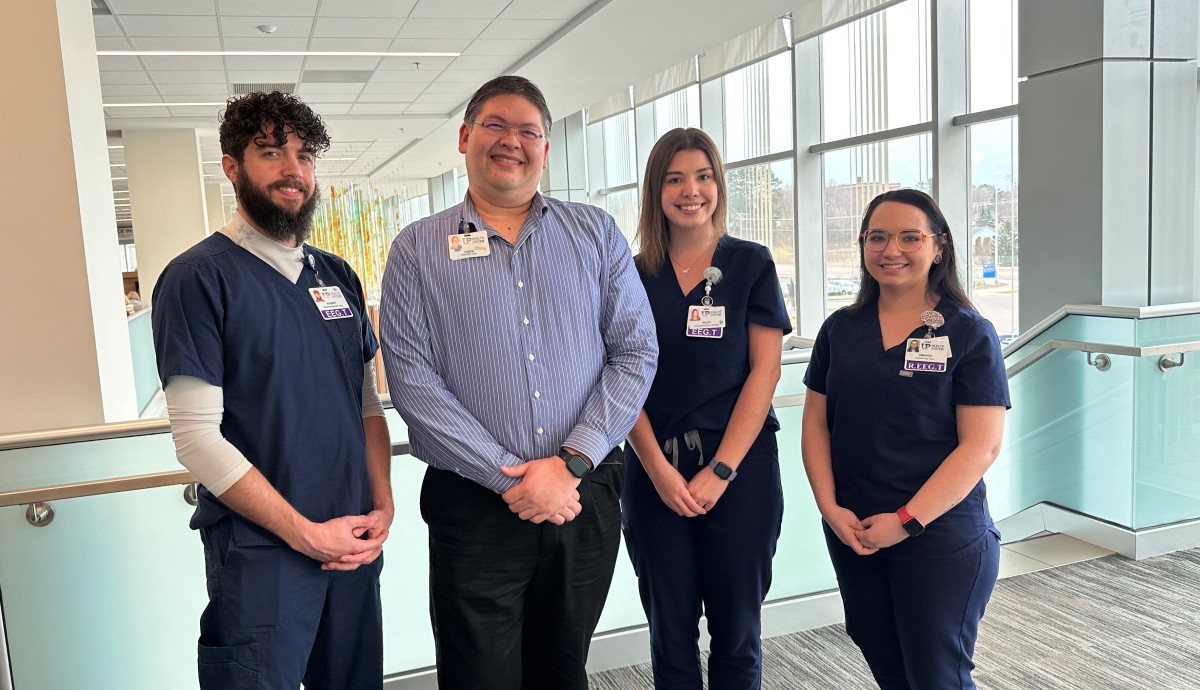 What is your role at UP Health System – Marquette?
I am the Manager of the Neurophysiology and Sleep Lab at UP Health System – Marquette.
What was your inspiration for getting into healthcare?
Making a difference and caring for people in our local community.
What is a typical day like for you working in this field?
My day can vary greatly each day — from managing the day-to-day activities of the Neurophysiology department, training and educating my staff, to providing care for patients in the EEG lab, NICU, ICU, and OR. It can vary from diagnosing or treating a patient with sleep apnea, identifying seizures, and monitoring nerve activity during spinal cord surgery, to providing brain mapping on an awake patient during a craniotomy. It is never boring and highly fulfilling daily.
How long have you been employed here? Have you always been in the same position?
Have you always been in the same position? I just celebrated my 20 years at UP Health System – Marquette on March 24, and I have been in my current position for 15 years.
What are some of the significant changes you have experienced in this position?
Transitioning to a new generation of Neurodiagnostic Technologists. Having an opportunity to instruct and retool the department to meet the future needs of our hospital and community.
What are some of your interests outside of work?
What is your favorite local gem? I enjoy the peacefulness of nature being able to unplug at camp and fishing, with my family, friends, and dogs.
What do you enjoy most about working at UPHS–Marquette?
Working with my team — they are a great, enthusiastic, fun group that provides exceptional quality care to the patients at our hospital.
Read All Posts