UPHS – Marquette Heroes | Amy Jo Kaiser, LPN, BSBA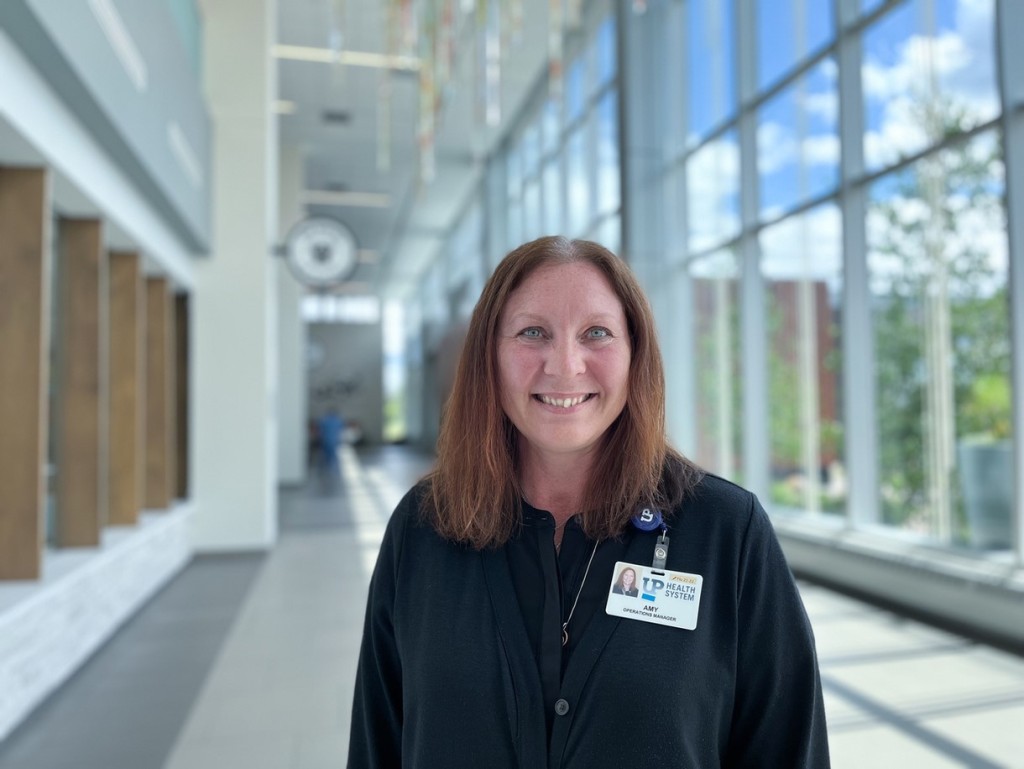 What is your role at UPHS – Marquette?
I am the Operations Manager for UP Health System – Marquette | Family Medicine, the Family Medicine Residency, and the UP Health System - Trenary clinic.
What was your inspiration for getting into healthcare?
Family. My grandmother, aunt, and cousin were or are still nurses. My family went through a tragic event and watching the care that was provided to our loved one was very inspiring. After raising my children for seven years, it was time to decide what to do with the next chapter in my life, and I decided to join the healthcare field.
What's a typical day like for you? What is it like working in this field?
I do not have a typical day. Every day creates new challenges and tasks that need to be completed. It could be anything from the daily operations of the clinic to helping the nursing staff on the floor.
How long have you been employed here? Have you always been in the same position?
I have been employed at UP Health System since 2008. I started my career in the Family Medicine clinic as a Licensed Practical Nurse (LPN). In 2014, I joined Clinic Quality Management as the Patient-Centered Medical Home (PCMH) Coordinator. In 2019, I came back to Family Medicine as the Operations Manager.
What are some of the big changes you have experienced in this position?
Navigating the clinic through the COVID-19 pandemic brought many changes, but ensuring our patients have safe access to their care has remained our primary focus. We've increased the space in our waiting room, updated PPE requirements, tested patients, and have increased access to telehealth. We also switched to a new Electronic Medical Record (EMR) system, which has introduced a new workflow for our clinic.
What are some of your interests outside of work? What is your favorite local gem?
I love spending time with my family and our first grandchild — she is such a blessing. My favorite place is our family camp. That's what I would call my "happy place!"
What do you enjoy most about working at UPHS – Marquette?
The group of people I get to call my coworkers. Our staff and providers are the best.
We all have our challenges, but we each work as a team to provide the best patient care that we can. Family Medicine is just that — a family! And I am proud to be a member of that family.
Read All Posts