UPHS – Marquette Heroes | Joy Benz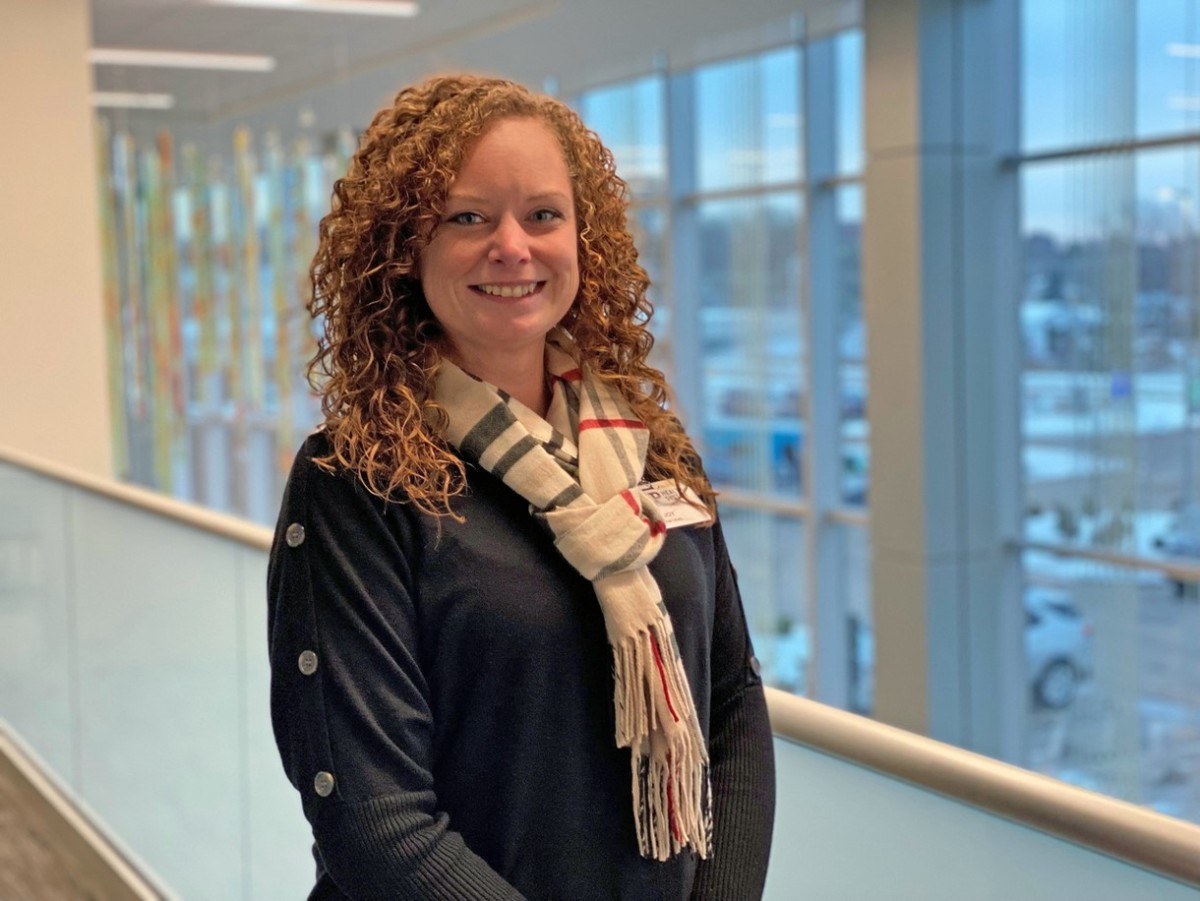 What is your role at UPHS – Marquette?
I am the Health Information Management (HIM) Lead at UP Health System – Marquette.
What was your inspiration for getting into healthcare?
When I decided to go back to school, I wanted to go into a career that made a difference for people. I may not work directly with patients and their care, but the behind-the-scenes work HIM does keeps the wheels turning long after our patients have been discharged. It has given me purpose and makes a difference to the patients we serve.
What's a typical day like for you? What is it like working in this field?
I start my day at 5:30 am each morning—I am the first to arrive for our department. I run several reports and round on clinical units to pick up discharged patient records to be scanned into the electronic medical record (EMR). I troubleshoot concerns that arise daily and am the point person for scanning documents into a patient's record. Each day is different in HIM—I don't think I have had a repeat day once. From getting paper documents scanned into the EMR, completing birth certificates for newborns, and reviewing records for compliance, each day brings on new tasks to be completed.
How long have you been employed here? Have you always been in the same position?
I have been with UPHS – Marquette for about 10 years. I was hired as a unit clerk with the Outpatient Cardiac Unit. Once I completed college with a Health Information Processing degree, I applied for a clerk position with HIM. After transitions and changes, I took on additional responsibilities that helped me land my current role as HIM Lead.
What are some of the significant changes you have experienced in this position?
Over the past year or so we have had several retirements in our department. We almost have a brand new team in HIM. As the HIM Lead, I have been training our fresh new faces with the knowledge and skills needed to help them be successful in their roles.
What are some of your interests outside of work? What is your favorite local gem?
I love to travel. I take a yearly trip to somewhere warm during the winter months. In the summer, my family goes camping around the Upper Peninsula.
What do you enjoy most about working at UPHS – Marquette?
I enjoy the people I work for. My direct leadership is amazing and I feel appreciated and valued in my role.
Read All Posts