UPHS – Portage Heroes | Kristin Gipp, Phlebotomist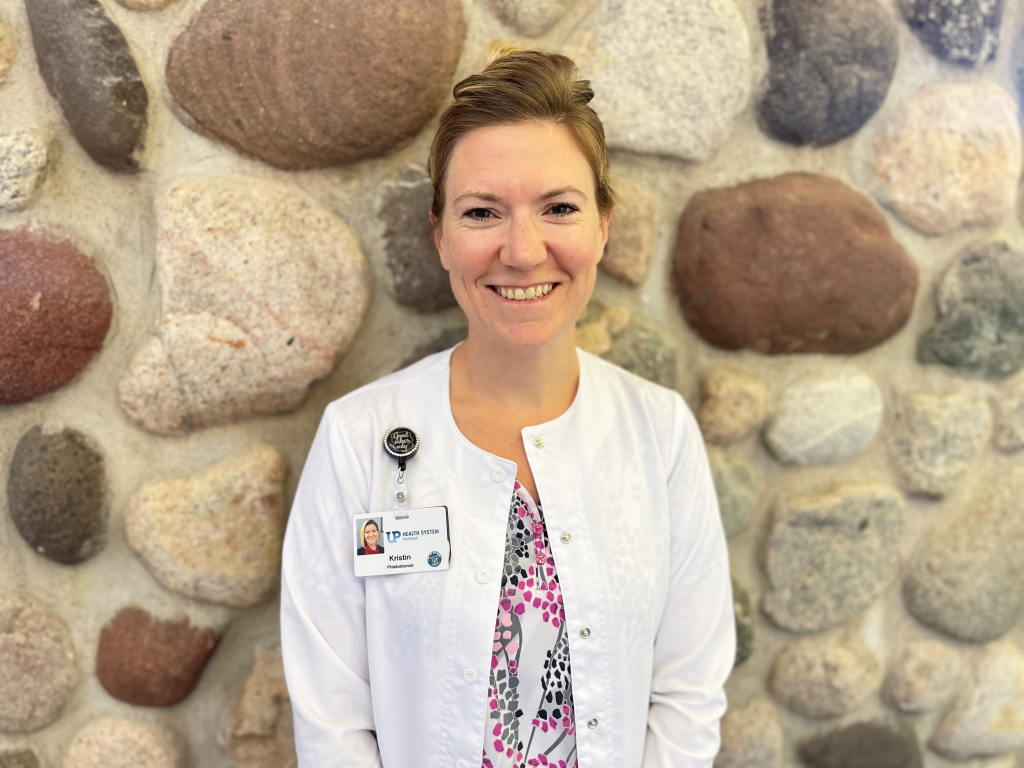 What is your role at UPHS – Portage?
My role here at UP Health System – Portage is to draw blood, receive and enter orders into our systems, and assist our patients and staff with anything they need.
What was your inspiration for getting into healthcare?
I knew from a very young age that healthcare was my passion. I spent many years as a nurse aide right out of high school — a very rewarding job!
What's a typical day like for you? What is it like working in this field?
A typical day for a phlebotomist is to draw blood on outpatients, med surg, OB, ED, and portagepointe. We service the entire hospital, and not one day looks the same for us. Working in this field is very fast-paced and sometimes challenging but can be very rewarding!
How long have you been employed here? Have you always been in the same position?
I've been employed at UP Health System – Portage for 11 years. I was an elder associate at portagepointe before I joined the facilities department as a housekeeper, then eventually joined the lab just over three years ago.
What are some of the big changes you have experienced in this position?
One of the biggest changes I've experienced in this position is confidence! There is so much to learn and in times of self-doubt, the team we work with helps you push through. Every day we learn something new.
What are some of your interests outside of work? What is your favorite local gem?
When I'm not at work I am definitely at home with my husband and our kids! Although our three kids are very busy being teenagers, we make time to be together. Our daughter Clarity is 18, our son Easton is 16 and our youngest daughter Saylor is 14. In the winter we love to cross country ski and in the summer we do a lot of sitting poolside with our family and friends.
What do you enjoy most about working at UPHS – Portage?
The best part about working at UP Health System – Portage is meeting so many new people! We have a great team and everyone helps each other out. Knowing we make a difference in our community is rewarding.
Read All Posts