UPHS – Bell Heroes | Danielle Carlson, MLT, ASCP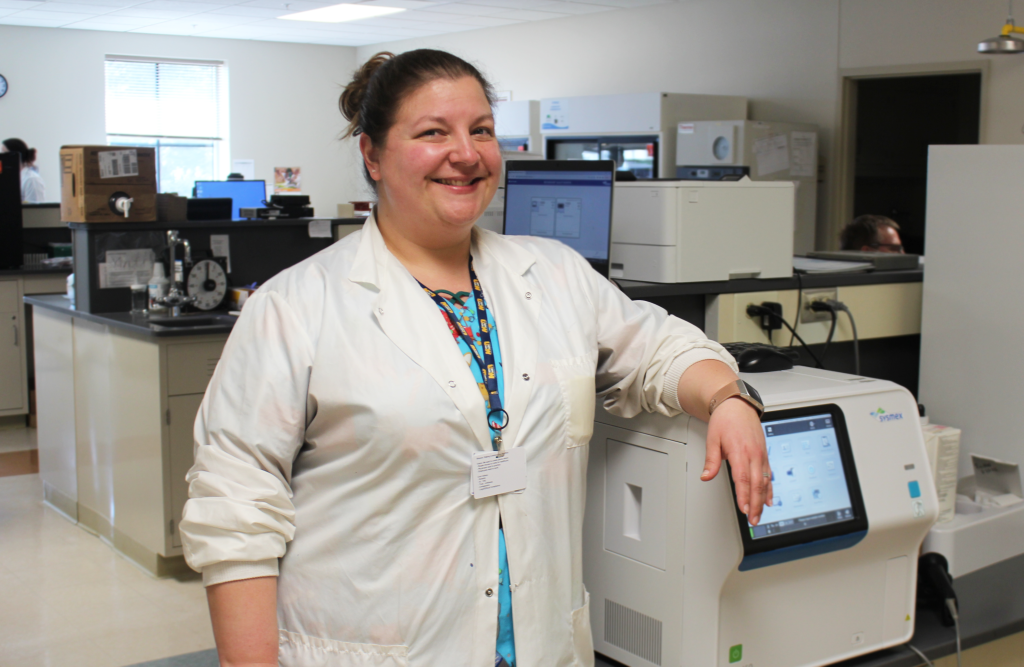 What is your role at UPHS – Bell?
I am a phlebotomist in the Lab at UP Health System – Bell.
What was your inspiration for getting into healthcare?
I have always wanted a job that would keep me close to home and be able to help others — this position allows me to do just that.
What's a typical day like for you? What is it like working in this field?
While we stay exceptionally busy and there is very little downtime in the lab, I very much enjoy what I do! We take care of outpatients, but also patients in the ED, OB, inpatients and even occasionally, patients on the clinic side. The best part of my job is meeting new people! It's amazing how much you can learn from someone in just a few short minutes during a blood draw.
How long have you been employed here? Have you always been in the same position?
I have been employed at Bell for about 12.5 years. I worked part-time as a Lab Tech for the first six years and then took a full-time position as a phlebotomist, which is currently where I am today.
What are some of the big changes you have experienced in this position?
Over the years we've seen a lot of changes in the lab; coworkers who have left us and no longer having a pathologist on site was a big change. However, getting new equipment and analyzers has been a positive change over the years.
What are some of your interests outside of work? What is your favorite local gem?
When I'm not at work I enjoy camping and anything sports related — watching, playing or coaching. My family and I love going to different campgrounds in the Upper Peninsula, but especially Pentoga Park, Wells State Park (where you can see the best sunrises) and Grand Marais Campground (which has the best sunsets).
What do you enjoy most about working at UPHS – Bell?
I enjoy the small town and the excellent patient care that I see my coworkers throughout the hospital give to our community. You can always make a connection with each patient and employee here. I take pride in helping our neighbors through their healthcare journey.
Read All Posts