UPHS - Bell Heroes | Casey Hough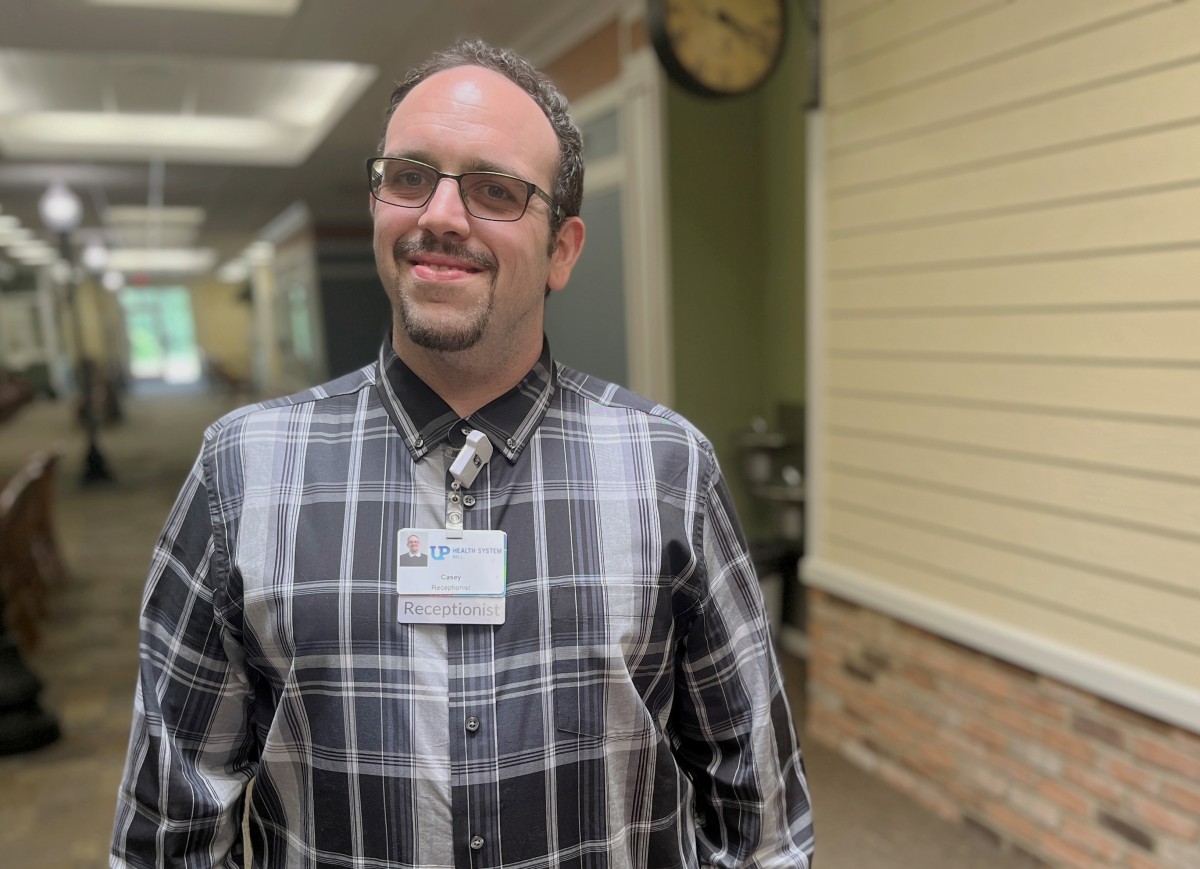 What is your role at UPHS?
I am a receptionist for Family Medicine.
What was your inspiration for getting into healthcare?
I wanted to go into a field that I could feel good about what I do every day — helping people does that for me.
What's a typical day like for you? What is it like working in this field?
My typical day is spent checking patents in and out for appointments.
How long have you been employed here? Have you always been in the same position?
I have been employed here for about six months and started as a float for the clinic before finding my more permanent seat.
What are some of the big changes you have experienced in this position?
The only major changes that I have seen are a sharp increase in the staff, allowing us to be more efficient.
What are some of your interests outside of work? What is your favorite local gem?
My Interests outside of work include hiking, music, anime, movies and video/tabletop games.
My Favorite local gem would have to be Hogsback Mountain or the lookout at Little Presque Isle.
What do you enjoy most about working at UPHS – Bell?
I love the fact that what I do for people really matters and I am able to help others when they truly need it.
Read All Posts