UP Medical Group | Marquette Urology Welcomes Ishpeming Native Luke Edwards, MD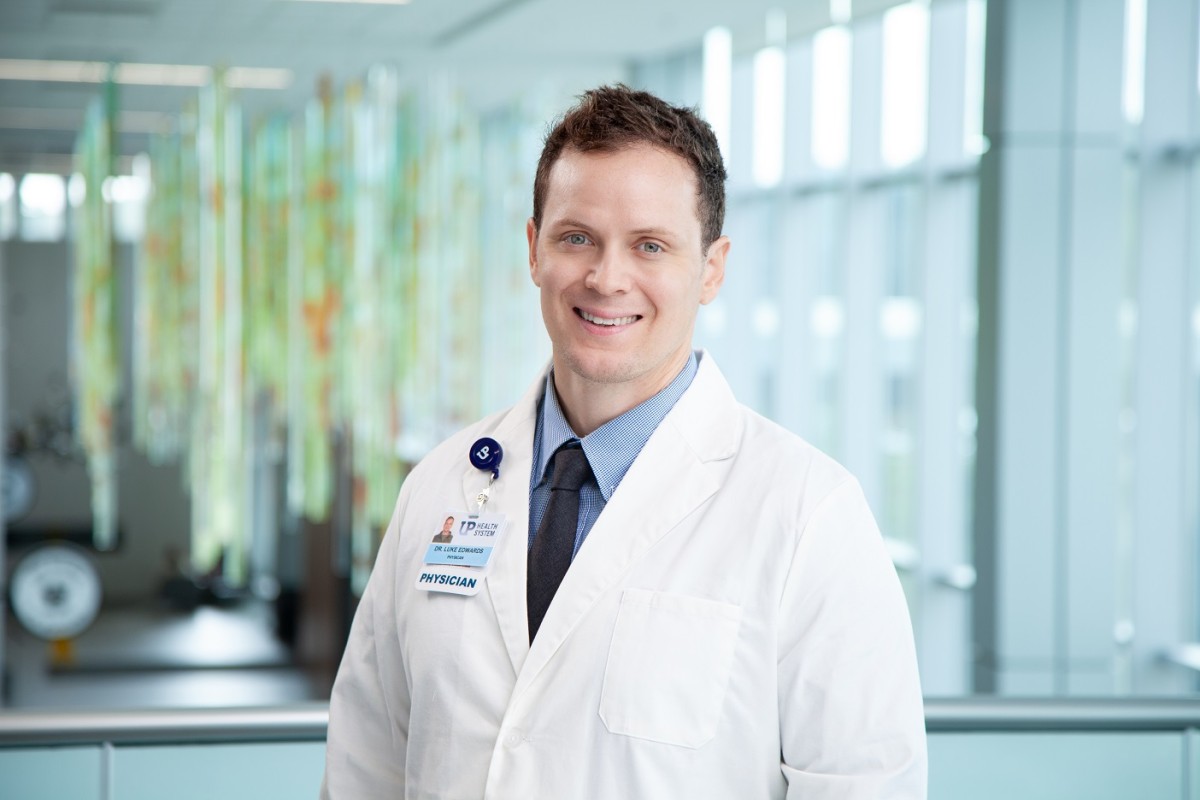 UP Health System is pleased to welcome Luke Edwards, MD, to its Urology practice. Dr. Edwards sees patients ages 12 and up for general urology issues, with specialized training and experience in the removal of kidney stones and urologic cancers.
Board-certified in Urology, Dr. Edwards is a graduate of Michigan Technological University, where he received a Bachelor of Arts in Biological Sciences and played on the football team. Following his undergraduate studies, he earned his Doctorate in Medicine from the Wayne State University School of Medicine in Detroit, MI. In his post-graduate training, Dr. Edwards joined Beaumont Health System (now Corewell Health) in Royal Oak, MI, to complete his internship in General Surgery and residency in Urology. Prior to joining UP Health System, he was a practicing Urologist at Pikeville Medical Center in Pikeville, KY.
For many patients, urology issues are sensitive and can be difficult to discuss—even with medical professionals—which can lead to delayed care. Dr. Edwards values the trust that his patients place in him and believes in partnering with his patients to find the best solutions to the issues they're facing.
"I believe strong communication with my patients is paramount," said Dr. Edwards. "Determining a patient's goals and making sure they understand their options, as well as understanding what to expect with the various treatments available, will lead to the best outcomes."
Urological services at UP Health System offer treatment for disorders of the kidneys, bladder, urinary tract, and male reproductive organs. Dr. Edwards' training and experience include robotic-assisted surgery—which offers higher precision for surgeons and can reduce damage to surrounding tissues, improving surgical outcomes and allowing for faster patient recovery times.
Outside of work, he enjoys spending time with his wife, Jessica, and their four children, and he is also an avid sports fan and outdoorsman. "The Upper Peninsula is home to me and I'm grateful to be back living and practicing here," he said.
Dr. Edwards joins providers Jay Lonsway, DO; Brian Odom, MD; Dana Bolduc, DNP; Sara Kocha, PA; and Ashley Lucas, PA; at UP Medical Group | Marquette Urology, located in Ste. 12 of the Medical Office Building at 850 W. Baraga Ave., Marquette. Appointments may be made by calling 906.449.3360. For more information, visit UPHealthSystem.com/Urology.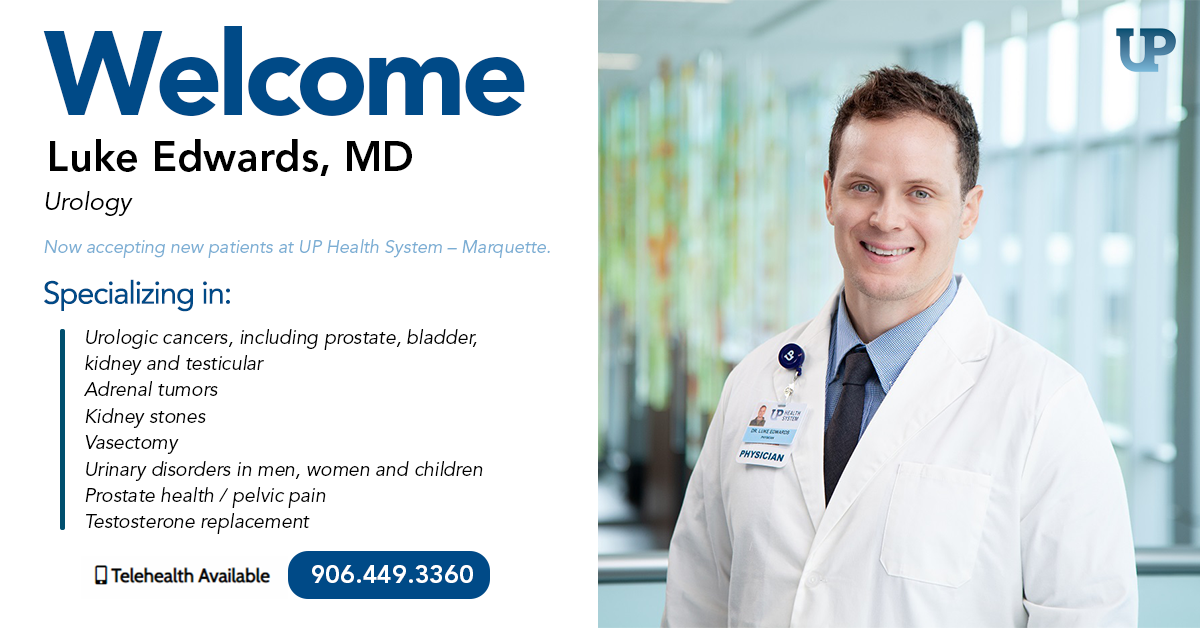 Read All Posts