UP Health System – Portage Names 2023 Mercy Award Winner, Lexi Pyykkonen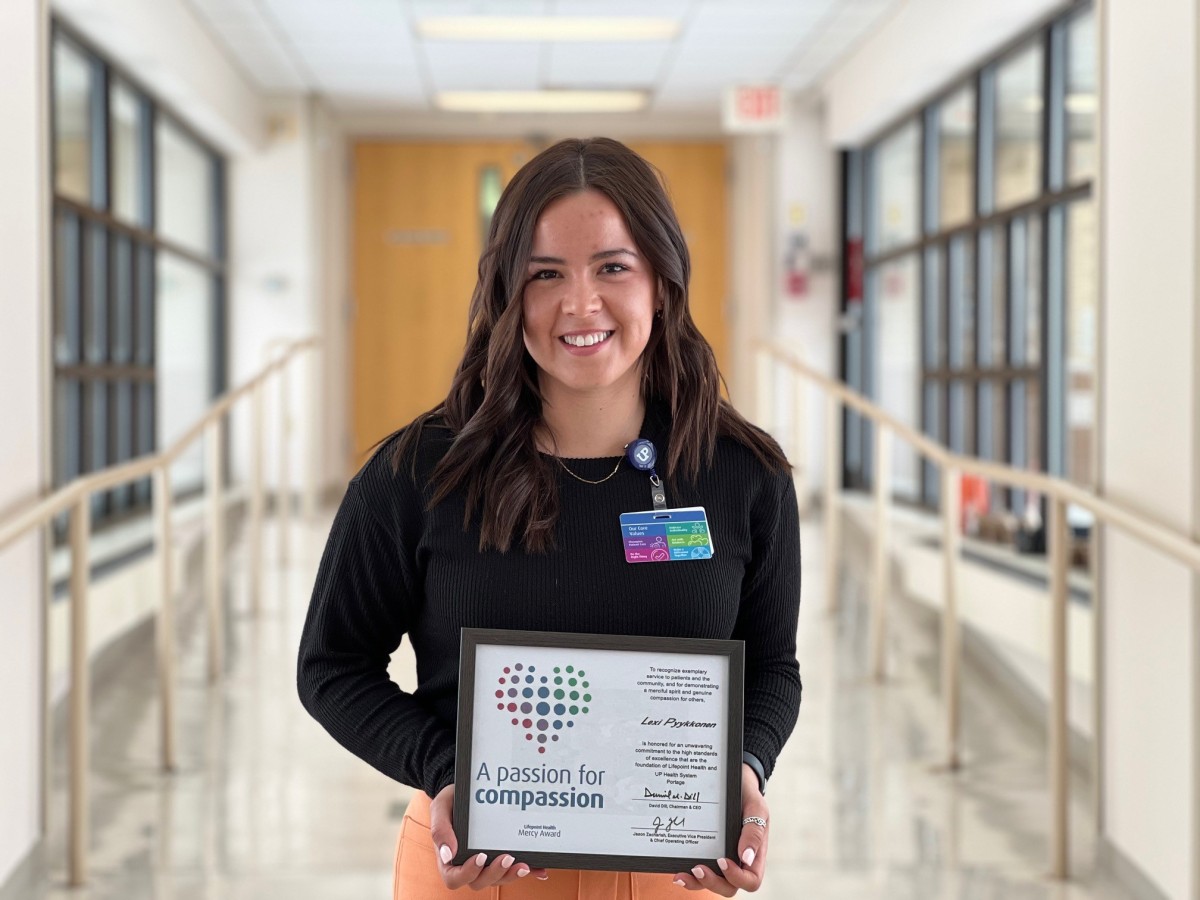 UP Health System – Portage is pleased to announce Lexi Pyykkonen, executive assistant, has been awarded the 2023 Mercy Award. The Mercy Award recognizes one employee from each of Lifepoint Health's facilities who profoundly touches the lives of others and best represents the spirit and values on which the company was founded. The Mercy Award is an annual recognition program that honors the life and contributions of Scott Mercy, Lifepoint's founding chairman, and chief executive officer. The award is considered the highest honor a Lifepoint employee can receive.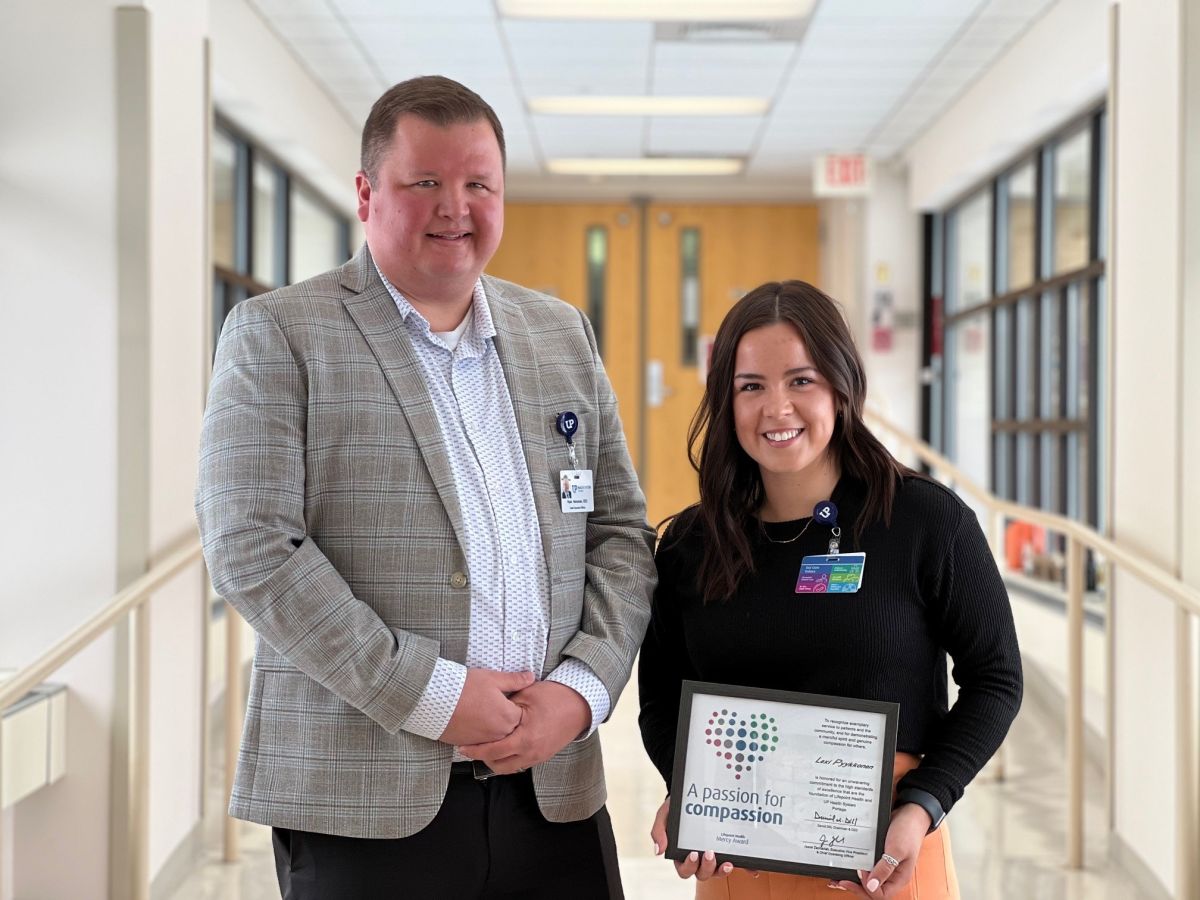 "At UP Health System – Portage, we share Lifepoint's commitment to making communities healthier, and we recognize this is supported by the good work and service of our employees on and off the job," said Ryan Heinonen, chief executive officer, UP Health System – Portage. "We are extremely proud to recognize Lexi for her efforts on behalf of our staff, patients, and our community. She goes above and beyond each and every day to ensure that every person she encounters receives the highest level of care and compassion."
Lexi is an extremely hard-working, kind, generous, and organized individual. She brings a smile and positive outlook to all situations, and has an innate willingness to help others that goes above and beyond what is expected in her role at UP Health System – Portage, as well as our community. She began her career here in 2021 as a patient service representative, and it didn't take long for her to stand out as a high performer. She was soon promoted to Executive Assistant, working alongside our CEO, CNO, and CFO. As with anything asked of Lexi, she hit the ground running and excelled in her role. Her efficiency, attention to detail, and positive attitude lead to success in everything she does.
Outside our walls, Lexi was instrumental in launching the CCJHA Girls Hockey League this year in Houghton County after over a decade of inactivity. Without a second thought, she volunteered to coach our local youth and spent many hours on and off the ice developing the program. She instantly clicked with the players, providing constant encouragement and support. She gave up her own free time to work with youth in our community.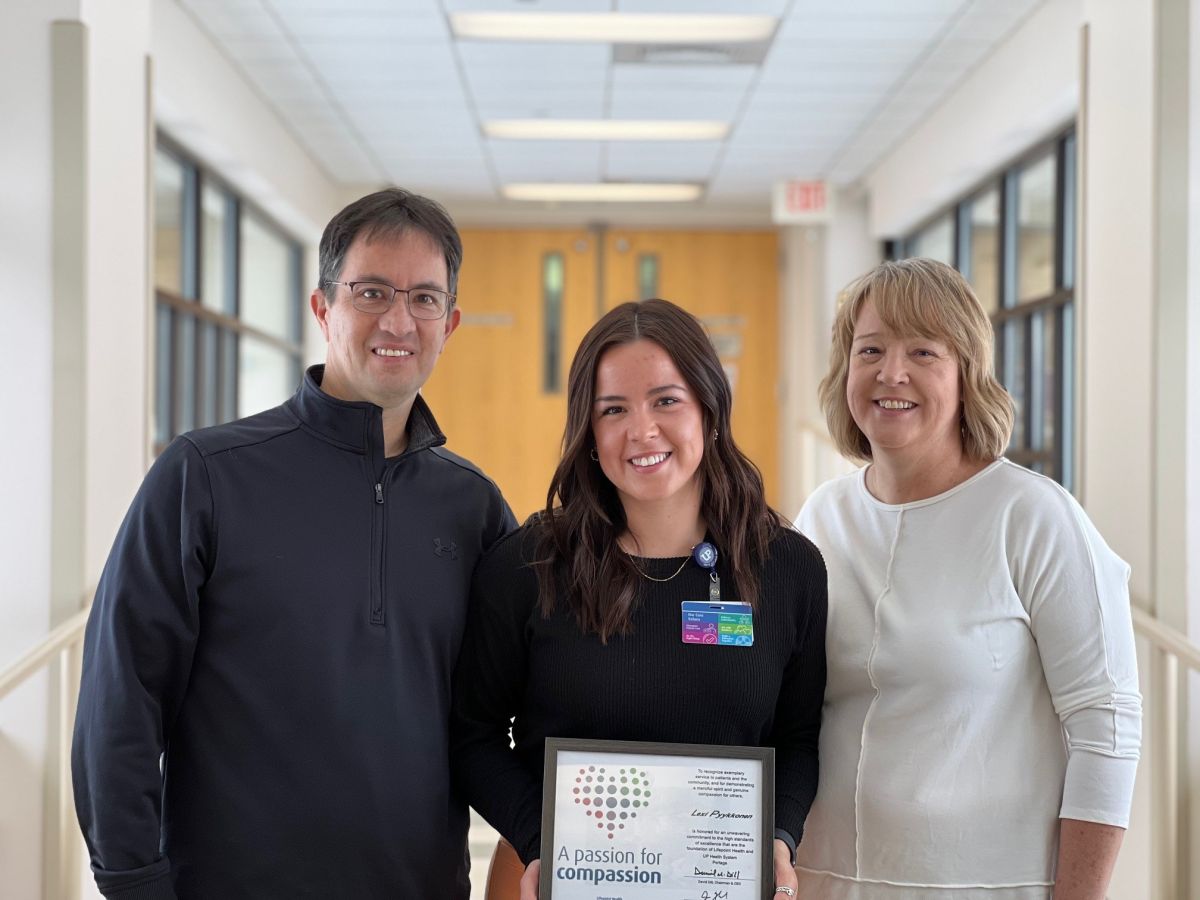 Two attributes that everyone would agree upon are Lexi's high energy level and positivity. She sets a great example for a healthy lifestyle, as she is currently training for her first full marathon and has encouraged others in the community to join her. She is always smiling and can find a ray of sunshine no matter what the circumstances are. Lexi greatly advocates for UP Health System – Portage and contributes positively to our community.
Each facility winner, including Lexi, will be considered for Lifepoint's 2023 Mercy Award. The company-wide winner will be announced this summer and honored during a ceremony in Nashville, TN.
Congratulations, Lexi!
Read All Posts