UP Health System – Marquette Welcomes Family Medicine Provider Lauren Lemery, FNP-C, MSN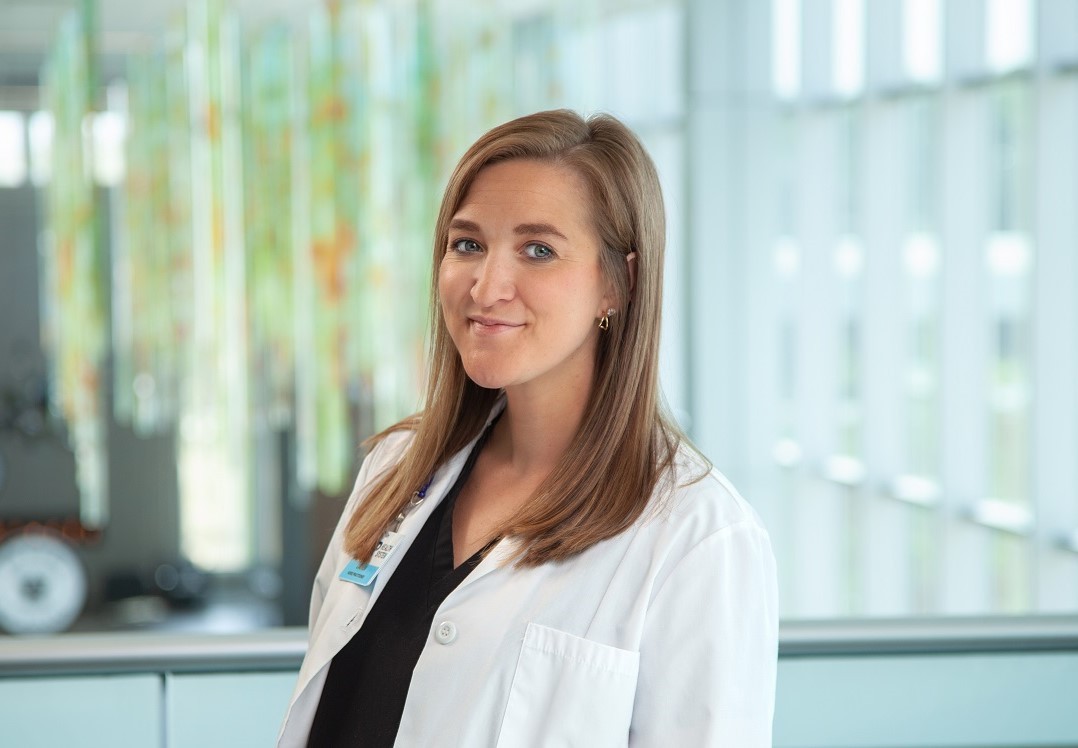 UP Health System – Marquette is pleased to welcome Lauren Lemery, FNP-C, MSN, to its UP Medical Group | Marquette Family Medicine practice. As a certified family nurse practitioner (FNP-C), Lauren sees and treats patients of all ages for primary care and family medicine services, including well-child exams, annual physicals, sports physicals, chronic disease management, acute care visits, women's health and more.
Lauren is a graduate of Northern Michigan University, where she received her Bachelor of Science in Nursing. Following her undergraduate studies, she worked for several years as a registered nurse in the Cardiac Unit and Emergency Department at UP Health System – Marquette, before deciding to return to school to further her education. She went on to earn a Master of Science in Nursing from Walden University and FNP Certification, while also working as a traveling nurse.
Family medicine providers, like Lauren, have the education and training to care for the health of an individual and their family. They can diagnose and treat a wide variety of ailments in patients of all ages and also focus on prevention to keep you healthier as you age. This includes lowering your risk of chronic diseases such as cancer, heart disease or diabetes by encouraging healthy habits, annual screenings and exams, and identifying your risks.
As an FNP, Lauren is grateful for the opportunity to care for community members who make the Upper Peninsula so special. "I spent some time doing travel nursing around the country before completing my nurse practitioner degree. While there are many incredible places to explore and live, nothing compares to the beauty of the Upper Peninsula and the kindness of the people who live here. I look forward to providing compassionate care and building trusting relationships with my patients."
Outside of work, Lauren enjoys hiking, biking, paddle boarding, reading, camping, cooking and spending time with her family.
Lauren joins the staff at UP Medical Group | Marquette Family Medicine, located at 1414 W. Fair Ave., Ste. 36, Marquette, MI. Patients interested in scheduling an appointment can call 906.449.1010 or book an appointment online. To learn more about family medicine services offered at UP Health System, visit UPHealthSystem.com/Family-Medicine.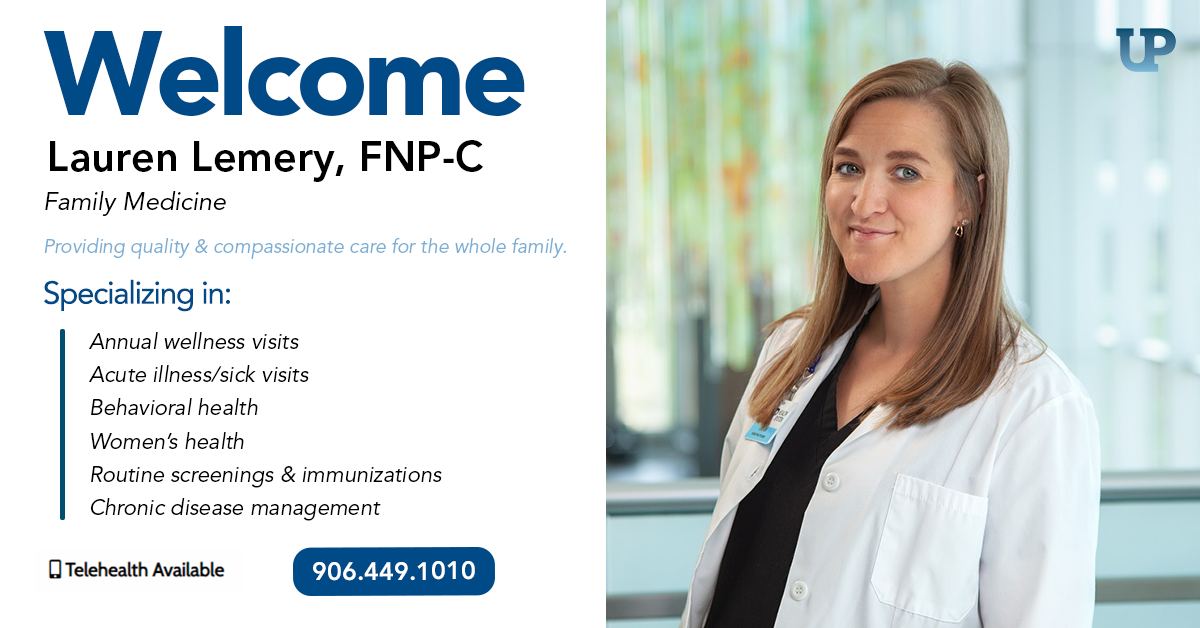 Read All Posts