UP Health System – Marquette Nationally Recognized with an 'A' Leapfrog Hospital Safety Grade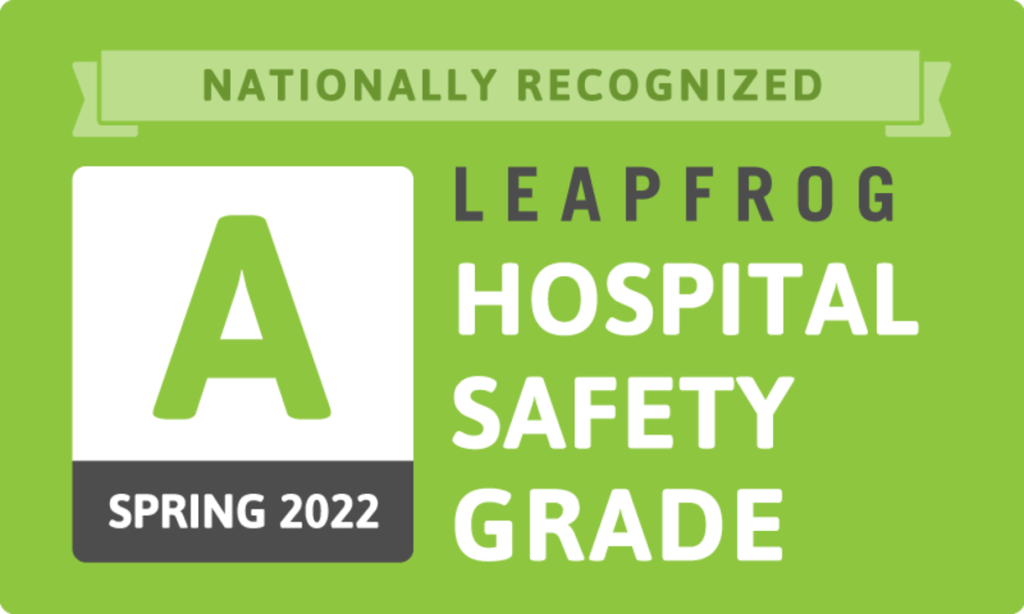 UP Health System – Marquette has received an "A" Leapfrog Hospital Safety Grade for the Spring 2022 measurement period. This national distinction recognizes UP Health System – Marquette's achievements in protecting patients from harm and error in the hospital.
The Leapfrog Group, an independent national watchdog organization, assigns an "A," "B," "C," "D," or "F" grade to general hospitals across the country based on over thirty national performance measures reflecting errors, injuries, accidents, and infections, as well as systems hospitals have in place to prevent harm.
"The pandemic has brought its fair share of challenges, but one thing that has never wavered is our dedication to safety. Achieving an 'A' rating through Leapfrog demonstrates our commitment to high-quality patient care – built by the systems, processes, and employees of UP Health System – Marquette," said Gar Atchison, CEO. "Together, we have created an environment focused on continuous improvement and growth. I am proud of the work our staff and providers give to our patients, visitors, and the community – they are the heart of the service we provide."
"As our health care system continues to feel the strain of the pandemic, I thank the workforce and leadership of UP Health System – Marquette for sustained commitment to patient safety, day in and day out," said Leah Binder, president, and CEO of The Leapfrog Group. "An 'A' Safety Grade is an outstanding achievement and one that is not possible without a 24/7 effort by the entire health care workforce to protect patients from harm. This community should be proud."
To see the full grade details for UP Health System – Marquette and to access patient tips for staying safe in the hospital, visit hospitalsafetygrade.org.
Read All Posts