UP Health System – Marquette Cancer Care Social Worker Jacki Lasich Honored with Julianne Kirkham Award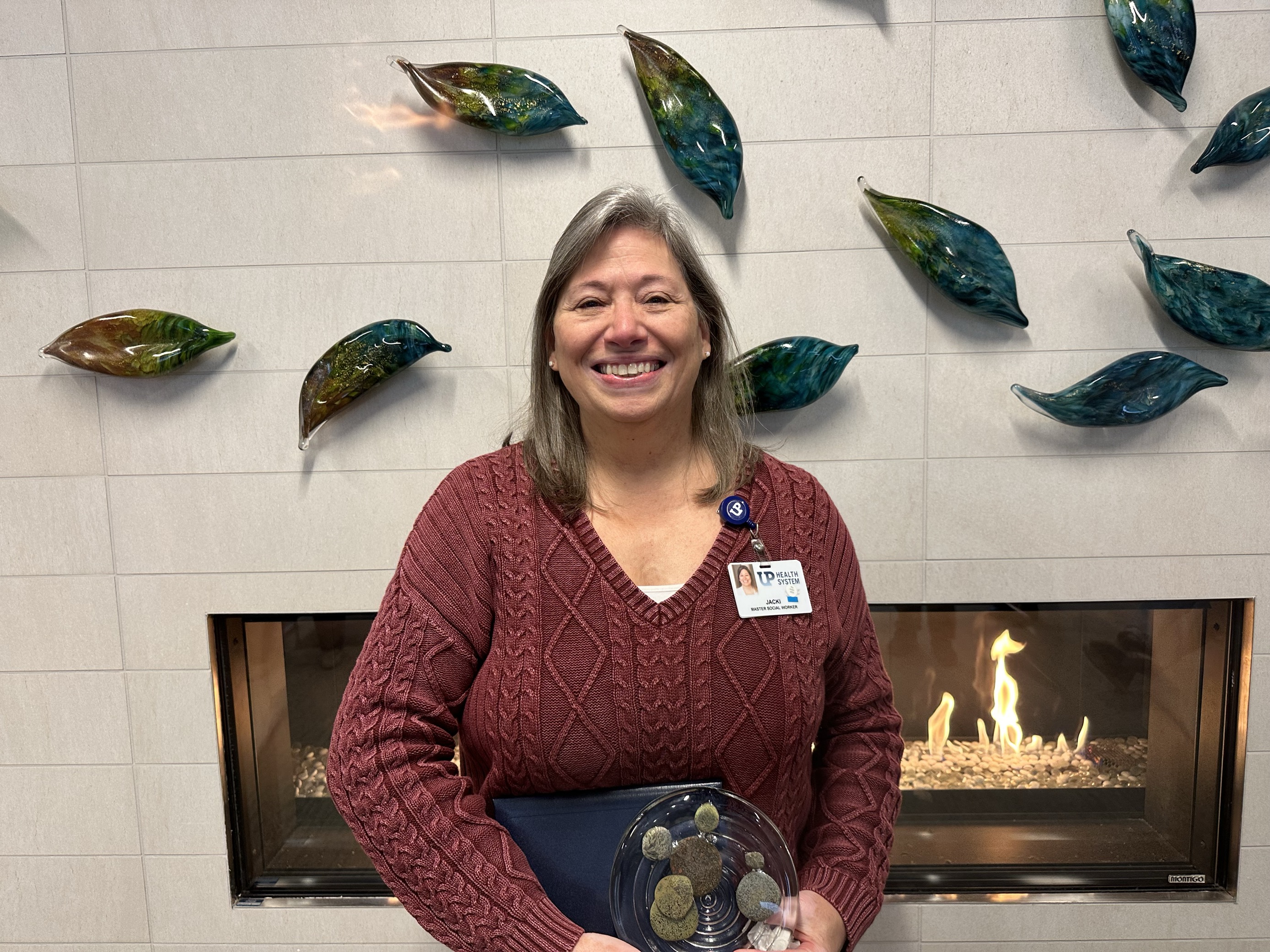 Jacki Lasich, LMSW, CTP, OSW-C, Cancer Care Social Worker in the Cancer Center at UP Health System - Marquette, has been chosen as the latest recipient of the Dr. Julianne Kirkham Award. This award at UP Health System – Marquette (UPHS – Marquette) recognizes exemplary employees of the support and ancillary departments of the hospital who clearly see and act on their purpose in supporting the care of our patients and community.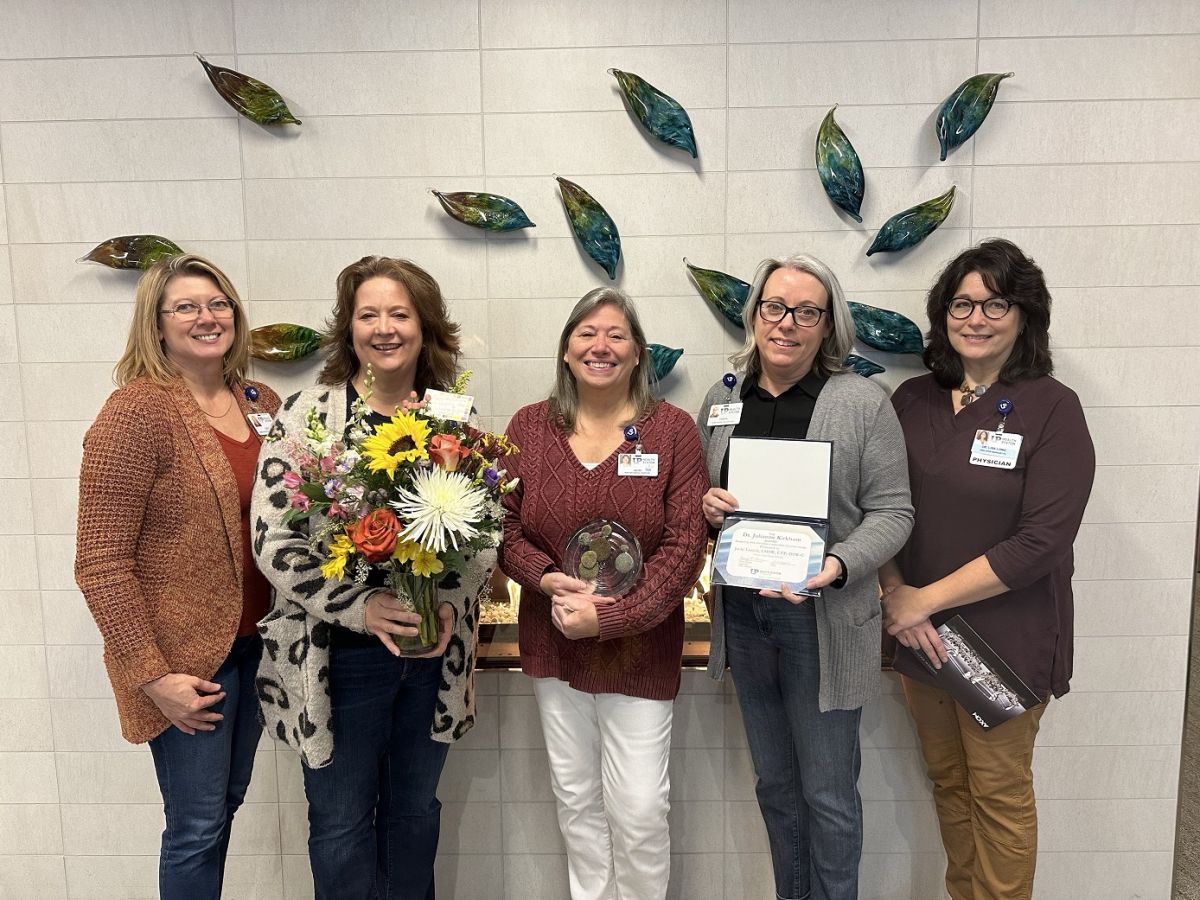 A colleague of Jacki's nominated her in recognition of the many hats she wears at both the hospital and within our community. In her role with the Cancer Center, Jacki helps people understand their disease state and the realities they face, explaining things honestly and in a way they can understand. She also is an active member of the Critical Incident Stress Management (CISM) team, where she helps hospital staff and community first responders manage their emotional response to traumatic situations. In both roles, Jacki is often the light for individuals in their darkest hour, providing support and restoring hope.
"Jacki is one of the most amazing women I know. She is best at being there for someone in their darkest hour and giving them hope—just like Julianne Kirkham was known for. In the Cancer Center ... patients want the honest truth, and she has a way of explaining things in a way they can truly understand. With the CISM team, she meets with hospital staff and local first responders at times when they don't think there will ever be another bright day and helps them realize that what they are feeling are actually normal feelings and reactions to abnormal situations. She helps to de-escalate traumatic times and walk them through how to get to the next level to find peace. There is no one more deserving of the Julianne Kirkham Award."
— Excerpt from Jacki's nomination
"I'm extremely honored to receive this award for something that is my life's passion," said Jacki. "My hope is that every person who experiences trauma learns that their responses are normal, natural and individual. The more we understand post-traumatic stress, the more it can become post-traumatic growth through knowledge and healthy coping skills."
Jacki's desire to help others in this capacity stemmed from her own experience with post-traumatic stress disorder (PTSD). She received specialty training to become a Certified Trauma Practitioner in 2001 and began her career working in the school system and at a grief and support organization in Traverse City, MI. She began working in the medical field in hospice, palliative care and oncology in 2007 shortly after receiving her Masters of Social Work, and also ran her own private practice focusing on those suffering from PTSD. She moved the Upper Peninsula in 2018, where she began her current roles.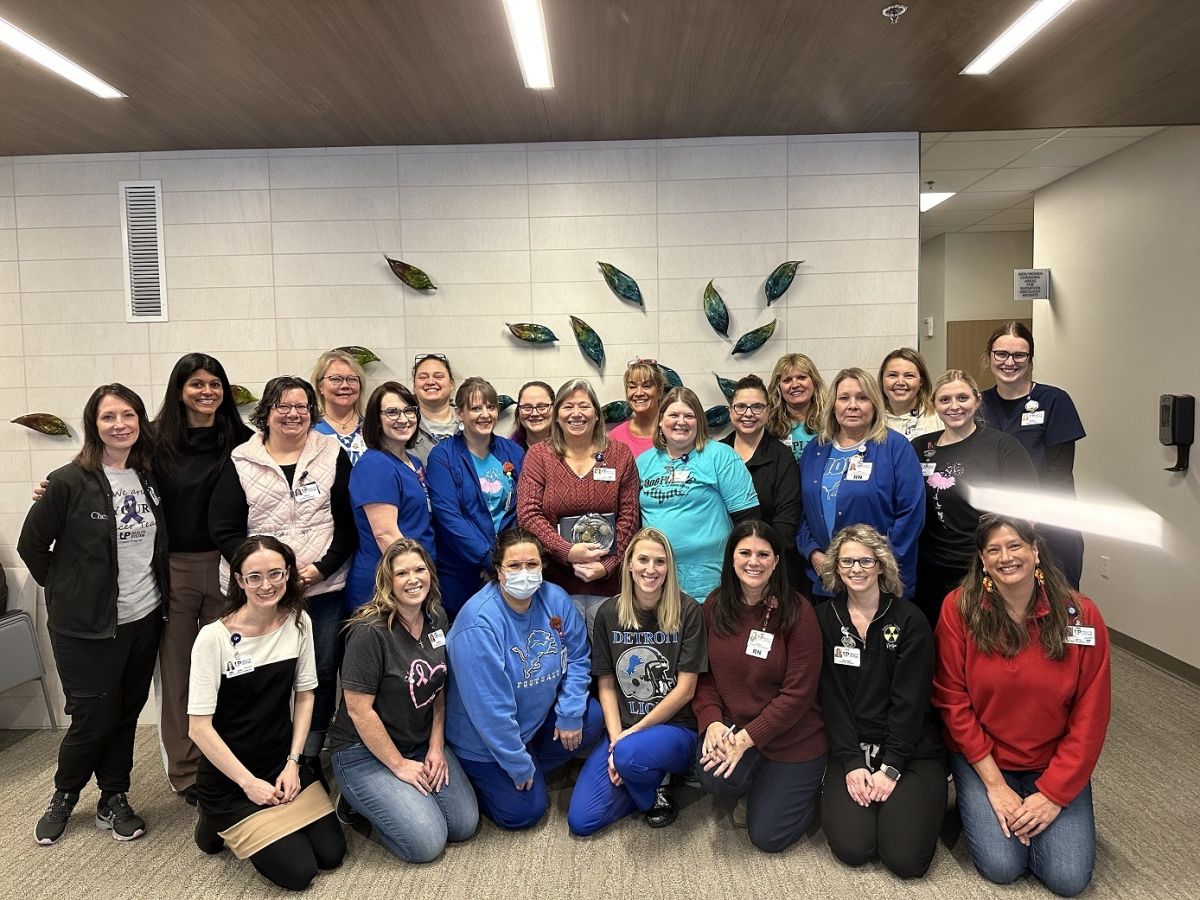 About the Dr. Julianne Kirkham Award
Named in honor of Dr. Julianne Kirkham, this award pays tribute to those who, just as Dr. Kirkham did, believe that our own lives become better as we help others' lives become better. Every individual patient mattered to Dr. Kirkham, and she touched countless lives throughout her career. She was a true educator to patients, families, and fellow medical colleagues. She was intellectually curious and had a deep love for helping others. Her warmth, knowledgeable compassion, sense of justice, and fierce advocacy for her patients during their darkest times gave them hope and direction. Her sense of humor was brilliant, helping to put her patients at ease. Dr. Kirkham lived her life with a greater purpose to help others.
Sadly, Dr. Kirkham passed away unexpectedly in 2020. She was courageous, generous, and inspiring, with an unrelenting desire to create a ripple effect of positive change in the people and the world around us. In honor of Dr. Kirkham's memory, UP Health System – Marquette created this award to recognize those who follow in her footsteps.
Recipients of this award are chosen by a hospital committee on a quarterly basis based on nominations submitted by staff.
Read All Posts