PortagePointe Neighbor of the Month | May Forsman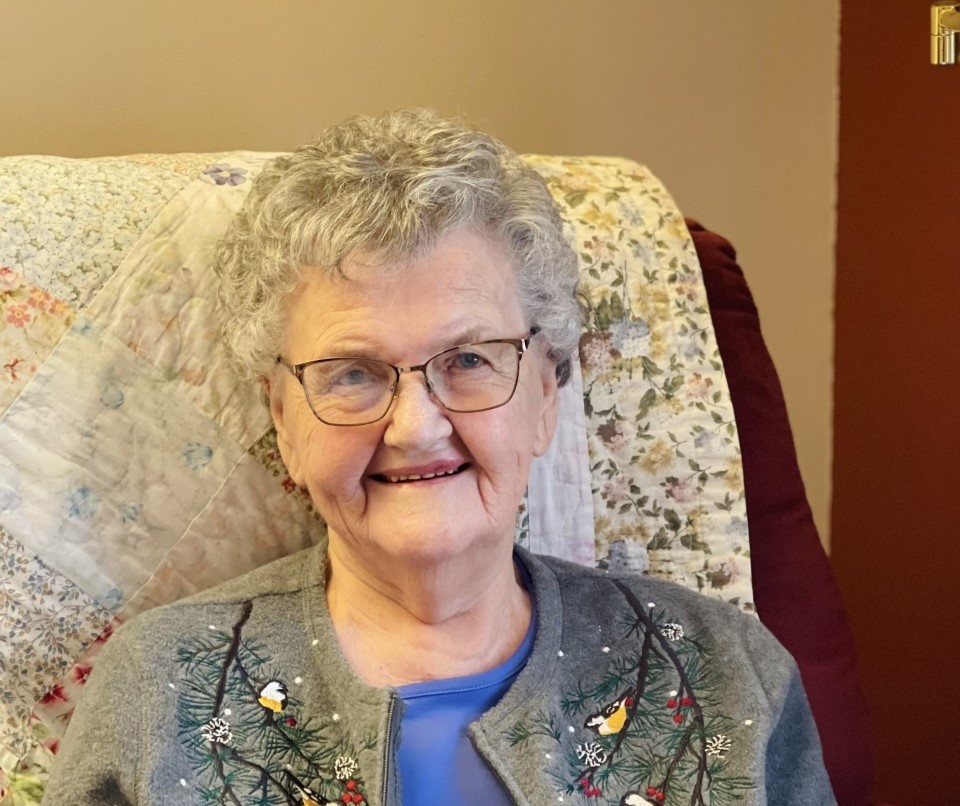 What was your first job?
My first job was milking the cows. I grew up on a farm and we had eight cows.
What is your favorite activity that is offered at PortagePointe?
My favorite activity is Bingo — I think everyone at PortagePointe enjoys it.
What are some of the most important life lessons you have learned?
The most important life lesson I have learned throughout my life is to always keep busy and enjoy the people around you. I feel blessed to have had my mother in my life until she was 96 years old.
What did you do for fun growing up?
I grew up with three brothers and one sister, we enjoyed walking to the Hillside Rink to go ice skating.
Tell us something interesting about yourself that some people may not know about you.
I owned the "Forsman Strawberry Farm" and every year we would plant 10,000 strawberry plants. I would get up at 7 am to do the hoeing in the fields. To this day I see so many people that remember me as the strawberry lady and I think that is pretty neat!
What do you enjoy most about living at PortagePointe?
I enjoy the people — I have made some very good friends here!
Read All Posts