Meet the Doctor: Angela Rose-Kratz, FNP-BC, Family Medicine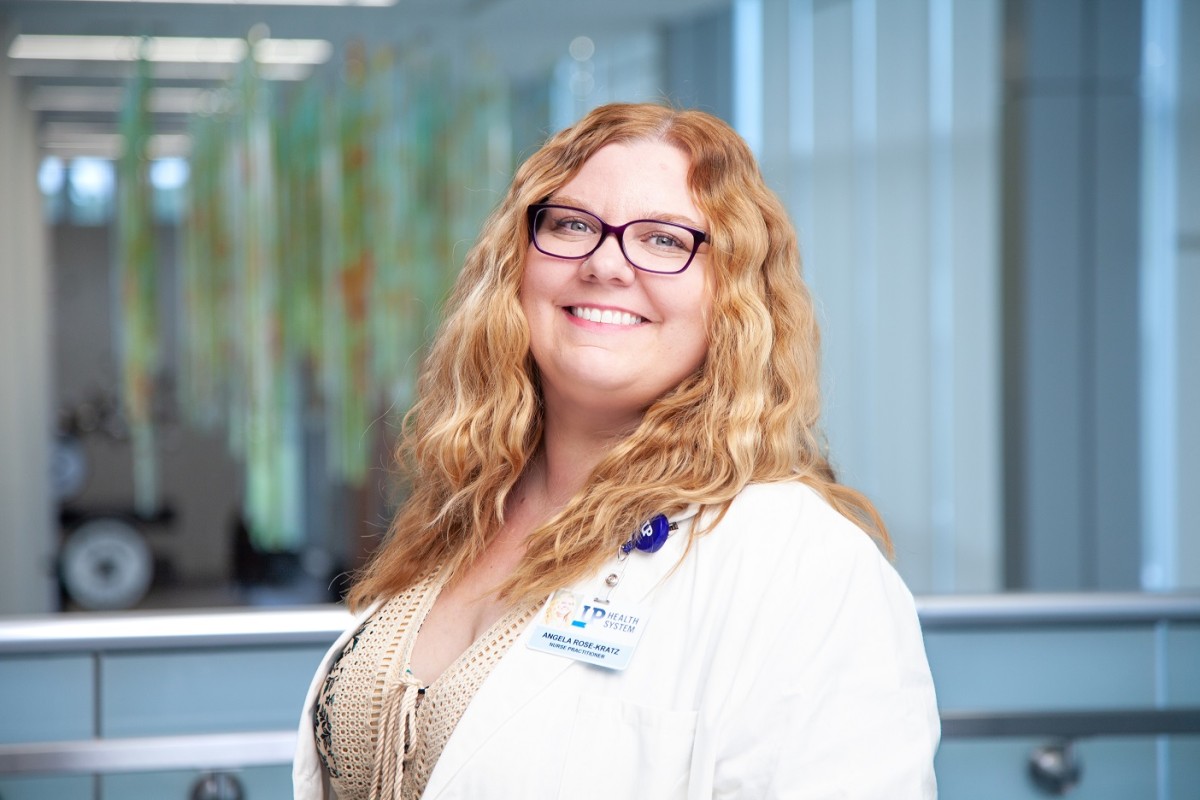 Angela Rose-Kratz, FNP-BC, is a board-certified family medicine nurse practitioner at UP Medical Group | Marquette Family Medicine – Negaunee, located at 405 US 41 E, Negaunee, MI. She provides comprehensive primary care services for individuals of all ages, from newborn to geriatric care.
Q: When did you first think of becoming a healthcare provider?
A: In my freshman year of college. I was very committed to pursuing an engineering degree throughout my early years, but when I started the coursework, I knew it was not going to be for me. I have always had an interest in helping others and enjoyed volunteering from a young age. Medicine was the perfect combination of science and compassion to bring those two halves together as a whole.
Q: Where did you receive your medical education?
A: I completed both my undergraduate and graduate studies at Northern Michigan University; they have a really amazing nursing program which allowed me to remain in the Upper Peninsula, which was a priority.
Q: Why did you choose your specialty?
A: Family medicine is an adventure—no two days are ever the same! In addition to the variety, you get to build some really meaningful relationships with patients and get invested in their care and outcomes.
Q: What do you find most compelling about your role as a medical care provider?
A: The connections I build with my patients are really rewarding and special. I have a passion for working with my patients to achieve their health goals, so they have the best quality of life.
Q: What drew you to UP Health System?
A: As one of the major healthcare providers in the Upper Peninsula, our health system has the honor of making a big impact on the care of patients and the communities they live in; I wanted to be part of that impact.
Q: What do you love most about living in the Upper Peninsula?
A: I'm a born and raised Yooper, so it's about the pace, people and natural beauty of our surroundings.
Q: What are your interests outside of work?
A: I'm very family-oriented, so most of my hobbies include my kids and family. We do a number of outdoor activities such as camping, hiking, biking and snowshoeing. But I also enjoy reading, cooking, baking and shopping, too!
Angela is currently accepting new patients. To make an appointment with her, call UP Medical Group | Marquette Family Medicine – Negaunee at 906.475.6312, or book an appointment online.
Read All Posts