UPHS – Portage Heroes | Jeanette Racine, RN, Quality and MDS Manager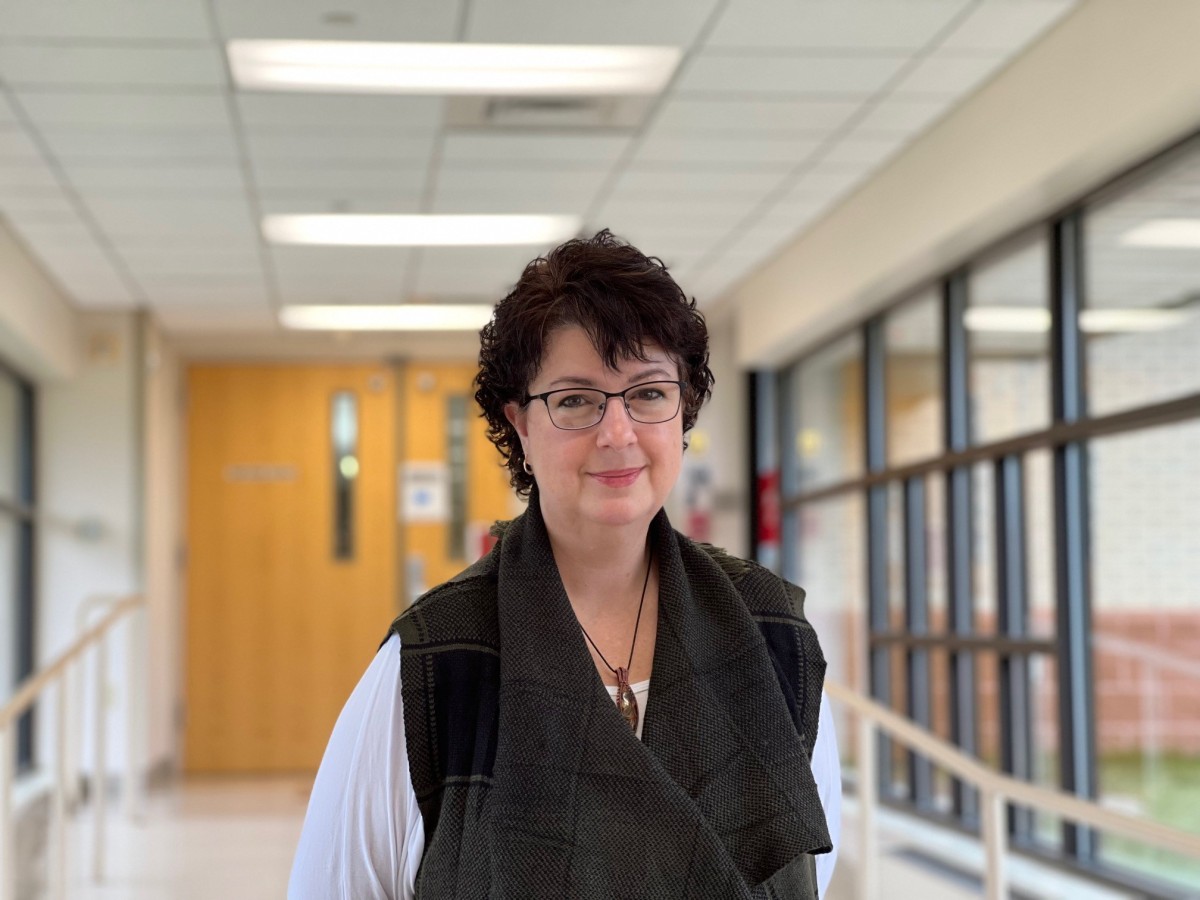 What is your role at UPHS – Portage?
My primary role is to review and assess the needs of all the elders that live at PortagePointe. The Minimum Data Set (MDS) is the assessment tool that I use to do this. Hence, the greater part of my role is the MDS manager. I also write care plans that the staff follow to ensure quality care is received.
What was your inspiration for getting into healthcare?
I can remember wanting to be a nurse since the third grade. I had found nurses to be compassionate and was very curious about them from a young age. I can remember thinking nurses were the "nice ones" when I had to go to the doctor. My greatest inspiration for going into long-term care is my grandmother and I have always felt most comfortable around the elderly.
What's a typical day like for you?
I come to work at 8 am. I usually stop at the front to see if there is anything new I should know about. I then go around to all of the houses at PortagePointe touching base with staff. I try to gather as much information as possible at the start of each day — this helps me see where my priorities should be. I then carry on with my assessments and care planning, while always listening to elders and staff.
How long have you been employed here?
I am in my 14th year at PortagePointe. I began my career at PortagePointe as an assistant coach. I have been an RN for 29 years now.
What are some of the big changes you have experienced in this position?
The regulations in long-term care facilities are continually changing. This is so elders can receive the quality of care that they deserve. I will say, since the beginning of my career, the quality of care has improved a great deal.
What are some of your interests outside of work? Where is your favorite local gem?
I enjoy wildlife and my animals — I have horses and dogs. I have a team of wild red and grey squirrels that visit me daily. They like unsalted peanuts quite a lot. I also like to visit McLain State Park — we like to grab takeout and eat dinners while looking out at the water.
What do you enjoy most about working at UPHS – Portage?
I have worked at PortagePointe for almost 14 years now. This is the longest that I have stayed in any position during my career. I enjoy my job and the challenges. The people that I work with really make me feel like I am part of a team. I feel that the goals at UPHS – Portage line up with my own. We are looking out for the good of the community and delivering quality care!
Read All Posts