Bladder Cancer | Awareness and Prevention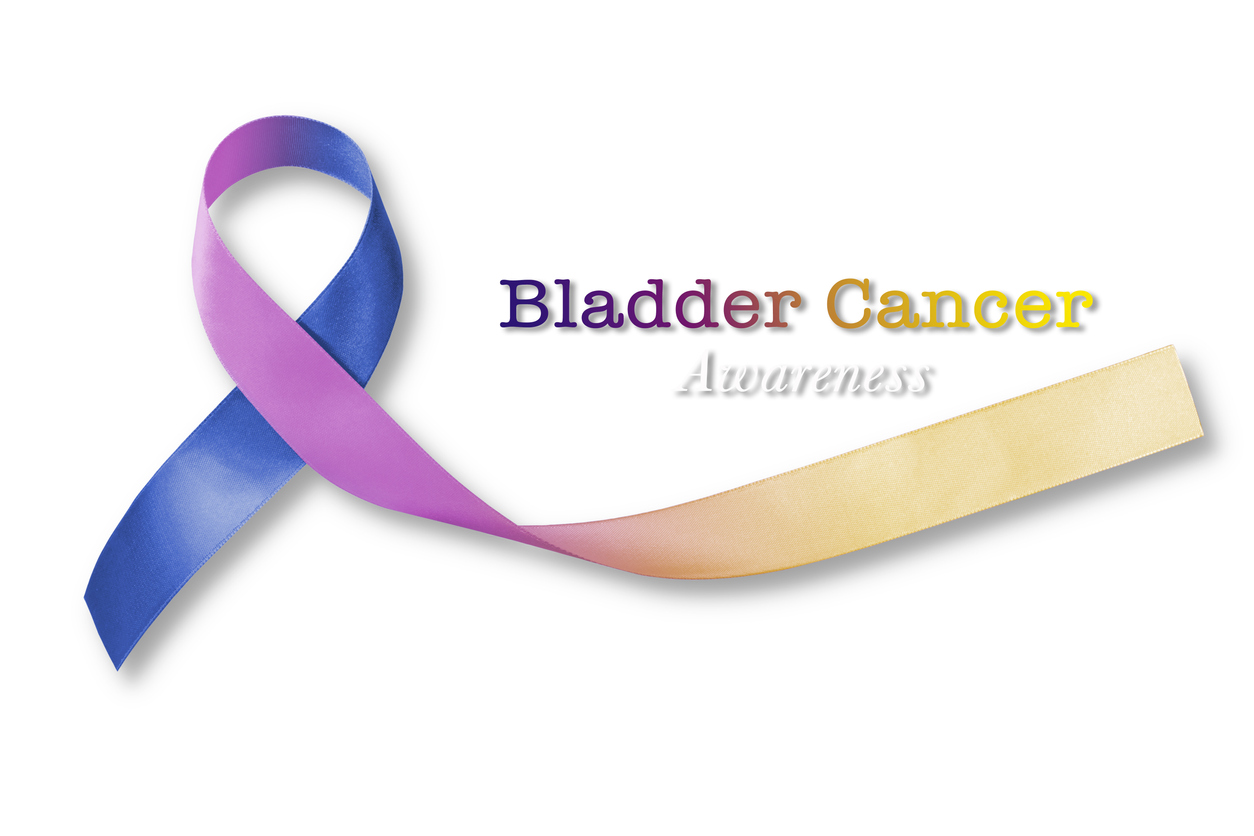 Bladder cancer is the 10th most common cancer in the world. However, it is possible to reduce risk factors for the disease by making positive and healthy lifestyle changes. Here are several suggestions from the Centers for Disease Control (CDC):
Don't smoke. Smokers are three times more likely than non-smokers to develop bladder cancer. Although vaping may be viewed by some as a safer option, vaping also leads to an increased risk for bladder cancer.
Drink enough water. Research consistently shows that not drinking enough fluids like water on a daily basis can also increase the risk of developing bladder cancer.
Handle chemicals with caution, especially if you work with them often. Repeated exposure to some organic chemicals can increase the risk of developing bladder cancer. These chemicals are common in paints, dyes, metals or petroleum products. Workers in the rubber, leather, printing, textiles or paint industries using these chemicals should follow safety labels and wear protective equipment. While having your hair dyed does not appear to increase the risk of bladder cancer, hairdressers using hair dyes regularly need to be cautious.
Talk to your doctor before taking vitamins and supplements. Many contain active ingredients that may be unsafe in some situations and hurt or complicate your health, so it's important to check with your doctor first. The U.S. Food and Drug Administration (FDA) says that dietary supplements are not permitted to be marketed for the purpose of treating, diagnosing, preventing, or curing diseases.
One of the most common signs of bladder cancer is blood in the urine. The bleeding may be painless and only occur for brief periods occasionally. A healthcare provider should evaluate ANY blood in the urine, even short-lived, to determine the cause. Other symptoms include the need to urinate more frequently or more urgently than normal. Pain with urination or back pain may also be a warning sign.
There are various stages of bladder cancer — Stage 0, 1, 2, 3, or 4. Doctors use the stage of a cancer as a shorthand way to describe how much cancer is present and whether it may have spread in the body. The lower the Stage number, the less cancer there is. Stage 4 or metastatic cancer means the cancer has spread to sites in the body outside the bladder.
Treatment options often vary based on the stage and include surgery, radiation, chemotherapy, and immunotherapy. "There are several new treatments in development for bladder cancer," said Jay Lonsway, DO, Urologist at UP Health System - Marquette. "The key to successful treatment of bladder cancer is to find it early. It is important to see your doctor for any blood in the urine or other common symptoms."
If you're experiencing any signs or symptoms of bladder cancer and have any risk factors mentioned above, then talk with your primary care provider. Visit the Find a Provider tab or call 844.411.UPHS (8747) to get connected with the care you need.
If you or a loved one are facing a diagnosis of bladder cancer, it is very important to ask questions to make sure you understand the problems the cancer is causing and the options available. Put together a list of questions and concerns prior to every visit with your care team. Look for additional reliable information from the Centers for Disease Control (CDC), the National Cancer Institute, or the American Cancer Society.
Authored by Crystal Goins, MSN, APRN, FNP-C, Duke Cancer Network
Read All Posts