Unstoppable | Robin's Story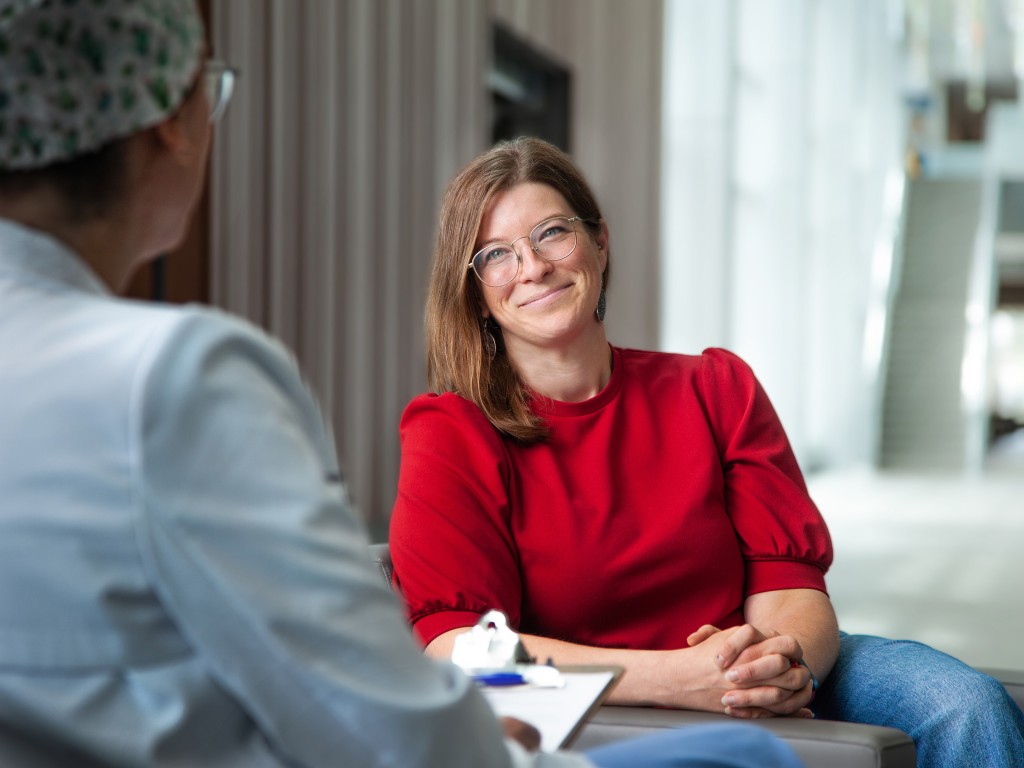 Robin Mackie never expected cancer. At 39 years old, she lives a healthy and balanced life – eating well, exercising often, and spending lots of time hiking, running, and biking the trails near her home. So, when the radiology team at UP Health System – Marquette noticed something unusual on her CT scan before her upcoming appendectomy surgical procedure, she felt surprised.
"They explained that there was a potentially cancerous mass on my appendix. I was shocked when I heard the word, 'cancer,'" said Robin. "It was scary because I had no obvious symptoms that this mass was there."
The appendectomy could continue as planned, but now Robin's mind was flooded with questions about what this mass could be – and if her life would suddenly be changed forever.
The procedure was led by Dr. Laura Lozier, supported by a surgical team that, by coincidence, was comprised of all female technicians. Together, they successfully removed Robin's appendix and the mass along with it. After a complete biopsy, Robin's care team would know more about the nature of the suspicious tissue.
About a week passed, and Robin finally had some long-awaited answers. "In one sentence, she told me the best news and the worst news I could receive: the mass was cancer, and they removed it all," said Robin.
Just a few months later, Robin is fully recovered from her surgery and back to the active lifestyle she loves. "I want to thank the amazing team of women that took care of me because, without them, my life would look a lot different," said Robin.
Robin didn't count on cancer, but she could count on the surgical staff at UP Health System – Marquette to provide effective treatment and to find the answers she needed.
UP Health System combines today's technology with personalized care, close to home. We offer robotic-assisted surgical options that may lead to better health outcomes, smaller incisions, and quicker recovery times. From routine procedures to complex emergency and trauma care, our skilled, board-certified surgeons offer the greatest variety of surgical procedures in the Upper Peninsula. Learn more at UPHealthSystem.com/Surgery.
Read All Posts