Type 1 Diabetes | Raegan's Story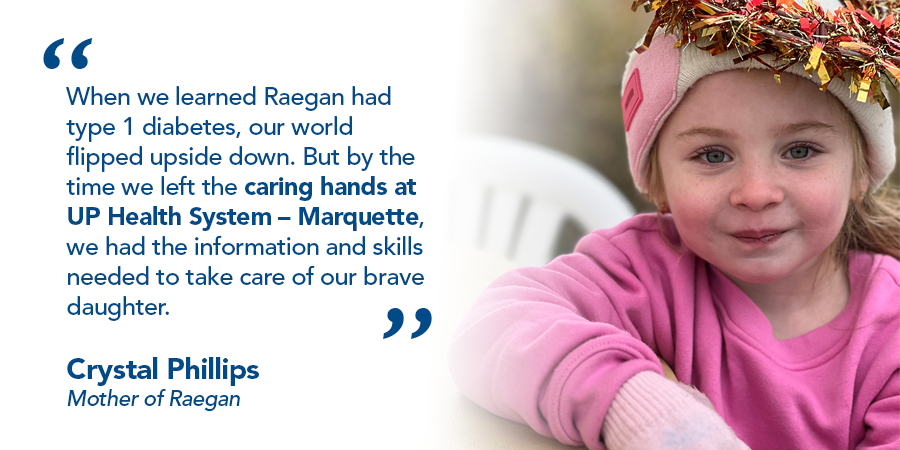 Raegan is an energetic and happy four-year-old. As a preschooler, she is artistically inclined and loves to paint and color. She is the bright star of her family, surrounded by her two older sisters and they are very close.
Raegan and her mom, Crystal were on their way to their pediatrician's office to get her COVID vaccine. At the appointment, Crystal thought it was worth mentioning that Raegan had been unusually thirsty lately.
"At first, the signs were subtle. Raegan seemed like she was always thirsty, and hungry, and needed to use the restroom often. But then it started getting progressively worse. She spiraled through several viral infections that she just couldn't shake. After a bout with migraines, my parental instincts just knew something wasn't right."
Since frequent urination can be a sign of type 1 diabetes, her pediatrician checked her blood sugar (also known as glucose) levels and found they were sky-high — at more than 300 ml/dL. With normal sugar levels ranging from 70-180, her pediatrician delivered the news that any parent would be unprepared for — Type 1 Diabetes. Reagan and her mom were immediately on their way to the emergency room at UP Health System – Marquette.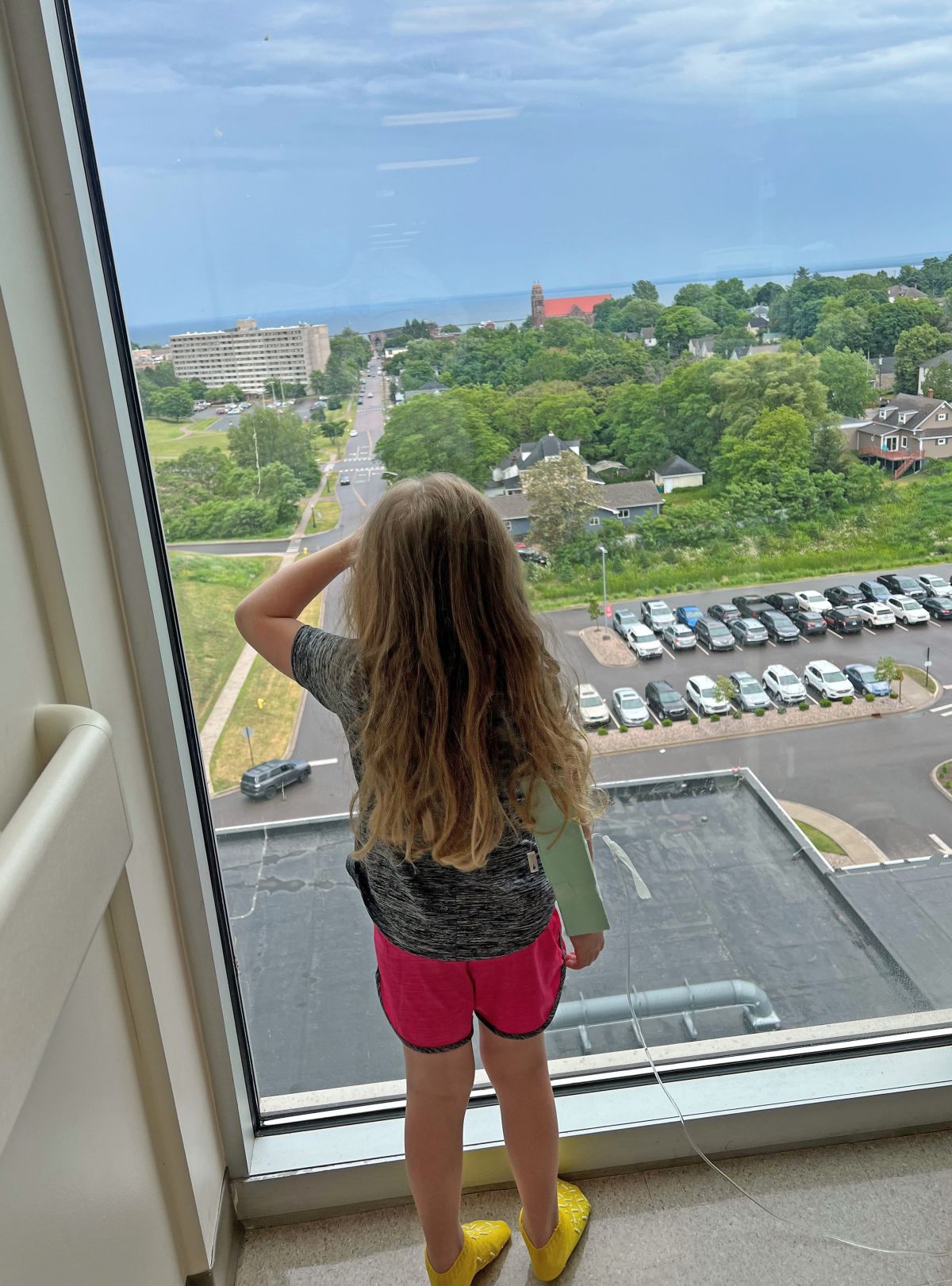 According to the CDC, type 1 diabetes is thought to be caused by an autoimmune reaction (the body attacks itself by mistake). This reaction destroys the cells in the pancreas that make insulin, called beta cells. This process can go on for months or years before any symptoms appear.
Some children have certain genes (traits passed on from parent to child) that make them more likely to develop type 1 diabetes. However, many children won't go on to have type 1 diabetes even if they have the genes. A trigger in the environment, such as a virus, may also play a part in developing type 1 diabetes. Diet and lifestyle habits do not cause type 1 diabetes.
"I'm still in awe of the UP Health System – Marquette nutrition and diabetes education staff and the emergency medical team," Crystal says. "The support, training, and education about type 1 diabetes and caring for Raegan was incredible. They put Raegan in the hospital to get her blood sugar under control, but we were also there to learn how to take care of her. We never once felt like an inconvenience. Any question we had was answered. The care we received was outstanding."
During their stay, they met with doctors, nurses, dietitians, certified diabetes educators, social workers, and others who equipped them with everything they needed to know about managing type 1 diabetes. With type 1 diabetes, the body doesn't produce insulin, the hormone needed to move glucose from the bloodstream into the body's cells. As a result, patients have to check their blood sugar throughout the day and take insulin to keep glucose levels within a healthy range.
"When we learned that Raegan had type 1 diabetes, our world flipped upside down," Crystal says. "We were completely overwhelmed. But by the time we left the hospital, we felt like we had the information and skills needed to take care of our brave daughter."
Mike Parks, RN, BSN, CDCES, is the Director for Nutrition, Wellness & Diabetes Education at UP Health System – Marquette. "Second, only to asthma, type 1 diabetes is the most common chronic childhood disease. It's important to know the early warning signs of type 1 diabetes so a child can get treated right away, and potentially avoid hospitalization," said Parks.
The warning signs of type 1 diabetes include:
Increased thirst
Increased urination
Increased hunger
Weight loss
Bed-wetting
Yeast infections
After Raegan was discharged from the hospital, she started seeing a pediatric endocrinologist at the UP Health System – Marquette Specialty Clinic where the family now monitors Raegan's blood sugar through continuous glucose monitoring (CGM). A CGM system sends your glucose numbers to a smart device every five minutes without fingersticks or scanning — showing where numbers are heading and how fast, making it easier to make management decisions.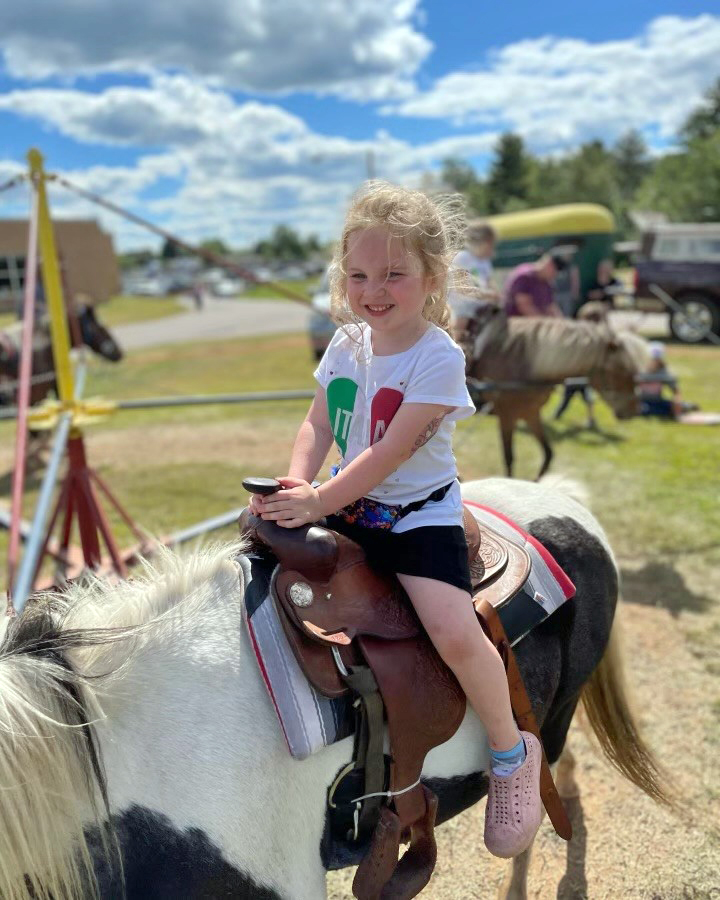 "With CGM, a little wire is placed under the skin that continuously measures Raegan's glucose levels. It also transmits the reading to a receiver and sends a notification to my phone that sets off an alarm when Raegan's blood sugar is too high or too low," said Crystal. "This allows Raegan to live a normal carefree life while she's at preschool, and I can feel safe knowing that if her levels fluctuate during the day, I am notified immediately and can take action.
Crystal has learned a great deal since Raegan's journey with diabetes began, "I realized that I am a lot stronger than I thought I was. I have become a voice and advocate for Raegan. This is a lifelong disease and there are certain needs that need to be met in order for them to survive. My advice to parents is this — you never know if this will happen to you or someone close to you. No symptom is too small. If something seems off, always trust your gut. It changes your life. Becoming educated on diabetes and being aware of the early symptoms is critical."
November is Diabetes Awareness Month. As the seventh leading cause of death, diabetes is one of the most common – and dangerous – health issues in the U.S. In fact, more than 37 million Americans have diabetes, and one in five is unaware they have it.
The good news, a simple blood sugar test can determine if your blood sugar levels are healthy or if you may be at risk for diabetes. If you want to talk with a provider about your blood sugar or schedule a blood sugar test, UP Health System can help. Call 844.411.UPHS (8747) or visit the Find a Provider tab at UPHealthSystem.com.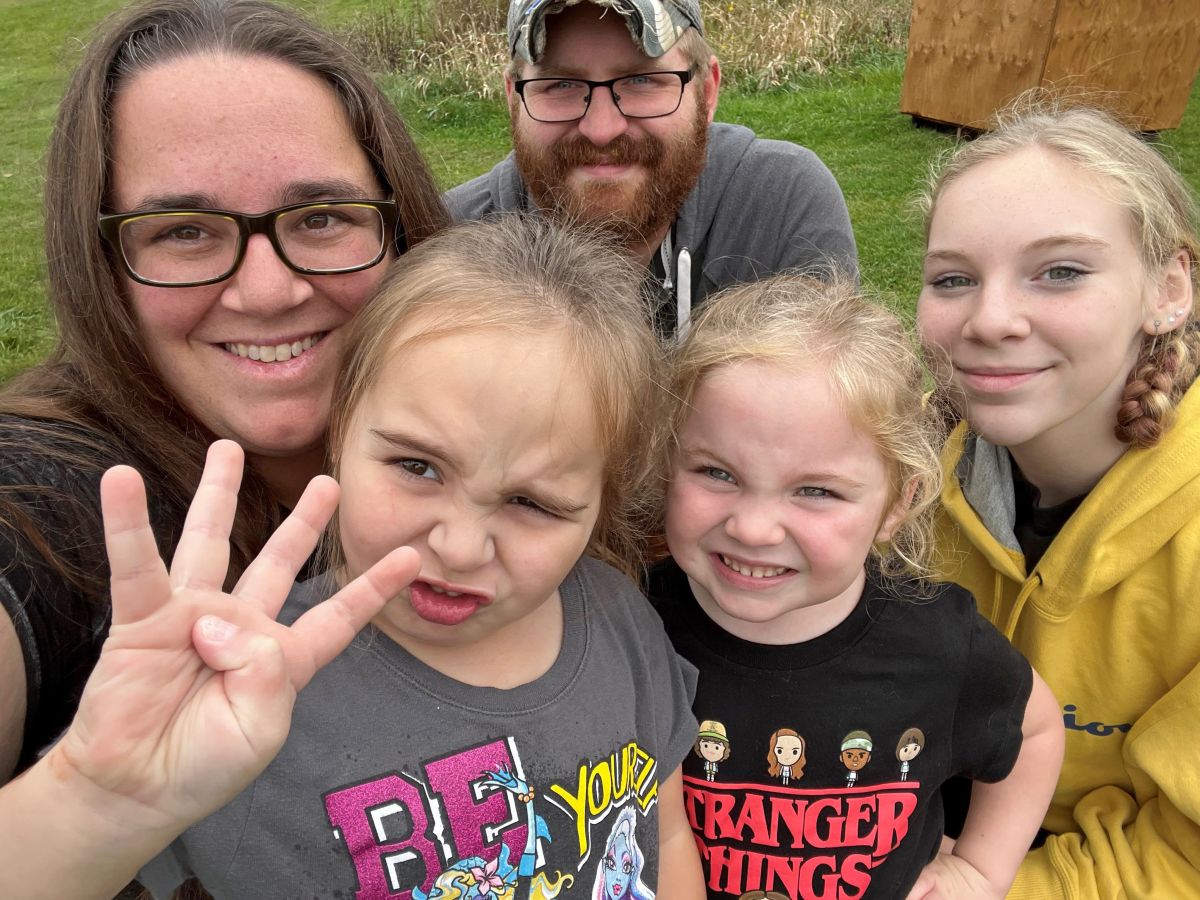 Read All Posts