Losing Pounds and Gaining Life | Carl's Story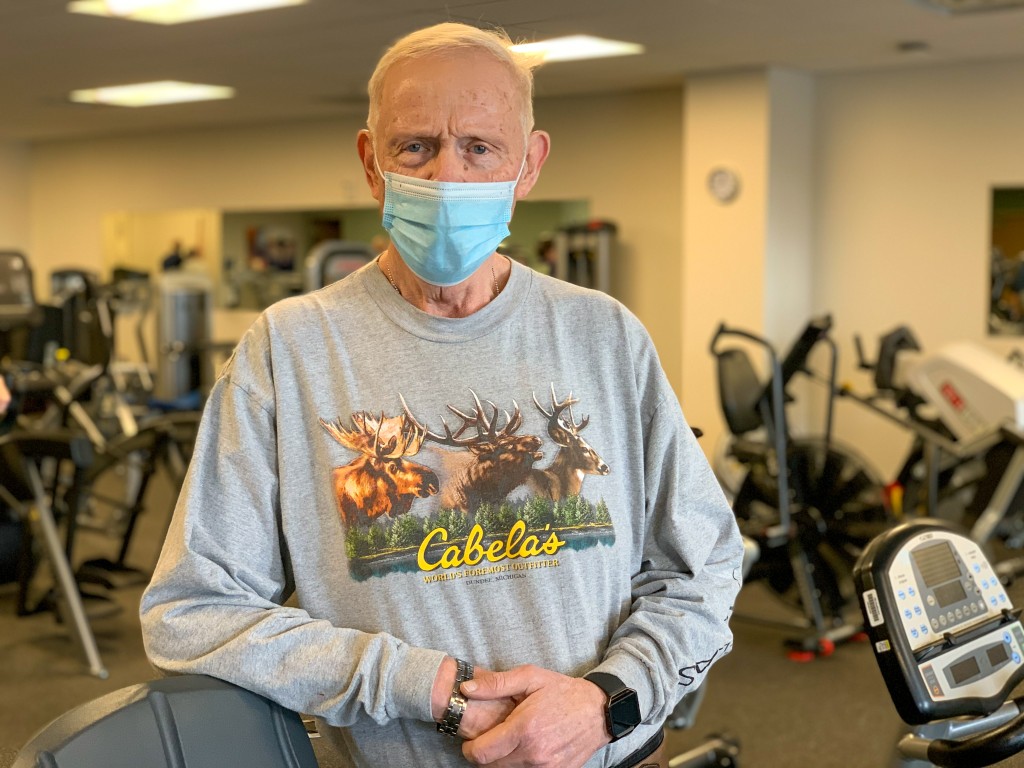 So far, Carl has lost over 110 lbs. while in the UP Health System – Marquette | Cardiac Rehab program.
In January 2020, Carl Morrison and his wife were returning home from a weekend trip to Iron Mountain when he noticed that after carrying the luggage upstairs, Carl felt unusually short of breath. He didn't think anything of it at first, but after a few days, his breathing worsened. He and his wife decided to call an ambulance, and once at UP Health System – Marquette, it was determined that Carl was experiencing a heart attack.
Heart disease is the leading cause of death in the U.S. Every year, about 805,000 Americans have a heart attack, according to the CDC. At 69 years old, Carl had been dealing with Type 2 diabetes, high cholesterol, and high blood pressure for years. He knew his activity level had slowed down.
"Dr. Blakeman told me that I may not have made it to Valentine's Day – that's how bad it was. That was a real wake-up call," said Carl.
After undergoing coronary bypass surgery to clear the blockages in his heart, Carl returned home with his recovery plan. He also joined the Cardiac Rehabilitation program at UP Health System – Marquette.
According to the CDC, cardiac rehab programs have been proven to minimize the effects of heart disease and reduce the risk of future heart problems. Not only that, but these programs also increase confidence, boost energy, reduce stress, and improve mood. In the program at UP Health System – Marquette, patients are guided by experienced exercise physiologists and certified dietitians through individualized exercise routines, heart-healthy recipe plans, stress management tips, and more – with heart rate and blood pressure monitoring throughout each session.
Carl began the weekly sessions and settled into a routine. Though he felt unsure about increasing his physical activity level, Carl trusted that he was in good hands. This was his chance to have the support he needed to make some real lifestyle changes, with direct oversight from the region's leading cardiologists in the Heart and Vascular Center.
Then, the COVID-19 pandemic hit, and in-person sessions were paused. Carl could have let this hiccup stop him, but he was motivated by how the first month in the program had greatly improved his condition. He decided to stick with the home workouts and recipes, and before long, he was able to return to cardiac rehab and continue the program in person.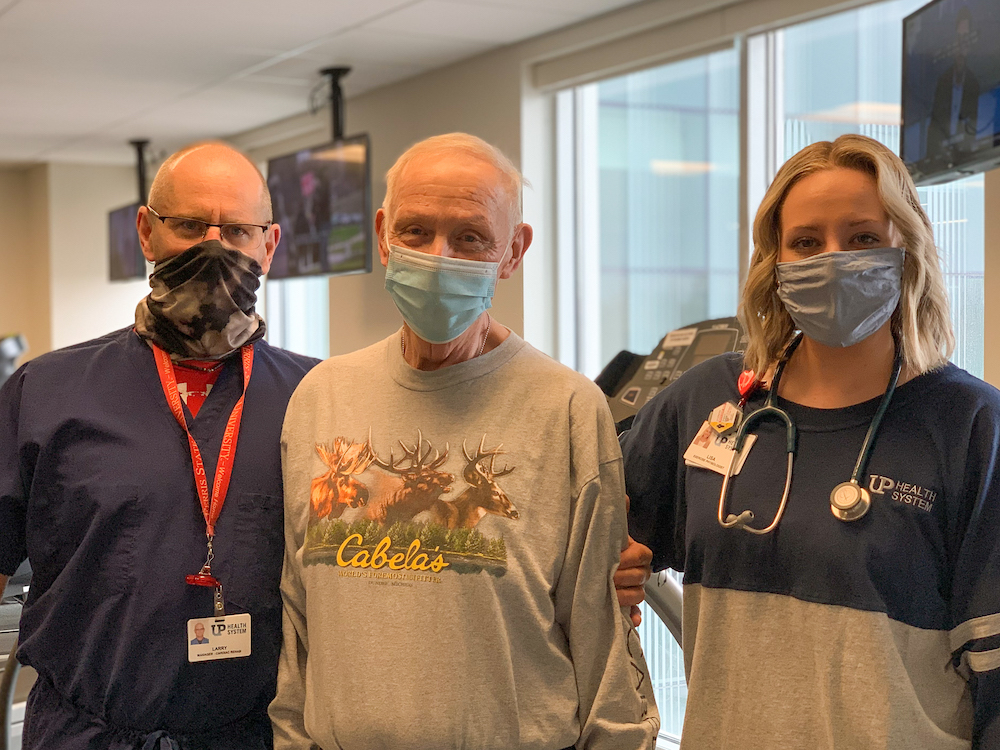 Now, a little over a year later, Carl has lost over 110 pounds – and counting! But he'll be the first to admit that he couldn't have done it alone. "My wife, Joanne, really helped me find healthier recipes and see the change in my diet through," said Carl. Although many patients join cardiac rehab after a heart event, such as a heart attack, patients can join a program with a referral from their primary care provider. Cardiac rehab can help those living with diabetes, high cholesterol, or high blood pressure get back on track.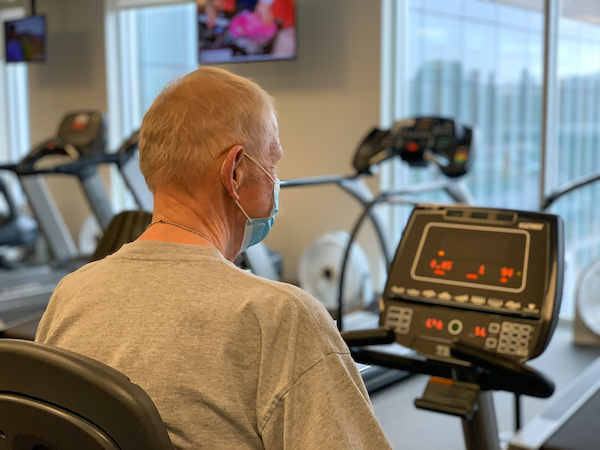 "It's not easy to cut out unhealthy habits. But that's where my team and I come in – we're here to provide the tools and support you need to get going," said Larry Bergwall, Exercise Physiologist and Manager of Cardiac Rehab at UP Health System – Marquette. Larry has been working in cardiac rehab for nearly 30 years.
"I feel fantastic. I love working with Larry, Lisa, and the rest working in Cardiac Rehab. I know a lot of friends who would really benefit from joining something like this. I can't recommend it enough," said Carl.
UP Health System – Marquette is the region's leader in cutting-edge and compassionate heart care. To learn more about the Cardiac Rehabilitation program, visit uphealthsystem.com/cardiac-rehabilitation.
Read All Posts