"I Have Hope. I Have Confidence." | Don's Story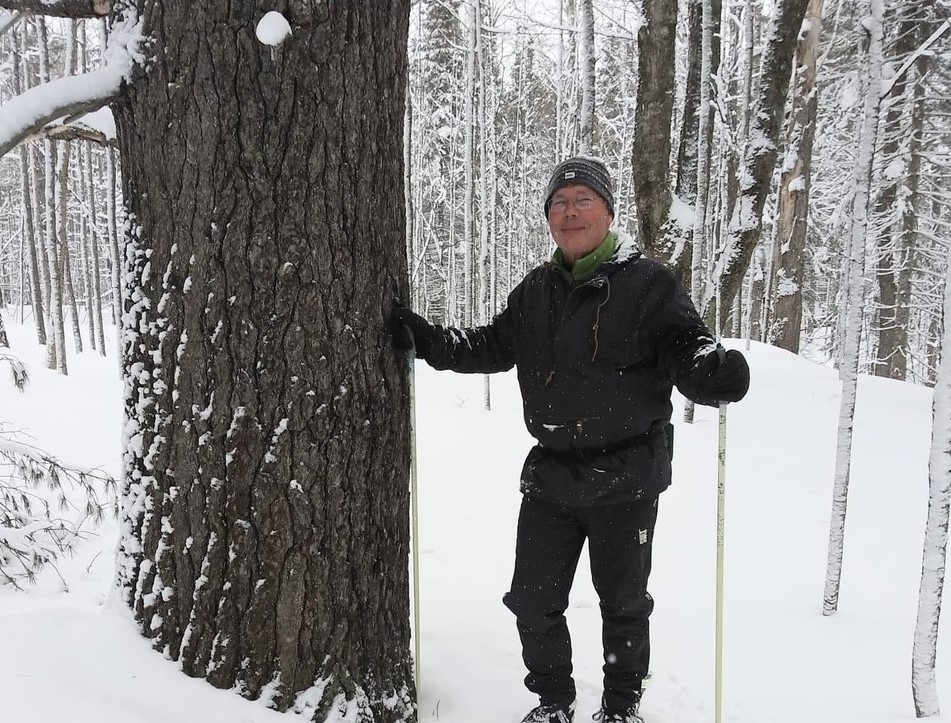 Don is an active go-getter and lives with the attitude that he can accomplish anything. He enjoys the special lifestyle that Northern Michigan offers — including cross-country skiing, mountain biking, camping and farming on his 40+ acres of land.
A retired manager with a 33-year career at the Michigan Technological University Book Store, Don had the opportunity to get a colonoscopy each year from age 50 and up with his health insurance. However, with no family history of risks combined with his active, healthy lifestyle, Don never took advantage of the opportunity.
In the spring of 2022, life threw him a curveball without warning or preparation. He began dealing with tighter bowel movements and passing blood. Don decided it was time to "bite the bullet" and get a colonoscopy. His primary care provider helped him get scheduled and he was off to get his screening done with General Surgeon Wade Liston, DO, at UP Health System – Portage.
"After my colonoscopy was done, my wife and I were waiting and discussing where we were heading for breakfast. I kept thinking that everything was going to be fine and that this was not a big deal."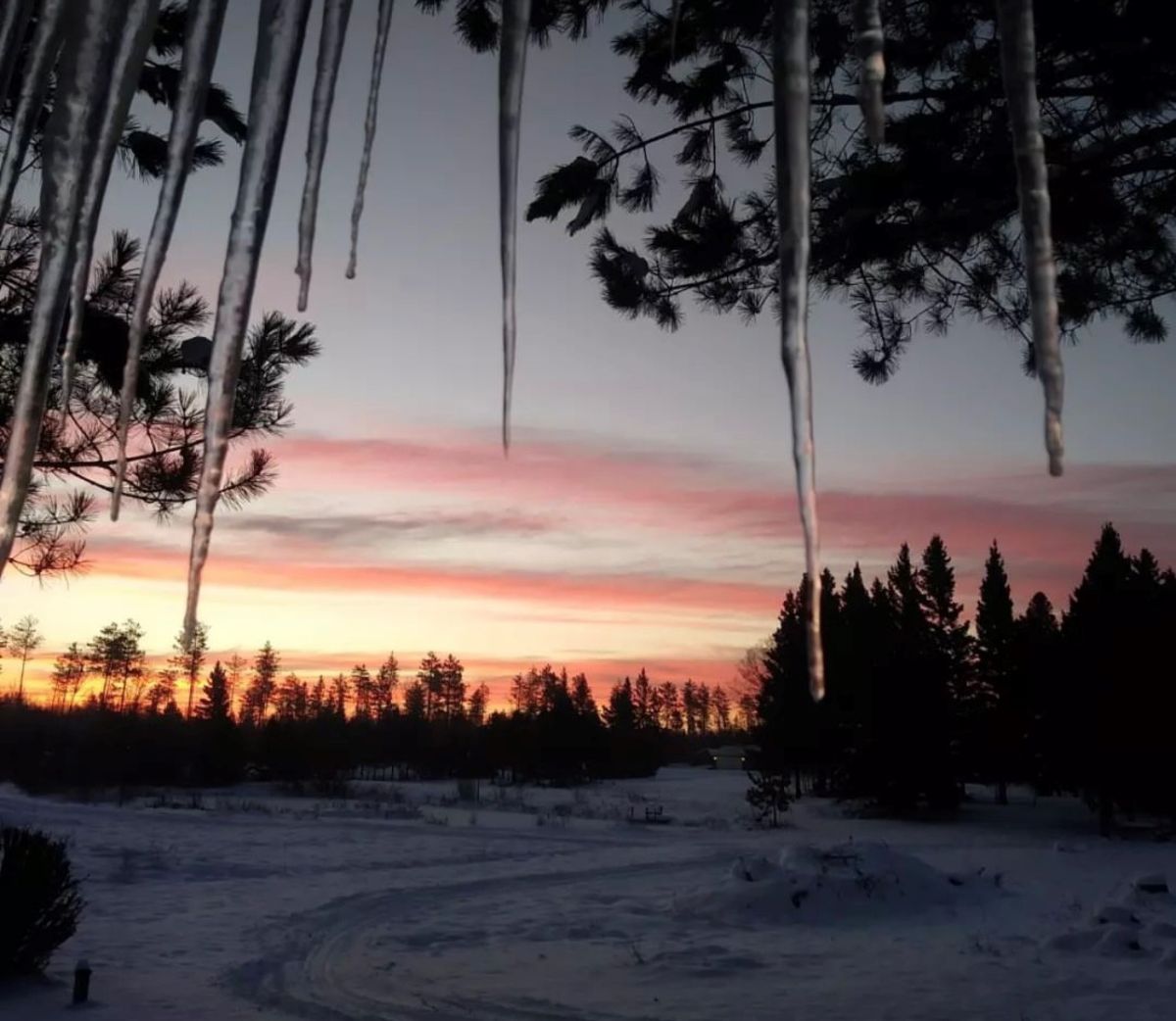 Don loves to share pictures of the Upper Peninsula scenery.
Unfortunately, that was not the case. Don's life was turned upside down when Dr. Liston came into the room and diagnosed him with stage 4 colon cancer.
"It was a punch to the gut, and in that moment — my whole life changed. I felt like I had been kidnapped. I asked Dr. Liston what my next steps were and he expressed surgery. I was able to undergo surgery the next day, and I went in with the hope that everything was going to be alright."
Don immediately received surgery. The surgery was successful and every part of his care was handled by the comprehensive team at UP Health System – Portage. During their stay, Don and his wife met with doctors and nurses to help equip Don and his family with everything they needed to know about managing colon cancer.
"My wife and I are still in awe of the support staff at UP Health System – Portage. From imaging to housekeeping, to food services, the caregivers to providers — they were all outstanding. My family and I kept asking, 'where did all of these kind and caring people come from'? We felt like we were floating on an ocean of love."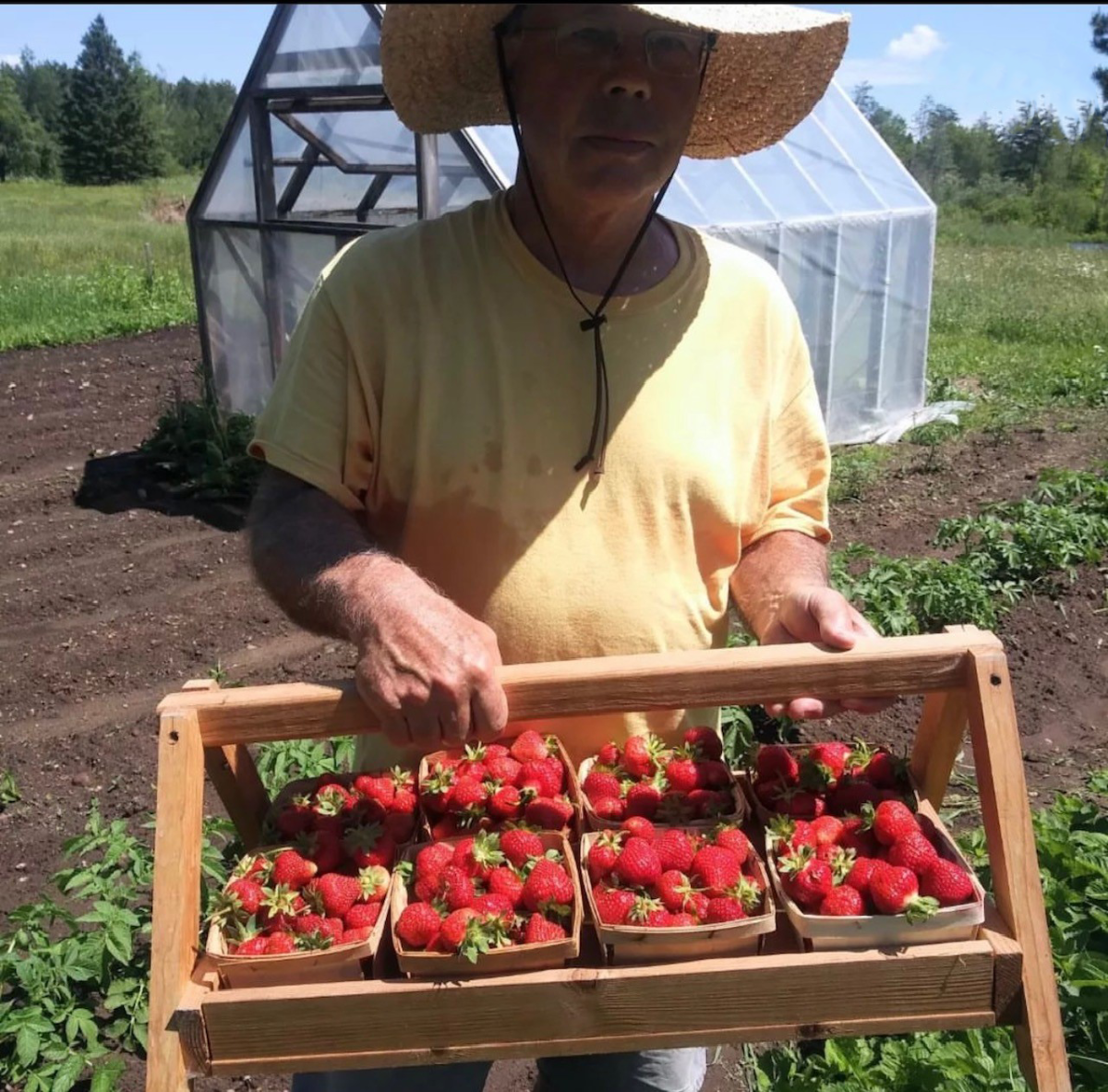 Don picking strawberries to enjoy throughout the summer months.
According to the American Cancer Society, colorectal cancer is the third most commonly diagnosed cancer and the second leading cause of cancer death in men and women in the U.S. Effective colonoscopy screening is the primary driver and is recommended that all men and women begin routine testing at the age of 50.
The warning signs of colon cancer include:
Blood in the stool or in the toilet after a bowel movement;
Persistent cramping or discomfort in the lower abdomen;
An urge to have a bowel movement when the bowel is empty;
Constipation or diarrhea that lasts for more than a few days;
Decreased appetite, nausea, or vomiting; and
Unintentional weight loss.
"Colorectal cancers are much more treatable when caught early," said Dr. Liston. "Colonoscopies can not only improve our ability to detect colorectal cancer quickly, but they can also help us identify and remove polyps before they become cancerous. We recommend that everyone talk to their provider about their colorectal cancer risks and discuss when a colonoscopy could be right for them."
After Don was discharged from the hospital, he started seeing the oncologist at UP Health System – Portage Cancer Care for his chemotherapy, which required him to come to the hospital two times a week. "I actually enjoy my chemotherapy and infusion days. I get to chat and spend time with the nurses, watch movies on my tablet, read a few books and generally take the time to relax."

Don did not let the surgery or chemotherapy slow him down. Instead, he rose to the challenge and reconnected with that "go-getter" personality he's always had. He quickly was able to get back to his active lifestyle. In fact, three-week post-surgery, Don went on a 12- mile backwoods mountain bike ride in hilly terrain — an incredible accomplishment. He continued to ride even longer distances during chemotherapy and now has begun to cross-country ski.
"I don't know what my future holds, but I have the hope and peace of mind that I'll be alright. My father once told me that he prays my wife and I will both live long lives so that we could be there for our grandchildren. With those words, I feel as though my father bestowed a special blessing on me. I prefer not to focus on my cancer, but rather, on my father's prayer — I've got this."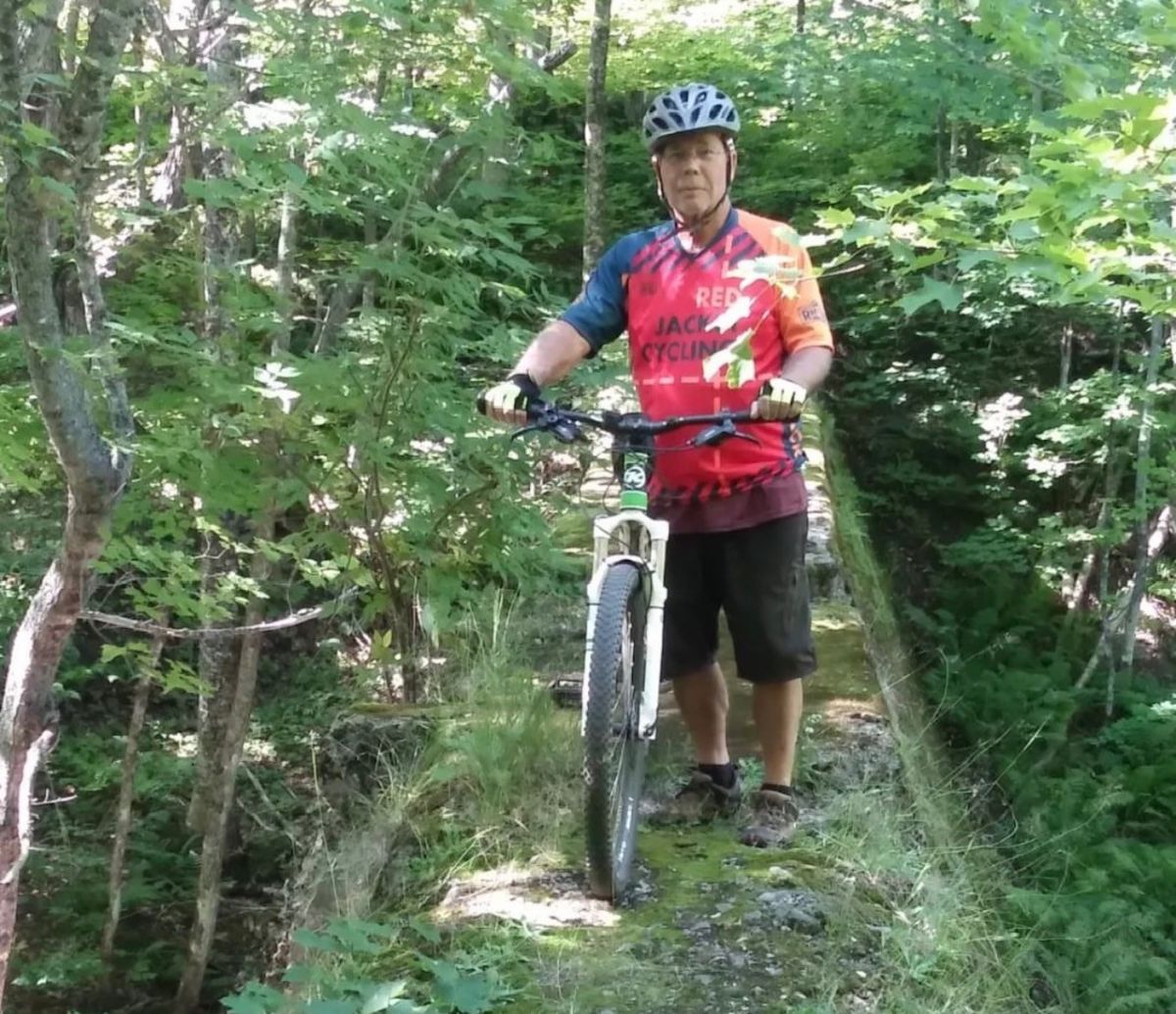 Don riding his mountain bike on one of his favorite local trails.
Thank you, Don, for so bravely sharing your story and encouraging others to seek preventative medicine. Your health means everything and at UP Health System – Portage. We encourage all men and women to talk with their providers about when to get a colonoscopy to help catch any disease as early as possible. If you would like to schedule a colonoscopy, call UP Health System – Portage at 906.483.1040. To find a provider, visit UPHealthSystem.com and click on the Find a Provider tab. For more information on colon cancer and colonoscopies visit, Cancer.org/cancer/colon-rectal-cancer.
Read All Posts