Going the Extra Mile — UP Health System – Portage Saved My Life | Joset's Story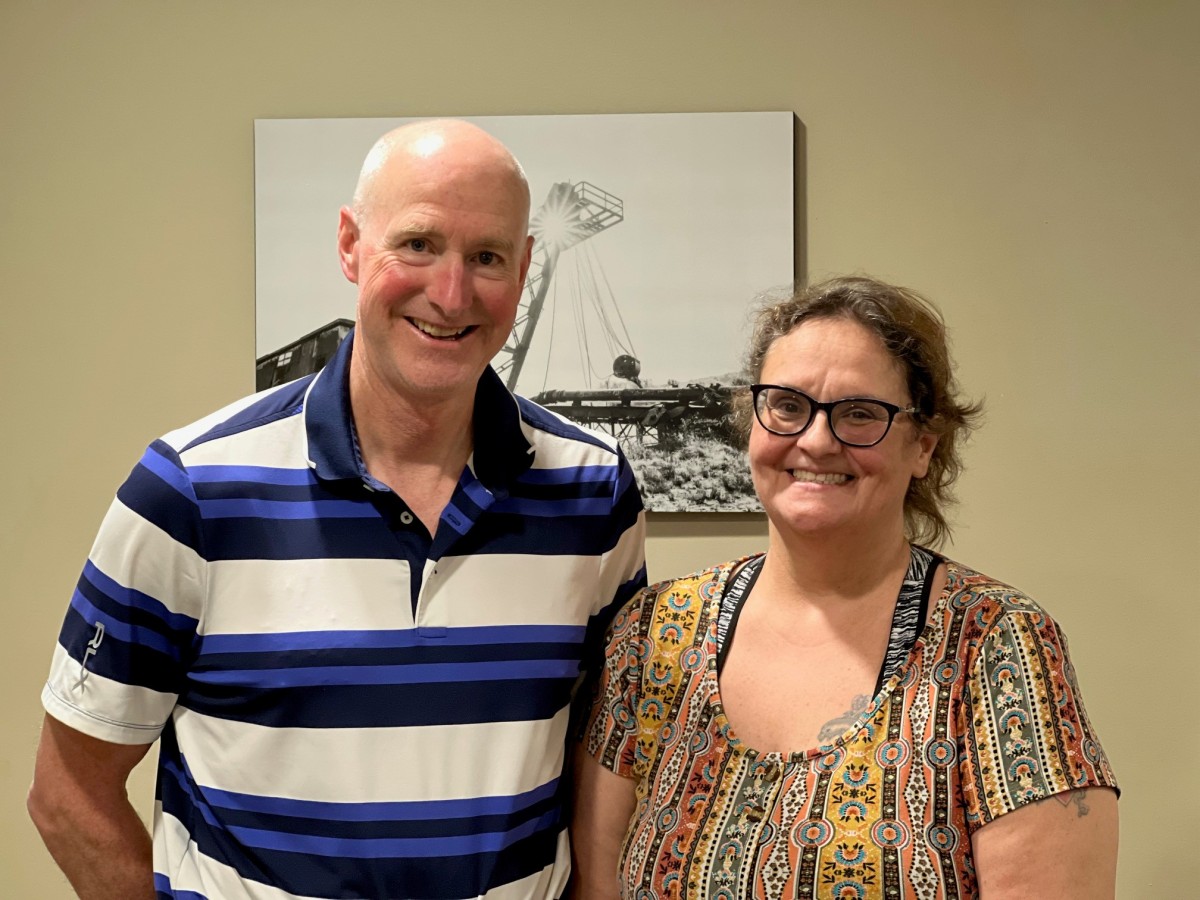 Dr. Liston and Joset before her first follow-up appointment.
Joset loves everything about the Upper Peninsula and the natural beauty it surrounds us with. From camping to riding on her Harley motorcycle or watching her son drag race, Joset considers herself an outdoors person—at least during the warmer months.
Married for 34 beautiful years, Joset and her husband reside in Covington, MI, where they raised their two children. Being an active and dependable wife and mom, Joset has always taken her health very seriously but has dealt with a few challenges—one being her diagnosis of psoriatic arthritis (a type of inflammatory arthritis that causes joint pain, stiffness, and swelling).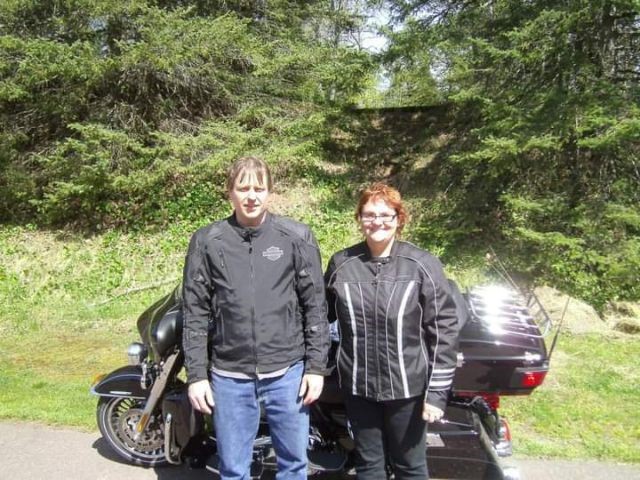 Joset and her husband enjoying their Harley motorcycle.
While she has been able to manage her arthritis with medication, on May 5, 2023, Joset began to experience horrific pain in her chest, back and stomach. She decided to take a break and lie down on the couch to see if the pain would go away. Unfortunately, that was not the case—the pain got worse.
"It was like someone, or something was trying to rip out all my organs. I was in tears and could not handle the pain any longer," she said. "I knew it was time to go to the hospital."
Joset arrived at Baraga County Memorial Hospital and was ordered a CT scan to determine what was happening. Minutes later, she was transferred to UP Health System – Portage for immediate surgery with General Surgeon Wade Liston, DO, for a stomach ulcer.
The surgery was successful, and Joset was admitted to the Inpatient Unit to begin her recovery, with every part of her care handled by the comprehensive team at UP Health System – Portage. From the Emergency department nurses to the Inpatient Unit hospitalists and every role in between, she said the care was exceptional.
"Each and every day I am blessed to have been transferred to UP Health System – Portage. My family and I were so impressed by the kind, safe, and quality care the team provided. Everyone communicated efficiently with my recovery plan and knew what I was going through. I never had a worry."
After a 10-day stay, Joset was discharged from the hospital and is now actively healing and recovering at home. To say the healing process has been difficult is an understatement—Joset has had to adjust to her new low-key lifestyle rather than that of the active housewife she was.
"It's been a challenge. I am used to being the caretaker where my family relies on me, but now my family is having to care for me," she said. "It's frustrating at times, but I am thankful for their loving support during this slow but steady healing process."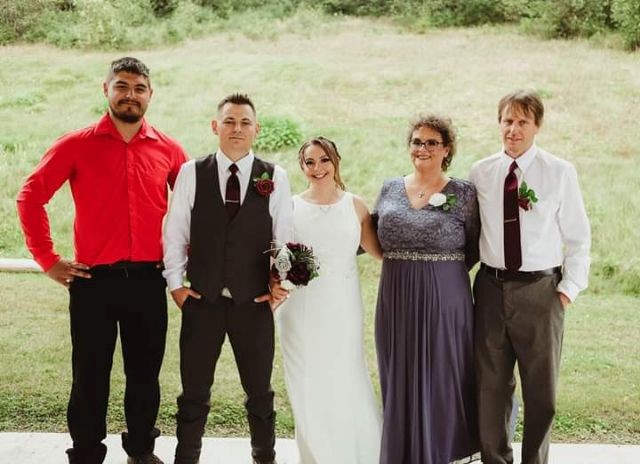 Joset and her family celebrating a wedding.
When asked if there was anyone from the hospital, she would like to thank Joset's immediate response was "everyone." But there were a few nurses and physicians that made a special impact on her. "Dr. Liston, Stacy, Jordan, Mary, and Elayne—from the bottom of my heart, thank you for being there during my most vulnerable time and saving my life. Your dedication, encouragement and attention to detail made this experience a little easier. UP Health System – Portage goes the extra mile in everything they do, and I am a testament to that."
Thank you, Joset, for sharing your story and positive experience with us. To learn more about the services offered at UP Health System – Portage visit, UPHealthSystem.com. Need a provider? Visit our provider search to get connected with care today.
Read All Posts